What's New Pussycat? Review | The Rep Birmingham
What's New Pussycat? Review | The Rep Birmingham
'A Spectacular Feel Good Sensation'
★★★★★
What's New Pussycat? is the brand new musical featuring the songs of Sir Tom Jones and based on an 18th Century Novel by Henry Fielding. The show had its World Premiere last night at the Birmingham Rep Theatre, and you're in for a real treat. 
What's New Pussycat? is a triumph. Full of life, love, fun and heart – this musical is a must-watch. Initially, a musical based on an 18th Century Novel 'The History Of Tom Jones' sounds a bit tedious, but writer Joe DiPietro (Memphis) adapts the story well, bringing it to 1960s London.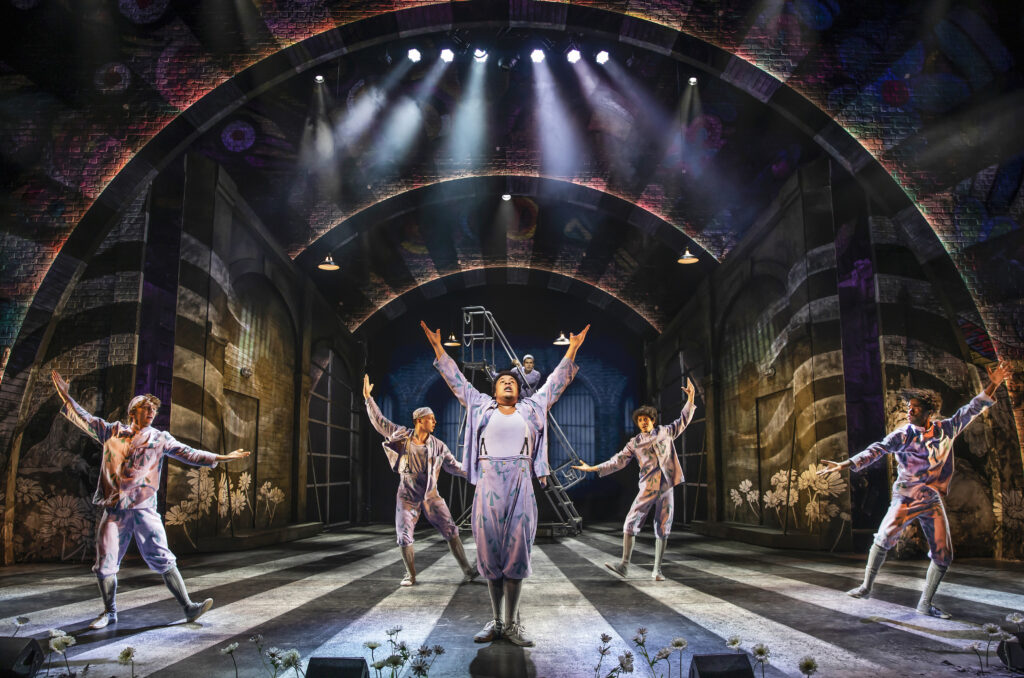 Jukebox musicals are a common occurrence but nothing compares to What's New Pussycat?. Tom Jones' classic songs work really well and naturally slot into the story. This is a musical-comedy at its best with humour throughout, thanks to the cast's strong comic timing. 
Directed by Luke Sheppard, the staging is excellent along with the pacing. A versatile set by Jon Bausor amps up the 60s vibe. The costumes also perfectly capture the 60s aesthetic, along with the smooth and slick choreography by Dame Arlene Phillips. Hudson's precise Lighting Design gives the show even more life and colour. 
What's New Pussycat? has plenty of memorable moments thanks to its outstanding cast and brilliantly performed songs. Dominic Andersen is a natural fit for his character, playing a devious Tom Jones. Andersen gives a captivating and comical performance throughout, with an impactful rendition of 'I (Who Have Nothing)'. Bronte Barbé stars as Mary Weston, delivering stunning vocals fuelled with emotional depth. A highlight was Barbé singing the show-stopping 'Without Love'. As Tom's love interest, Barbé and Andersen have great chemistry, navigating through different emotions as the story progresses.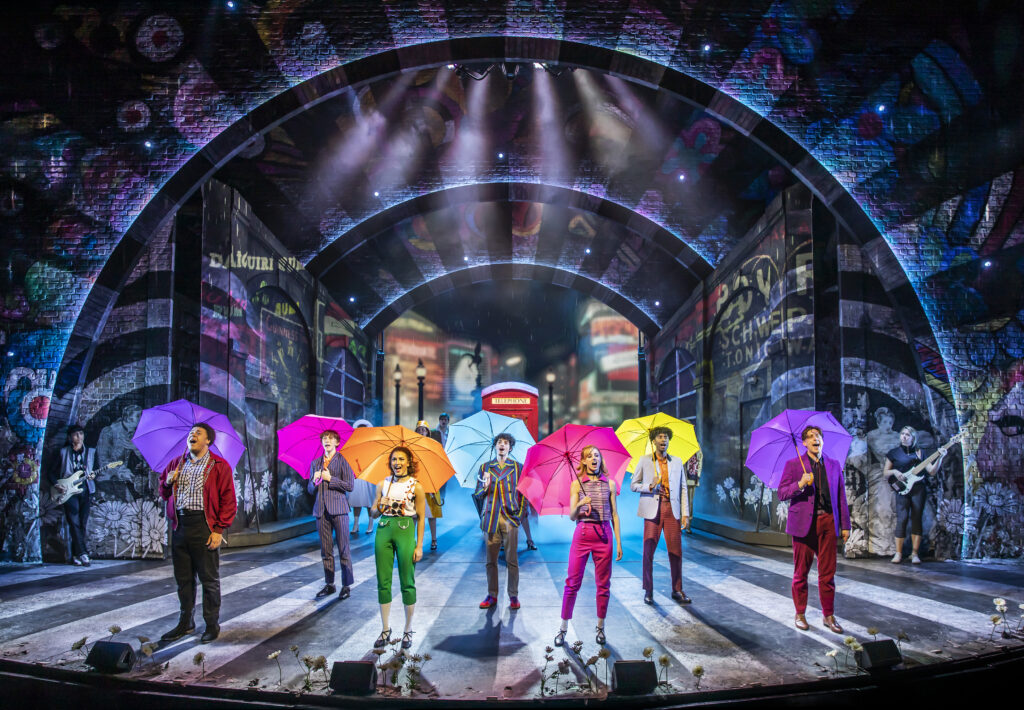 Lady Bellaston is played by Kelly Price, who brings seductive poise to the role. Price takes on Tom Jones' 'Thunderball', giving a new spin on the classic Bond Theme, Price also helps generate laughs when she sings 'Leave Your Hat On'. Price has a powerful voice suited to Jones' rock songs. Harry Kershaw provides an explosion of wit as the wealthy William Blifil, who is determined to marry Mary. Kershaw brings the witty writing to life with his unique comical performance.  
Mr Partridge, Tom's former school teacher, is one of the show's most likeable characters, thanks to Ashley Campbell's portrayal. Campbell even gets the chance to show off his tap-dancing in a song with the hilarious Rebekah Hinds. Hinds, as The Girl In The Polka Dot Dress, steals every scene she is in, having a strong rapport with Campbell. Perhaps one of the biggest highlights was Lemuel Knights as Mickey, who brings the house down with "Delilah".
Melanie Walters (Gavin & Stacey) plays the traditional Lady Western, whose old-fashioned views means that she forbids her daughter, Mary, to marry Tom Jones. Walters and Julius D'Silva as Lord Allworthy, play off each other really well. The two are excellent supporting characters who add even more comedy.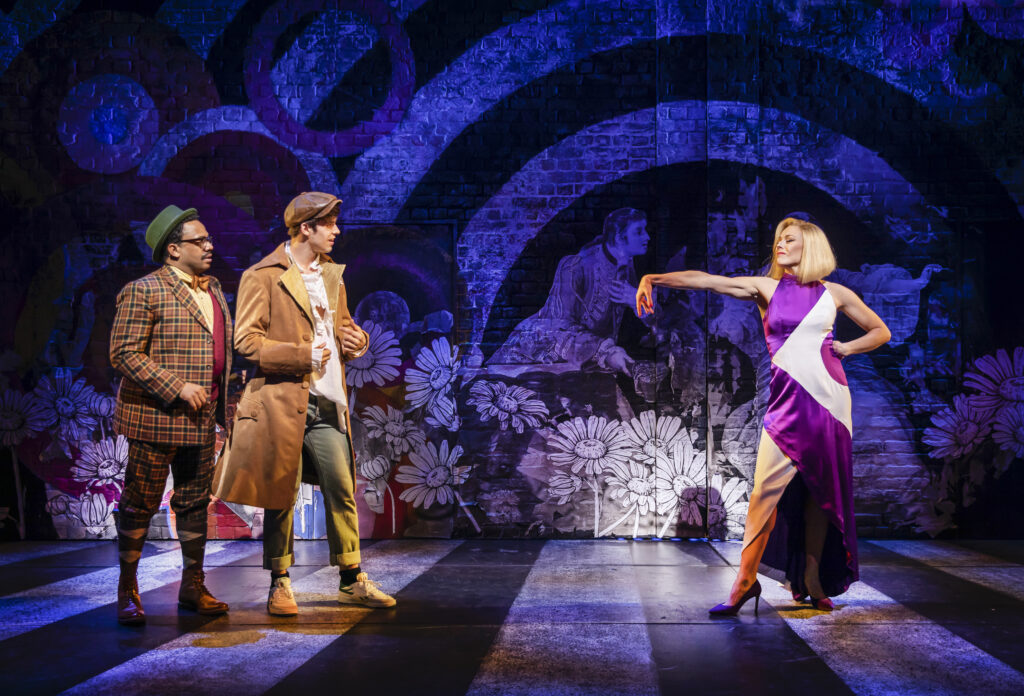 What's New Pussycat? exceeds all expectations. The perfect feel-good, funny, spectacle of a musical that never slows down. An irresistible delight, a breath of fresh air. I really hope that it gets picked up for everyone to see on the West End.
★★★★★
5 Stars
It's on at the stunning Birmingham Rep Theatre for a limited run until 14th November  – so book your tickets now! (Click here)