Sister Act Review Birmingham Hippodrome
Sister Act Review Birmingham Hippodrome
'A Glitzy & Sensational Comedy Delight'
★★★★★
Sister Act is back in this glittering revival on tour around the UK, following a popular West End run. This divine musical comedy has arrived at the Birmingham Hippodrome, here until Saturday 15th October – book now!
The show expertly adapts the hit 1992 film, starring Whoopi Goldberg, into this sparkling stage musical. The story is set in the late 1970s and follows nightclub singer Deloris Van Cartier who witnesses her lover, Curtis, murder one of his gang. She is soon placed into witness protection by old friend and police chief, Eddie, to lay low until the court hearing. Deloris is taken to a convent where she goes undercover as a nun, Sister Mary Clarence. Deloris struggles to adapt to her new lifestyle, but soon finds her place when she takes control of the choir.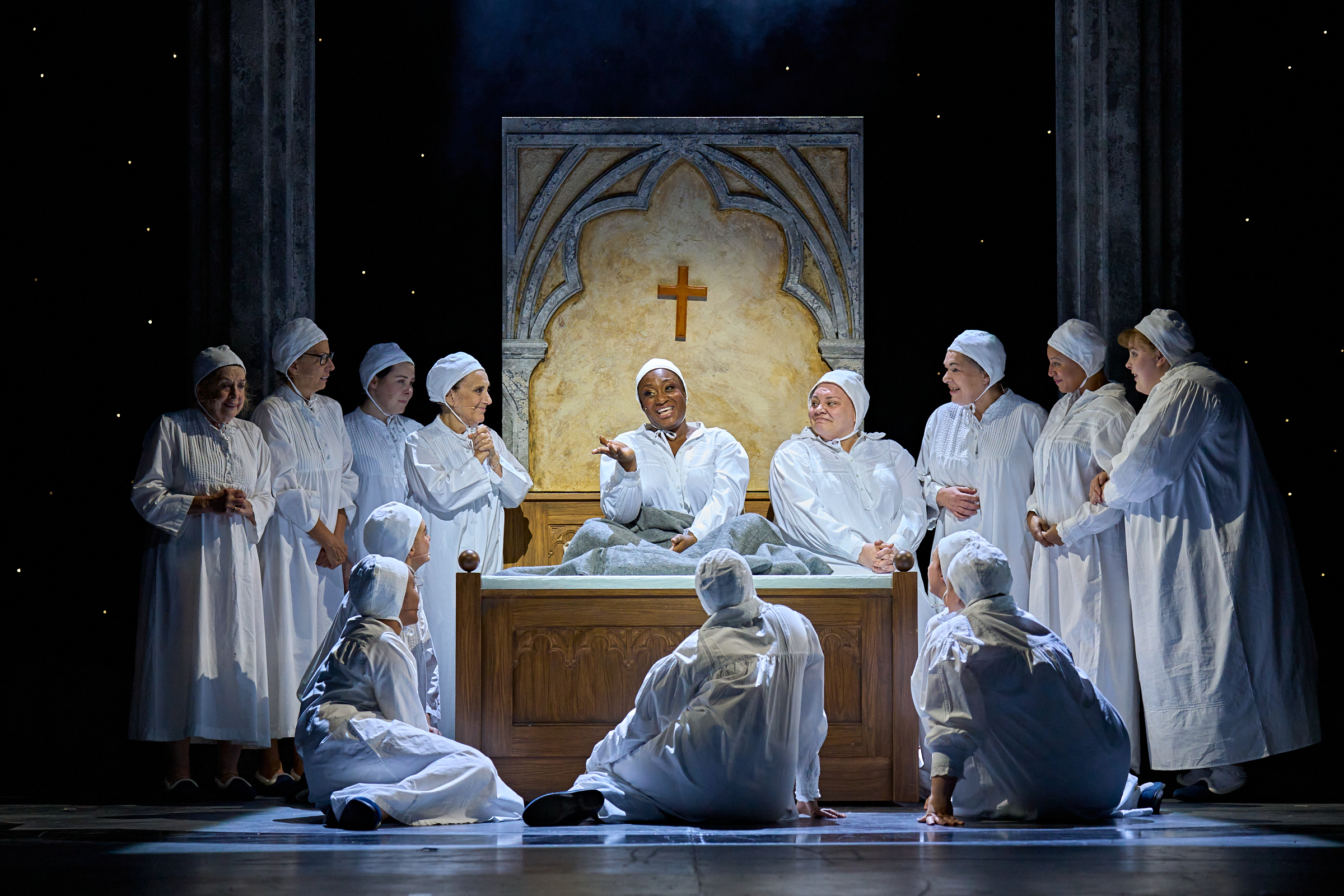 Sandra Marvin leads with a stunning voice as Doloris Van Cartier. Marvin is a joy to watch with her infectious comedic energy. Lesley Joseph is also perfect in the role of Mother Superior, also bringing a fun sense of humour with her disapproval of Deloris. Clive Rowe is a scene-stealer as Eddie Souther, who has a long-lasting crush on Deloris. He certainly gets his moment to shine with the brilliantly staged 'I Could Be That Guy'.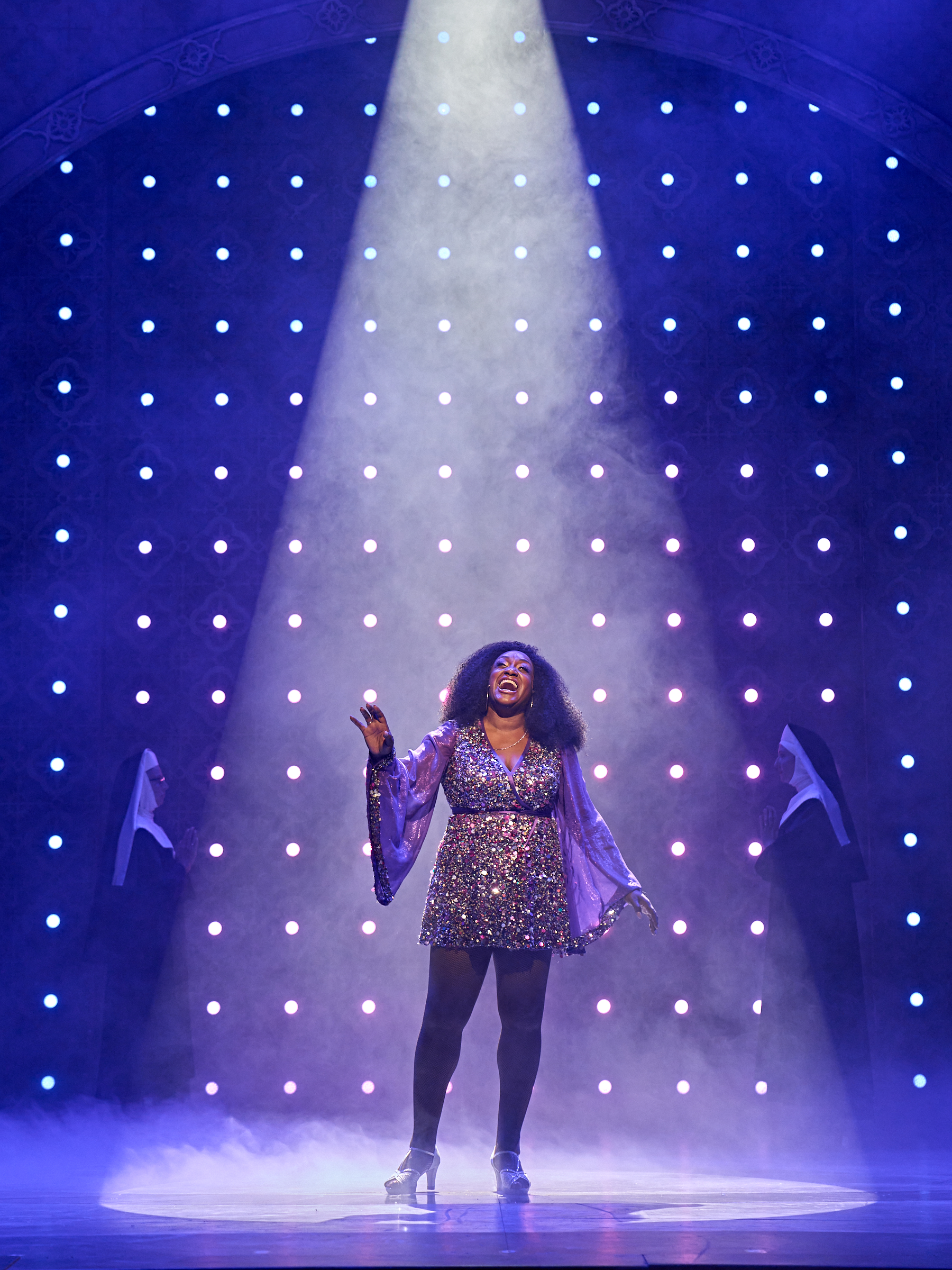 Lizzie Bea's portrayal of Sister Mary Robert is truly out-of-this-world with a flawless rendition of 'The Life I Never Led'. Sister Mary Robert starts as a shy and quiet nun who then belts out an amazing vocal range, with the help of Deloris – which is sensational to see. Jeremy Secomb as Curtis and his henchman (Tom Hopcroft, Damian Buhagiar and Bradley Judge) conjure plenty of laughs. 'Lady in the Long Black Dress', sung by Curtis' gang, is one of the show's hilarious highlights performed in the style of the Bee Gees. The whole ensemble has a fantastic energy that radiates on stage.
Composed by Alan Menken, the musical score is packed with enjoyable 70s-like disco funk. Bill Buckhurst's direction is refined, with excellent staging throughout the show. The book by Cheri & Bill Steinkellner is witty and lovable, along with with the humourous lyrics by Glenn Slater. The set & costume design by Morgan Large is truly spectacular and enhances the theatricality of this production. Alistair David's choreography is funky and vibrant, performed with high energy to make this musical a stroke of perfection.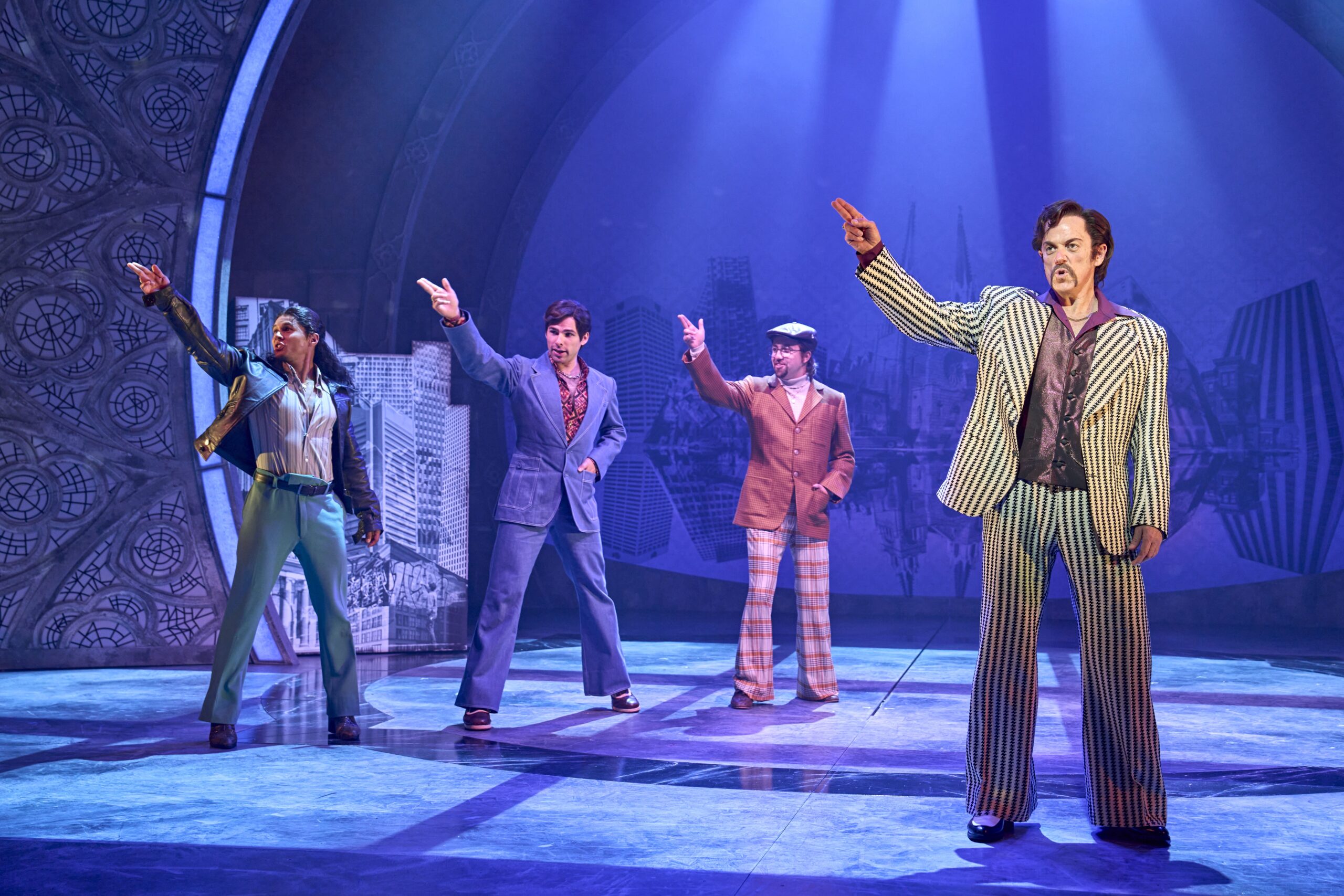 Numbers like 'Fabulous, Baby', 'Sunday Morning Fever' and 'Raise Your Voice' are all some of the show's most memorable moments. Amongst all the comedy, there are still some particularly heart-warming and touching moments that make this show unique, with a satisfying sequin-filled finale!
Sister Act is a comedic triumph that will delight all audiences with its remarkable cast, dazzling theatrics and groovy musical score.
Sister Act is at the Birmingham Hippodrome until Saturday 15th October – book here!
Click here to see when Sister Act arrives in a theatre near you.