South Pacific Review The Alexandra Theatre
South Pacific Review The Alexandra Theatre
'A Dazzling & Dramatic Love Story'
★★★★
South Pacific is back on stage with a delightful new revival by the Chichester Festival Theatre. This new production has arrived at The Alexandra, Birmingham as it tours the UK after debuting in Chichester in July 2021. The original show first premiered on Broadway in 1949, and went on to win ten Tony Awards and get a film adaptation in 1958.
This classic musical is based on James A. Michener's Pulitzer Prize-winning book, Tales of the South Pacific, with music and lyrics by the legendary Rodgers & Hammerstein. With a stunning musical score and an excellent cast – this is a classic and enchanting musical treat.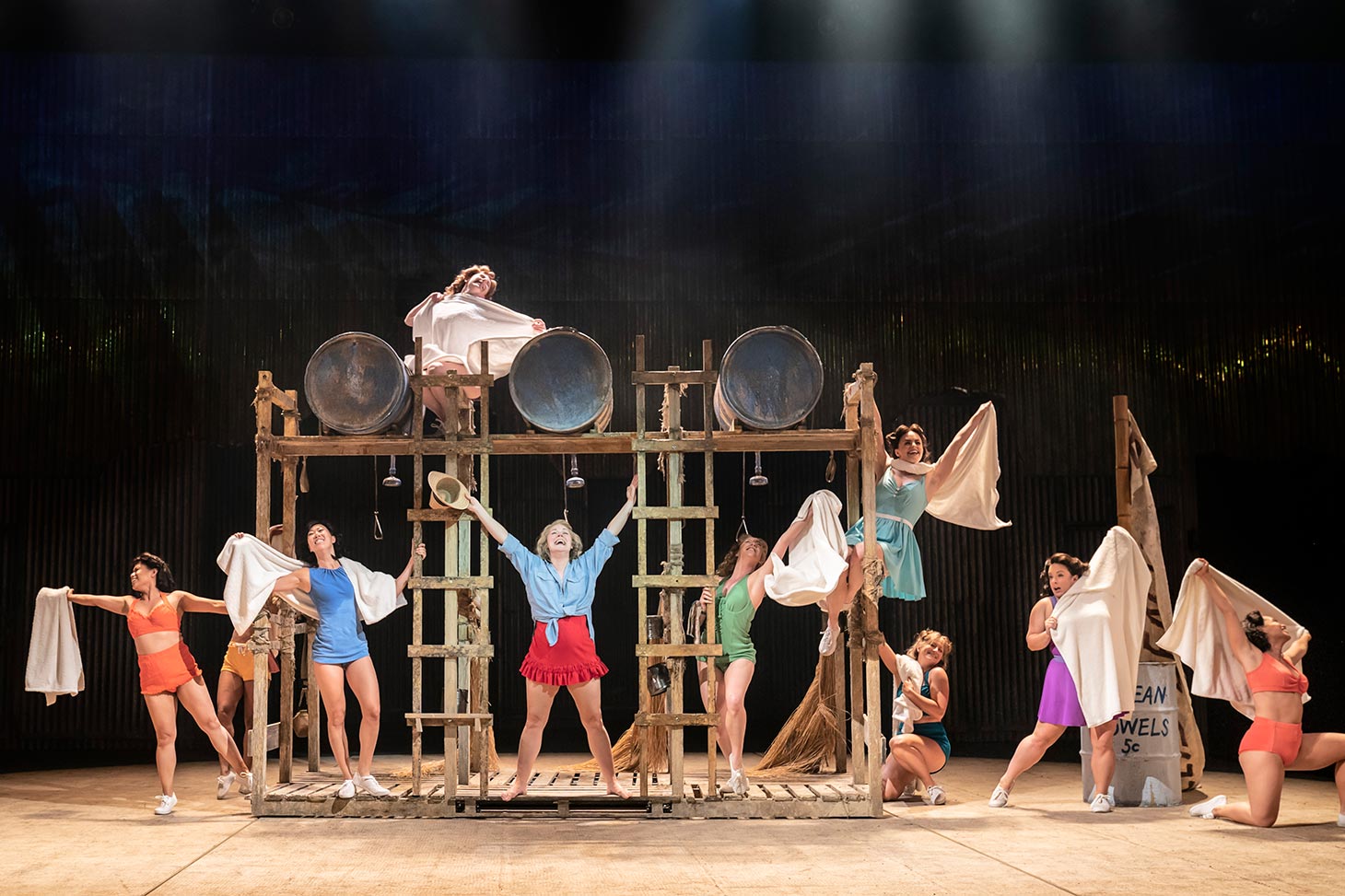 The story focuses on an American nurse, Nellie, stationed on a South Pacific Island during World War II, who falls in love with a French ex-pat and plantation owner, Emile. However, once a shocking secret of Emile's comes to light, their relationship is in jeopardy. Meanwhile, we're also introduced to U.S. Marine Lieutenant Cable and a young Tonkinese woman, who instantly share a special connection together. However, Cable is conflicted due to the potential consequences if he married his Asian sweetheart.
Julian Ovenden as Emile brings a soulful and tender performance as Nellie's love interest, masterfully bringing emotional parts of the show to life. Gina Beck plays Nellie with a light-hearted approach and provides stunning vocals throughout. Beck and Ovenden share unique chemistry on stage, with both being well cast.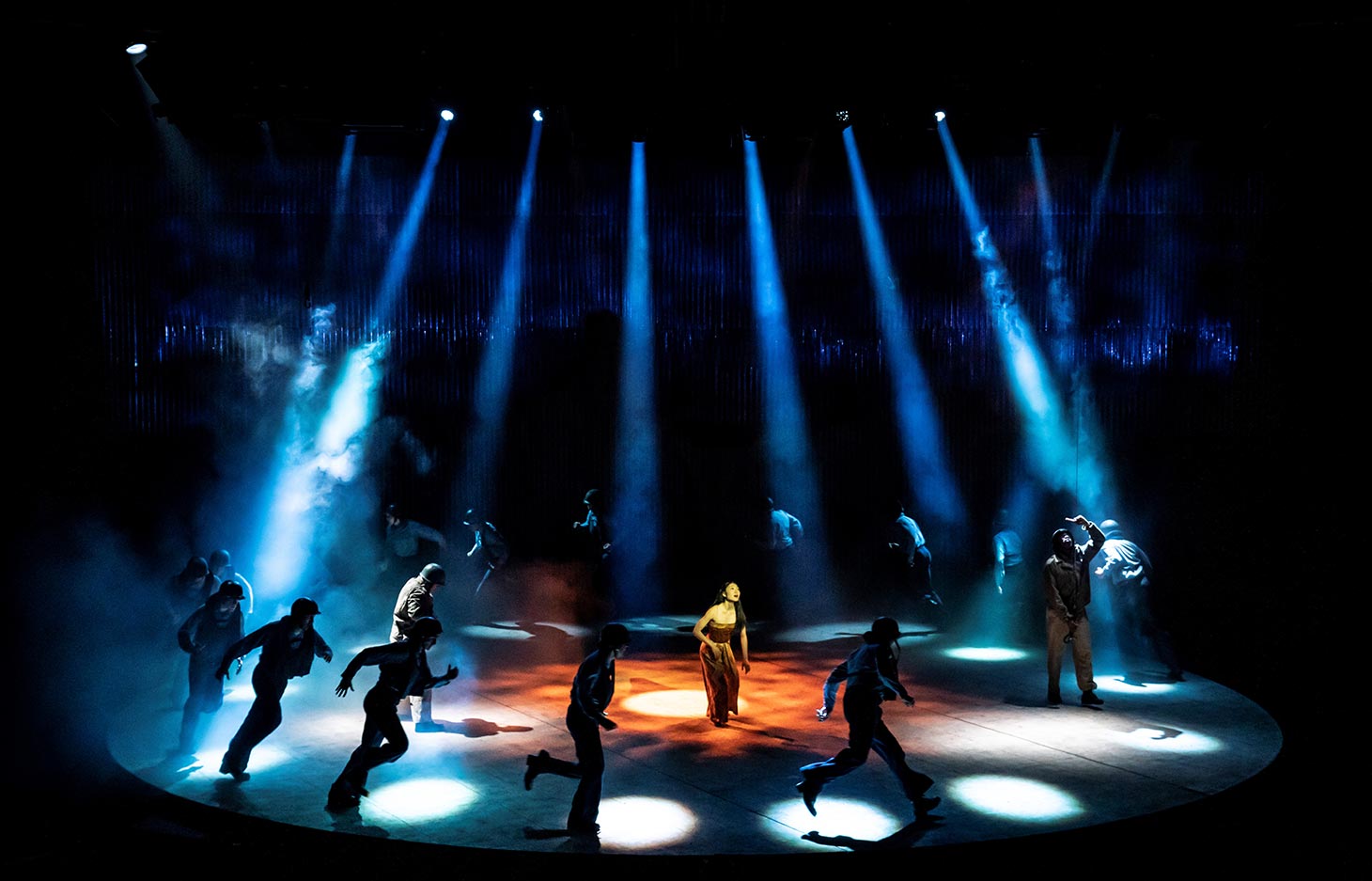 Joanna Ampil gives an exceptional performance as the feisty Bloody Mary, singing Bali Ha'i to perfection. Rob Houchen brings a flawless performance as Lieutenant Cable, also sharing a captivating bond with Sera Maehara's Liat. Also, Douggie McMeekin as Luther Billis gives a refined performance with excellent comedic timing to create some of the show's most enjoyable moments.
For a touring production, this show has a phenomenal set design with lots of intricate set pieces and a unique rotating stage. The comprehensive staging and direction from Daniel Evans enhance the show's theatricality and profoundness. The beautiful choreography by Ann Yee helps make this musical truly dazzling, with a traditional approach taken. The show has a few pacing issues in places with sometimes prolonged dialogue, but the show's superb score and cast help to counteract this.
South Pacific tackles difficult and solemn subjects but expertly manages to balance these with sensitivity and maturity. Don't miss your chance to watch this classic musical full of heart, love and emotion as it arrives in a theatre near you.
South Pacific is on at The Alexandra Theatre, Birmingham until Sat 1st October – BOOK HERE.
See all tour dates for South Pacific's UK Tour here.
Coming to The Alexandra: