Spider-Man: No Way Home Opens To $587M Globally
Spider-Man: No Way Home Opens To $587M Globally
Spider-Man: No Way Home is breaking records as we speak. The latest Spidey flick is the first film of 2021 to have a $100M+ Opening Weekend. Not only that but the Tom Holland-led film has achieved the third biggest opening in Cinema History. The film has grossed $587.2 Million worldwide, taking over $253 million at the Domestic Box Office (US & Canada) alone. 
The success of this film may have been predicted by millions who have been eagerly awaiting the film's release, which sees fan-favourite villains from different universes return. The blockbuster has been critically acclaimed and is a hit with movie-goers, achieving high scores on Rotten Tomatoes. The film stars Tom Holland, Zendaya, Benedict Cumberbatch, Jacob Batalon, Marisa Tomei, Jon Favreau, J.K Simmonds and more.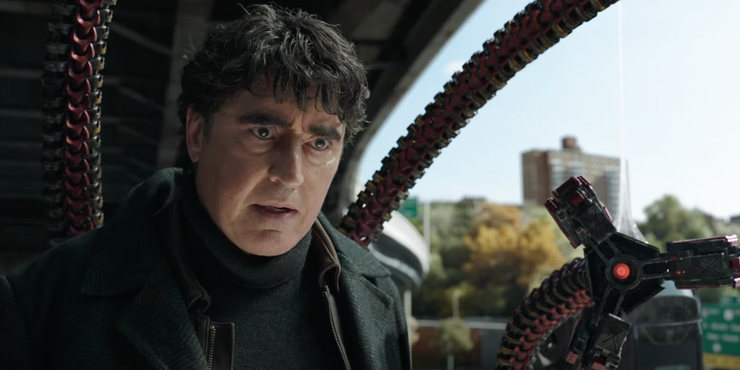 No Way Home involves Peter Parker battling villains from the multi-verse. This includes villains from previous Spider-Man films, including Tobey Maguire and Andrew Garfield's franchises. Spider-Man 2 actor, Alfred Molina, reprises the role of Doctor Octopus. Jamie Foxx returns as Electro, last seen in The Amazing Spider-Man 2 (2014). Willem Dafoe also makes a comeback as Green Goblin – first seen in 2002's Spider-Man. Other villains include The Lizard and Sandman. The significance of the film derives from Tom Holland's Spidey clashing with the universes of previous Spider-Man films, which has never been done before. 
A sequel is reportedly being "actively developed" at Sony Pictures and Marvel Studios, following the film's success. No Way Home is on track to become the highest-grossing film of 2021, beating strong competitors No Time To Die and F9. 
Spider-Man: No Way Home is exclusively in Cinemas now.