The Color Purple Birmingham Hippodrome Review
The Color Purple Birmingham Hippodrome Review
'A Soulful, Powerful and Moving Epic'
★★★★★
The Color Purple, a Curve and Birmingham Hippodrome co-production has officially kicked off its 7-week UK tour. At the Birmingham Hippodrome until Saturday 17th September, you don't want to miss this powerful musical based on the Pulitzer Prize-winning 1982 novel and 1985 film of the same name. Featuring powerhouse performances, emotionally-fuelled songs and an outstanding cast, this show will have you giving a standing ovation by the end.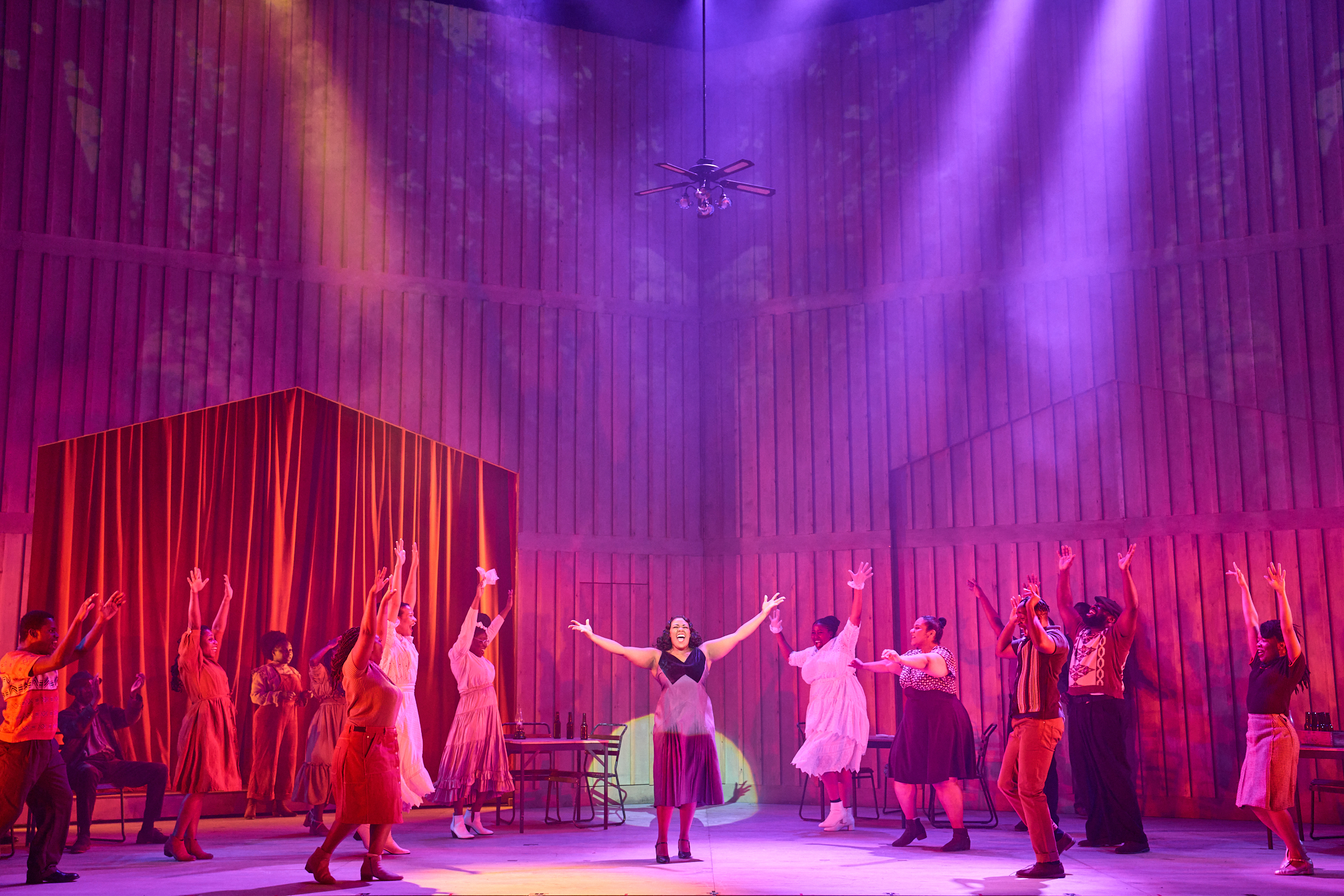 The musical focuses on an epic story that spans over 40 years, following the courageous Celie as she journeys through joy, hardship, anguish and hope, to discover her own unique place in the world. We're first introduced to Ceilie along with her sister Nettie who share a special bond. However, Celie does not live a joyous childhood after becoming a victim of sexual abuse, at the hands of her father. She is soon forced into a marriage with an abusive husband that treats her like a slave and separates Celie from her beloved sister Nettie. However, things start to look up for Celie as she forms a bond with her husband's mistress, singer Shug Avery.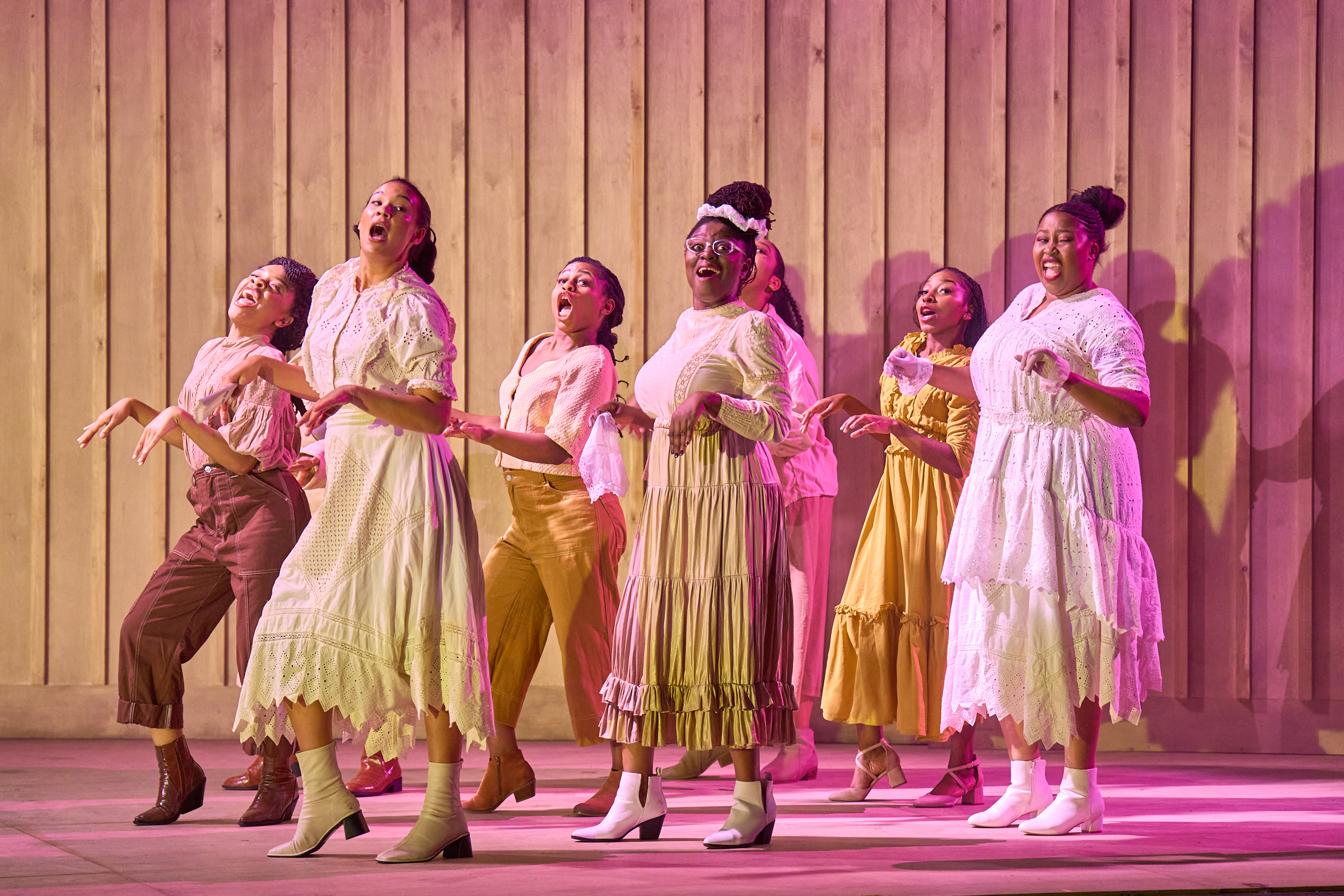 Me'sha Bryan as Celie leads with a powerhouse performance and is rarely seen off the stage. Her voice and emotional depth are spectacular, playing the complexity of the character with ease. Bree Smith brings stunning vocals to the role of Shug Avery and shines on stage throughout the show. Mister, played by Ako Mitchell, has a commanding stage presence as Celie's abusive husband and creates a layered, masterful performance.
Anelisa Lamola brings a likeable character to the stage, playing the tough, no-nonsense Sofia to perfection. Lamola pairs well with Ahmed Hamad as Harpo, who also gives a refined performance. Aaliyah Zhane as Nettie, Celie's sister, creates some of the show's most moving moments, with great sister chemistry. Jimand Allotey, Kyle Birch, Monifa James, Neil Patterson, Esme Laudat, Rosemary Annabella Nkrumah and the whole ensemble are just outstanding.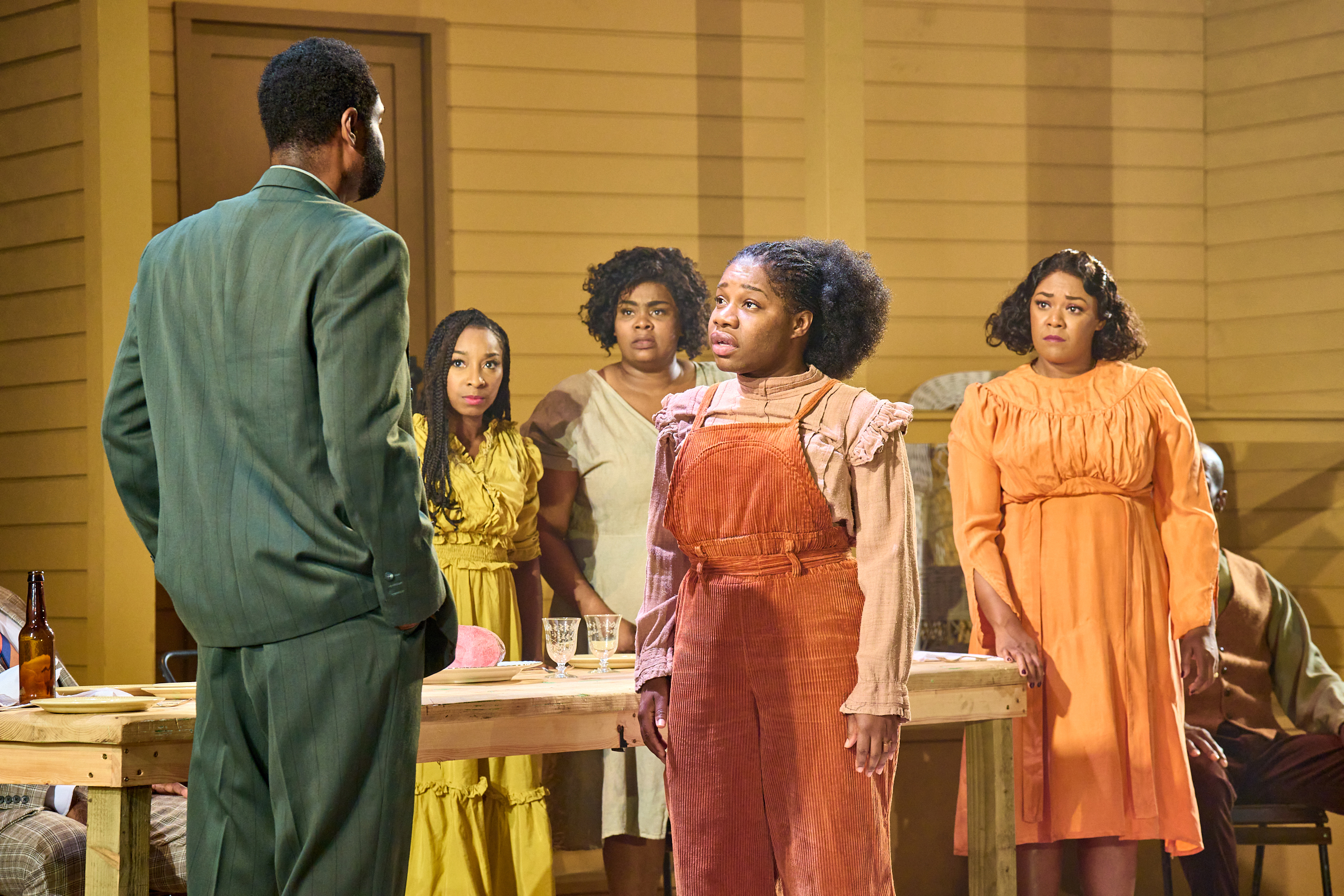 Based on the Alice Walker novel and adapted to the stage by Tony Award-winner Marsha Norman, The Color Purple is a theatrical delight. Directed by Tinuke Craig, this empowering musical is staged to perfection with Craig's clear vision and passion for the story on display. The clever set design by Alex Lowde is excellent, perfectly enhancing the expert storytelling. Although the show can be hard to watch in places due to the plot's sensitive subjects, there are some humourous moments which make this show truly loveable.
The Color Purple is a moving but uplifting musical with developed character arcs, a phenomenal cast and a sensational musical score. Don't miss this spectacle at the Birmingham Hippodrome until Sat 17th September – Book Here!
The Color Purple UK Tour Dates:
27 September – 1 October 2022
Theatre Royal PLYMOUTH
BOOK TICKETS
4 – 8 October 2022
Royal and Derngate NORTHAMPTON
BOOK TICKETS
11 – 15 October 2022
The Lowry, SALFORD
BOOK TICKETS
18- 22 October 2022
Wales Millennium Centre CARDIFF
BOOK TICKETS
25 – 29 October 2022
Mayflower Theatre SOUTHAMPTON
BOOK TICKETS
1 – 5 November 2022
Theatre Royal NORWICH
BOOK TICKETS