Fame Stage Experience The Alexandra Review
Fame Stage Experience The Alexandra Review
'A sensational, high-energy 80s delight!'
★★★★
Stage Experience is back with a bang, performing the vibrant 80s musical Fame! At The Alexandra in Birmingham until Saturday 27th August, don't miss your chance to watch these talented youngsters from across the Midlands as they perform this high-energy spectacle.
As always, Stage Experience productions push the boundaries of amateur theatre with a high production value, including excellent lighting to authentic set pieces. Performing shows since 2003, The Alexandra's Stage Experience has changed the lives of over 2000 cast members to perform iconic musicals in one of Birmingham's most prestigious theatres.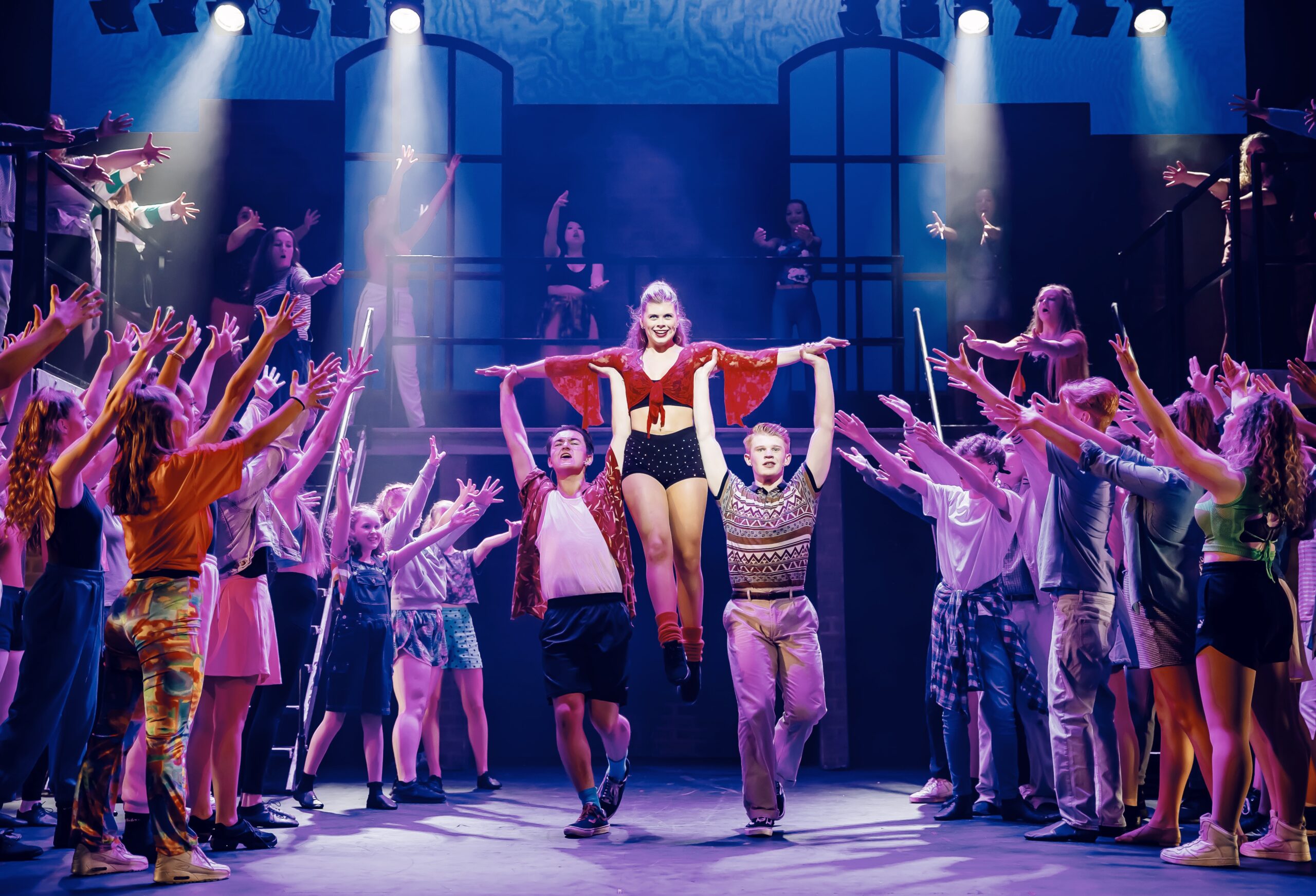 Previously a film and TV series in the 80s, Fame follows a group of students at the New York High School of Performing Arts. The story focuses on several students who attend the school, including wannabe star Carmen, determined actress Serena, class clown Joe, quiet violinist Schlomo, talented but illiterate dancer Tyrone, ambitious actor Nick, overweight dancer Mabel, and devoted dancer, Iris. Directed by Pollyann Tanner, the show has excellent pacing and makes this a production that doesn't disappoint. Featuring an outstanding ensemble, this show is performed to a professional level with elegant and sophisticated choreography that shines on stage. 
Mason Daw gives a refined performance as Nick who has great chemistry with the talented Freya Hancox, as Serena. Hancox singing Think Of Meryl Streep was a particularly emotionally-charged highlight. The pair have exceptional voices and performing skills. Louis Goode as Joe had perfect comic timing and brought plenty of laughs throughout the show, his rendition of Can't Keep it down was one to remember.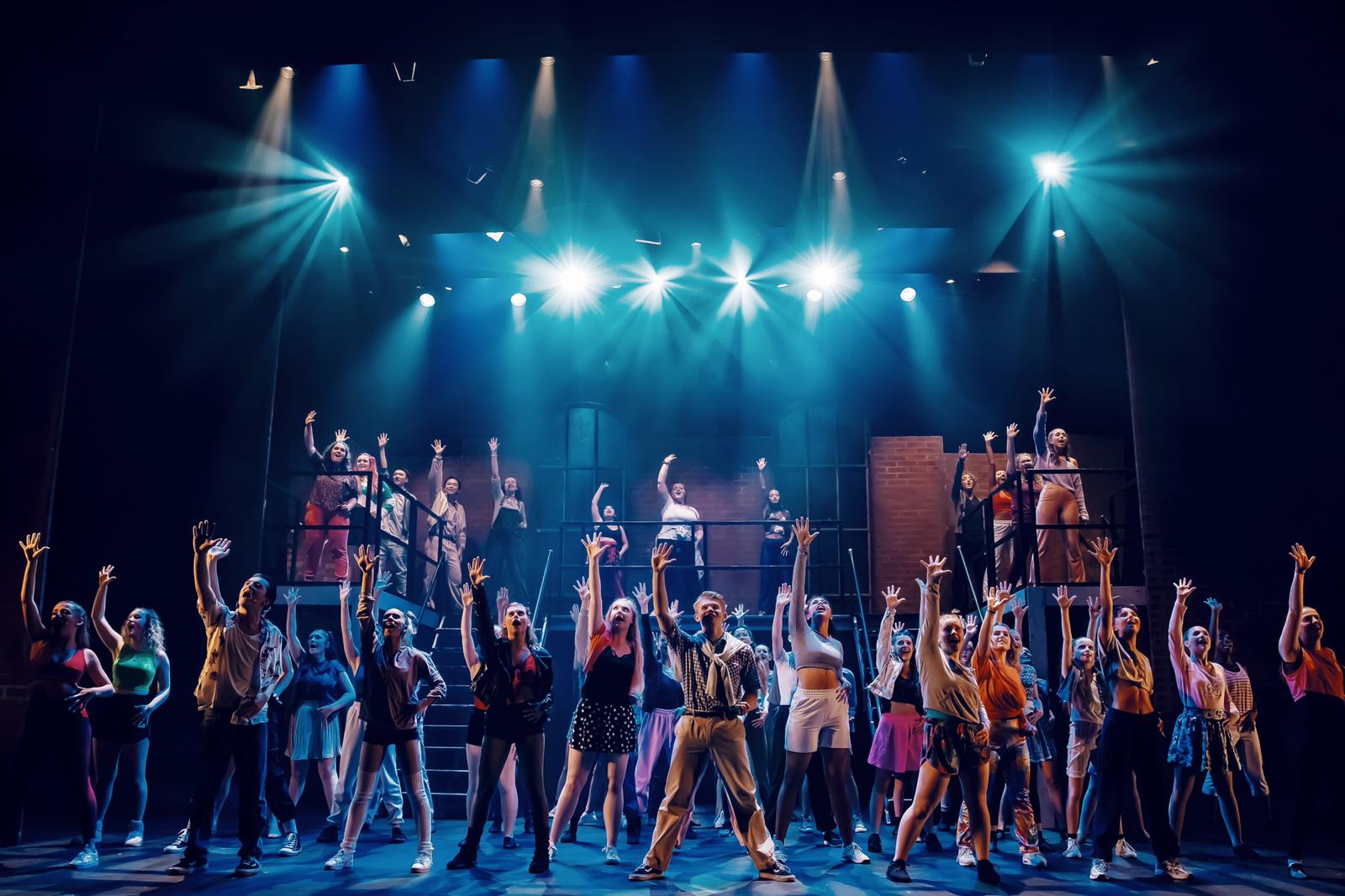 Laura Bryan as Carmen brought emotional depth to her character as well as strong vocals to lead the title song Fame, with glowing confidence. Cree Henson as Schlomo, shined with charisma and paired well with Bryan for their duet Bring On Tomorrow. Some actors even played instruments live on stage, like Nathan Wong as Goodman and Eva Derbyshire as Grace who showed off her drum-playing talent.
Jasmine Gill as Iris performed all of the intricate choreography to perfection and worked well alongside the energetic Bradley Mutizwa as Tyrone. Eden Wedgbrow as Mabel also brought some comic relief with her likability and terrific acting skills. Molly Ann Bache and Molly Hopkins as Esther and Greta, respectively, were terrific as the school's conflicting teaching staff. Molly Ann Bache performed These Are My Children spectacularly.
Don't miss this treat of a show with a sensational cast, plenty of humour and feel-good choreography. Truly amateur theatre at its best, don't miss Stage Experience's Fame at The Alexandra until Saturday 27th August. BOOK HERE!
Congratulations to all the cast, crew and production team on an exceptional production – we're looking forward to next year's show!