Disney's Beauty and the Beast Review | Birmingham Hippodrome
Disney's Beauty and the Beast Review | Birmingham Hippodrome
'An Enchanting Spectacle'
★★★★★
Disney's Beauty and the Beast has opened at the Birmingham Hippodrome and it's here until the 26th March. If you still haven't got your tickets to this magical delight, there is still some availability – book here.
Disney's Beauty and the Beast The Musical reimagines the classic movie into a unique theatrical experience. On tour around the UK, the show features the much-loved songs and spellbinding special effects. Beauty and the Beast first debuted on Broadway 26 years ago and the original creative team have reunited for this new production. Featuring music and lyrics by Alan Menken, Howard Ashman & Tim Rice, prepare to be in awe of the exceptional cast.
Grace Swaby-Moore was sensational as Belle, covering for Courtney Stapleton. Swaby-More brought elegance and poise to the role, with enchanting vocals. The Beast, played by Shaq Taylor, created a commanding presence on stage. His stunning voice wowed the audience during songs exclusive to the stage show. Tom Senior as Gaston, excelled in bringing the egotistical character to life. Louis Stockil, playing Le Fou, delivered an active and entertaining performance. The two played off each other well with great comedic timing.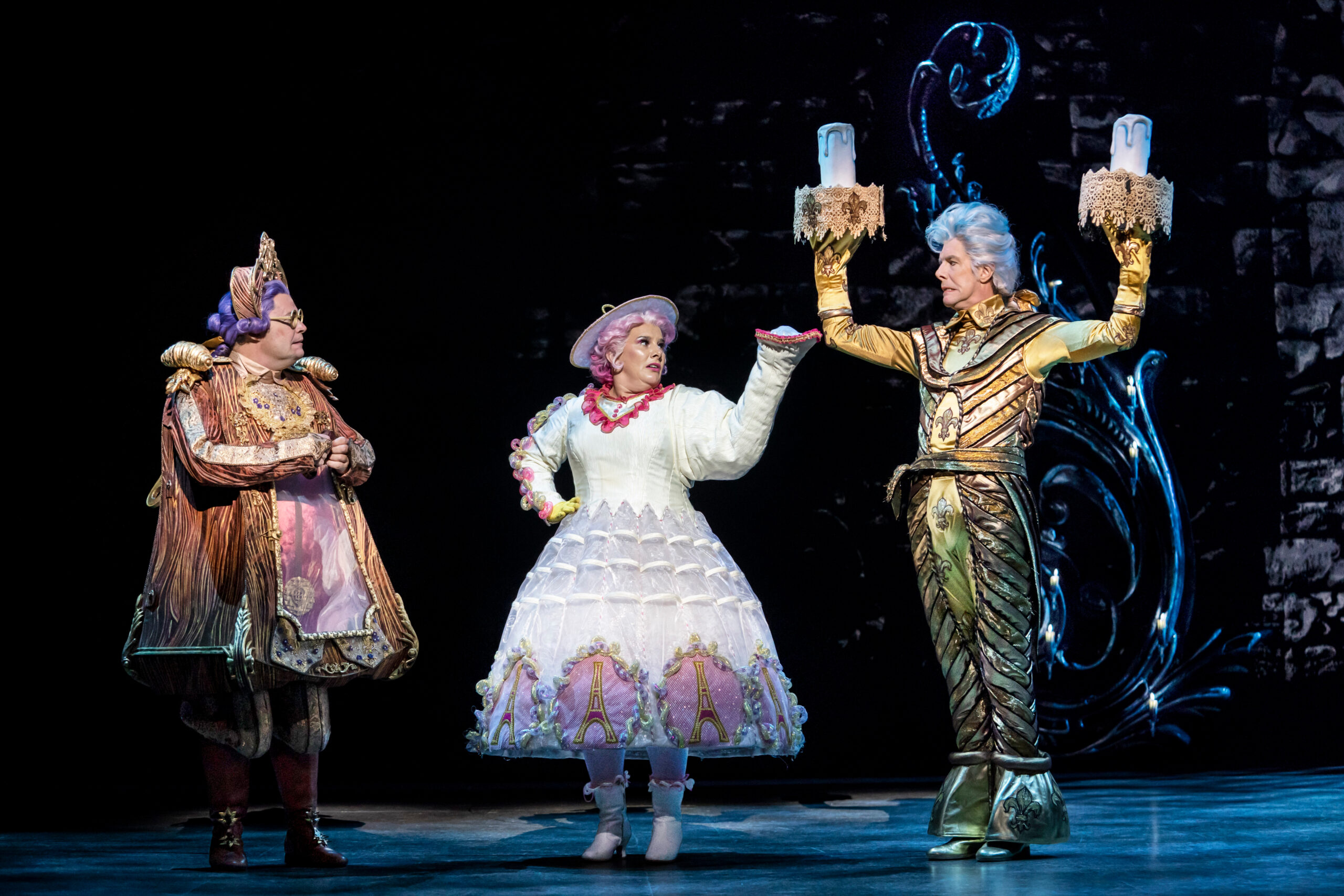 There was electric chemistry between Gavin Lee and Nigel Richards playing Lumiere and Cogsworth, respectively. The pair injected humour throughout, with eccentric but masterful interpretations of the characters. Mrs Potts was beautifully played by Sam Bailey, bringing soothing vocals and likeability. A special mention goes to the energetic and hard-working ensemble. The whole cast brought the classic story to the stage in a spectacular fashion.
The highlight had to be 'Be Our Guest' – a musical extravaganza of a sequence. The iconic song has a new arrangement to fit in intricate choreography and set pieces. Throughout the show, you'll witness the latest theatrical innovations, leaving you spellbound. The brilliant staging, projections, set design, costumes and lighting charm the audience. Beauty and the Beast is an enchanting spectacle of a musical, that dazzles audiences.
Director and Choreographer, Matt West, has adapted the Disney classic for the stage with perfection. Bringing glamour and pizazz, huge credit goes to the extensive Creative Team. They are integral to the show's success.
The show doesn't feel like a touring production with the impressive scale of production – it's a West-End show right here in Birmingham. Beauty and the Beast is not to be missed – book your tickets HERE while there's still availability.
Disney's Beauty and the Beast is on at the Birmingham Hippodrome until the 26th March 2022.