Blood Brothers Review | Birmingham Hippodrome
Blood Brothers Review | Birmingham Hippodrome
'A Heart-Wrenching Spectacle'
★★★★
Touring Production
Blood Brothers is Willy Russell's multi-award-winning musical, and it is back at the Birmingham Hippodrome until November 13th.
Directed by Bob Tomson & Bill Kenwright, Blood Brothers tells the captivating tale of twins separated at birth who then grow up, living completely different lives, only to meet again with a tragic outcome.
Set in Liverpool, between the 1950s and 70s, this classic musical has been seen all around the world, having over 10,000 performances in the West End alone.
Blood Brothers made its debut on stage in 1983 and despite its age, the musical still holds up as an exhilarating production. Though slightly prolonged, this show brings a gripping finale, accompanied by powerful numbers throughout. This includes the well-known "Tell Me It's Not True", "Bright New Day" and "Marilyn Monroe".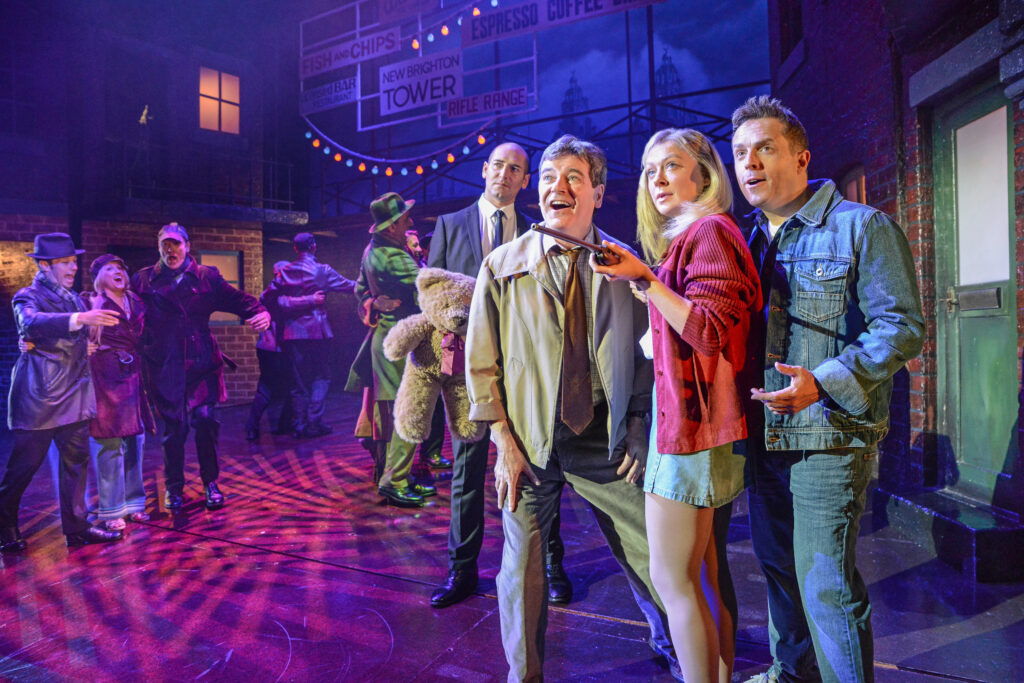 Lyn Paul stars as the legendary Mrs Johnstone, the mother of the twins, in her farewell tour. Paul brings emotional depth to the character who is at the heart of the story. Lyn Paul flawlessly brings an impactful performance, with stunning vocals. She first debuted in the role back in 1997 in the West End Production. 
The Narrator is played by Robbie Scotcher who helps bring the drama, strengthening the storyline. His voice is particularly powerful and establishes a uniquely dramatic and solemn tone for the show. Alexander Patmore plays Mickey, with Joel Bennedict (Understudied by Andy Owens) playing Eddie, as brothers separated at birth. Patmore nails the complexity of his character, who is less fortunate than Eddie. There is great chemistry between the pair, with comic moments throughout thanks to the differing ways the twins were brought up. 
Hannah Barr plays Brenda, the childhood friend of Eddie and Mickey. Barr is exceptional in this role that you begin to emphasise with the character, drawing similarities with Lyn Paul's performance. Mrs Lyons is played by Paula Tappenden, it's a difficult role to play as the wealthy woman who takes one of the Johnstone Twins. Lyons' decision soon drives her to insanity as the bond between the twins appears unbreakable. Tappenden plays the vulnerability of Mrs Lyons perfectly.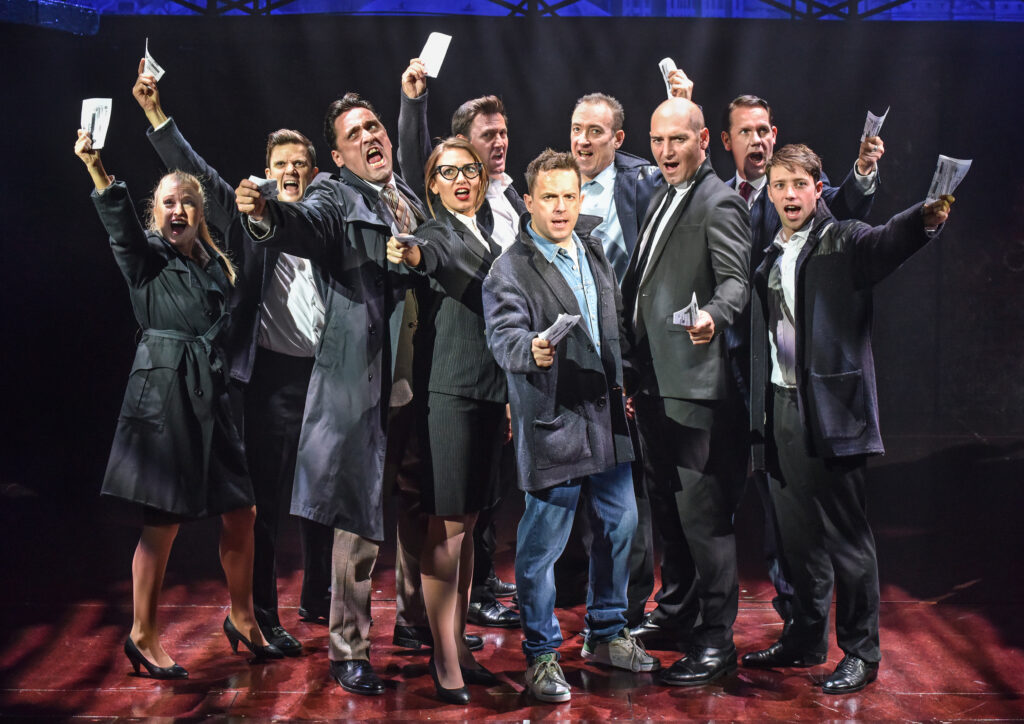 There is a great set for this touring production, with numerous different settings, accompanied by excellent theatrical lighting. Perhaps the most remarkable element of this show is the amazing score and songs, that masterfully capture each character's emotions. The whole ensemble delivers strong vocals, creating an outstanding production from the outset.
Blood Brothers is a dramatic, riveting musical that delivers heart-wrenchingly memorable moments throughout. It's a timeless tale that captivates all audiences, if you've never experienced this spectacle, head to the Birmingham Hippodrome.
Book your tickets for Blood Brothers at the Birmingham Hippodrome HERE. On until Saturday 13th November!
See when Blood Brothers is coming to a theatre near you HERE.
Coming to the Birmingham Hippodrome:
Goldilocks and the Three Bears: Sat 18 Dec – Sun 30 Jan 2022