Beautiful: The Carole King Musical Birmingham Hippodrome Review
Beautiful: The Carole King Musical Birmingham Hippodrome Review
'An Uplifting, Nostalgic Treat'
★★★★
Beautiful is the West End and Broadway hit jukebox musical that tells the story of Carole King – one of the most successful musicians in history. Responsible for over 100 hit singles and with 6 Grammys to her name, King's influence on music cannot be understated. This show celebrates the artist and her incredible career. Beautiful is at the Birmingham Hippodrome until Saturday 3rd September.
The show follows King from the age of 16 as an aspiring songwriter and tells her story up to her first solo concert at Carnegie Hall in 1971. After selling her first hit, Will You Love Me Tomorrow, at just seventeen, King and her partner Gerry Goffin went on to write hits for iconic artists like The Drifters, Aretha Franklin and The Monkees. With 118 hit singles between 1955 and 1999, 61 of King's songs charted in the UK, making her the most successful female songwriter on the UK singles charts between 1952 and 2005.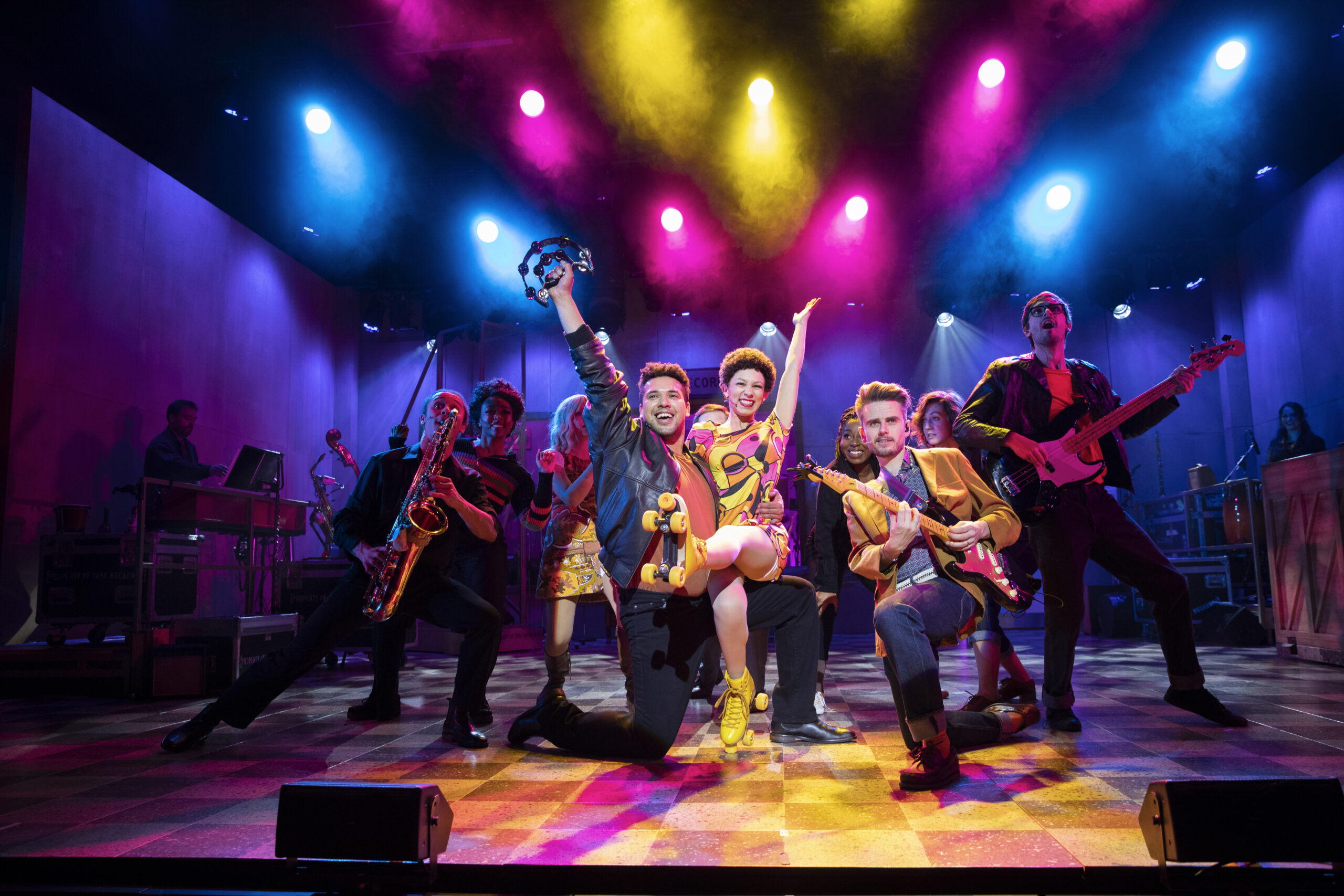 Although she wrote plenty of chart-topping hits, King struggled with confidence when it came to pursuing her own solo career. The recipient of two Tonys, a Grammy and two Olivier awards, this musical is a triumph at telling the uplifting untold story of Carole King. Featuring songs like (You Make Me Feel Like) A Natural Woman, You've Got a Friend, Up on the Roof, and The Locomotion – there are plenty of timeless classics to enjoy throughout the show.
What makes this show so unique and captivating is that the music is played on stage by a talented cast who both sing and play various instruments. Molly-Grace Cutler gives a powerhouse performance as Carole King, with authentic acting and a sensational voice. Cutler also plays the keys and guitar in addition to giving a flawless performance. Cutler pairs well with Tom Milner as King's husband and lyricist Gerry Goffin. Milner brings an outstanding portrayal of the character to the stage, playing the guitar to perfection.
Jos Slovick plays Barry, a friendly rival songwriter who brings humour and wit to the show, while also playing the guitar, bass and keys throughout. Seren Sandham-Davies as lyricist Cynthia Weil brings a ray of light to the stage with excellent vocals and talented trumpet and guitar playing. Slovick and Sandham-Davies along with Cutler and Milner have electric chemistry as best friends, which brings a few laughs along the way. Additionally, with a musically talented ensemble, this show is a special musical treat.
This new touring production of Beautiful has a fresh musical feel, with a versatile central set design based on a recording studio, by Frankie Bradshaw. The show's pacing could be slightly improved but director Nikolai Foster does a great job at staging the show in an engaging way. The show effortlessly gets you engrossed in the joyful music from the 60s and 70s.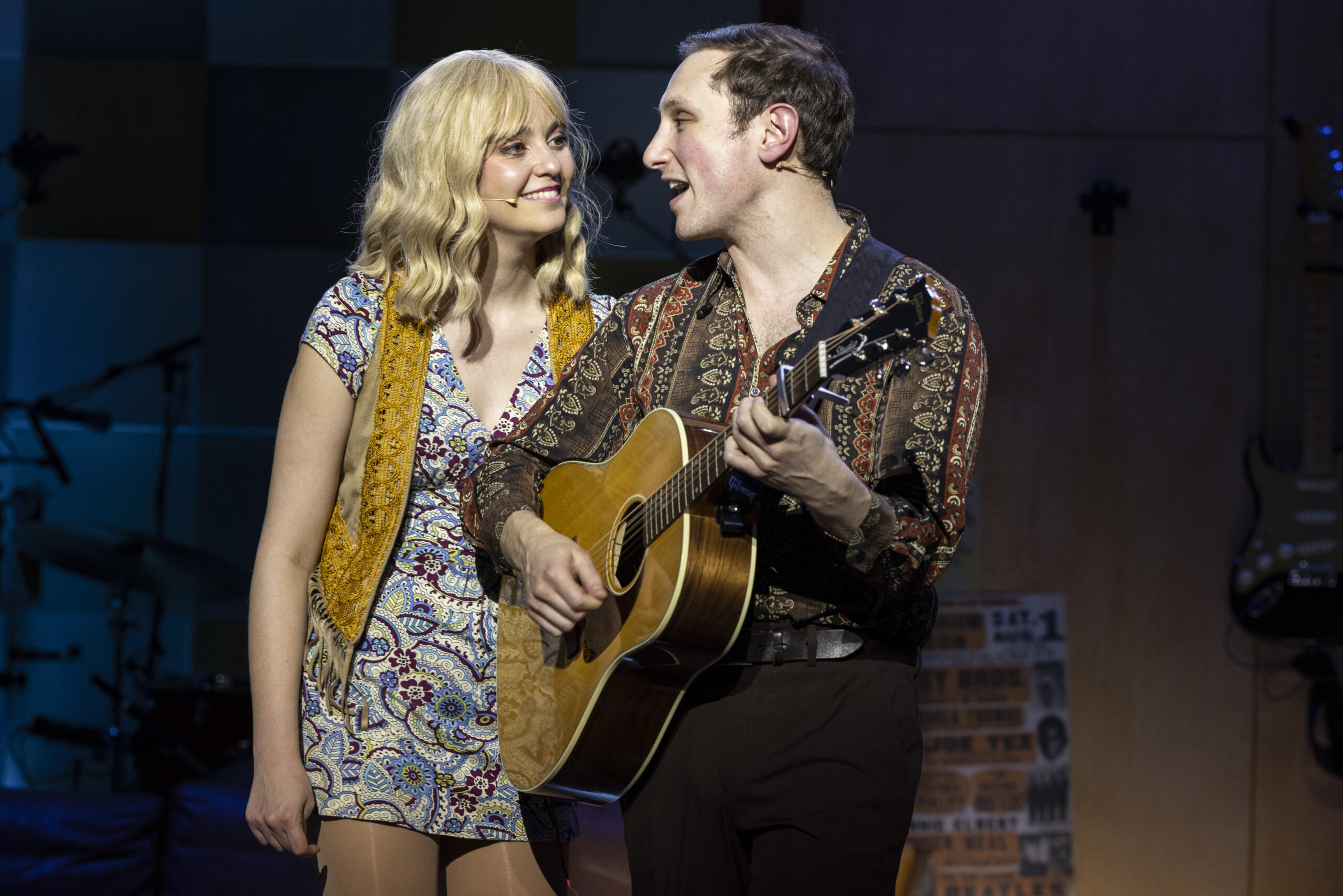 This is a stunning production of a musical full of heart and sensational music performed by an outstanding cast. It's no surprise that the show ended with a rapturous standing ovation. Beautiful is on at the Birmingham Hippodrome until Saturday 3rd September – BOOK HERE! 
Click here to see when Beautiful: The Carole King Musical arrives in a theatre near you.