REVIEW: The Mirror Crack'd – The Alexandra
REVIEW: The Mirror Crack'd – The Alexandra Birmingham
A CLEVER & TWISTY MURDER MYSTERY
★★★★
The Mirror Crack'd is a classic Agatha Christie tale newly adapted to the stage by Rachel Wagstaff. Starring Susie Blake as Miss Marple, The Mirror Crack'd is at The Alexandra Theatre, Birmingham until Saturday 18th February 2023 – book here!
The story follows Jane Marple, who is confined to a chair after spraining her ankle. In the sleepy town of St. Mary Mead, a rich Hollywood film star has recently brought a big estate within the village. When a vicious murder takes place, Miss Marple gets to work to help Chief Inspector Craddock unravel the mystery, lies and tragedy.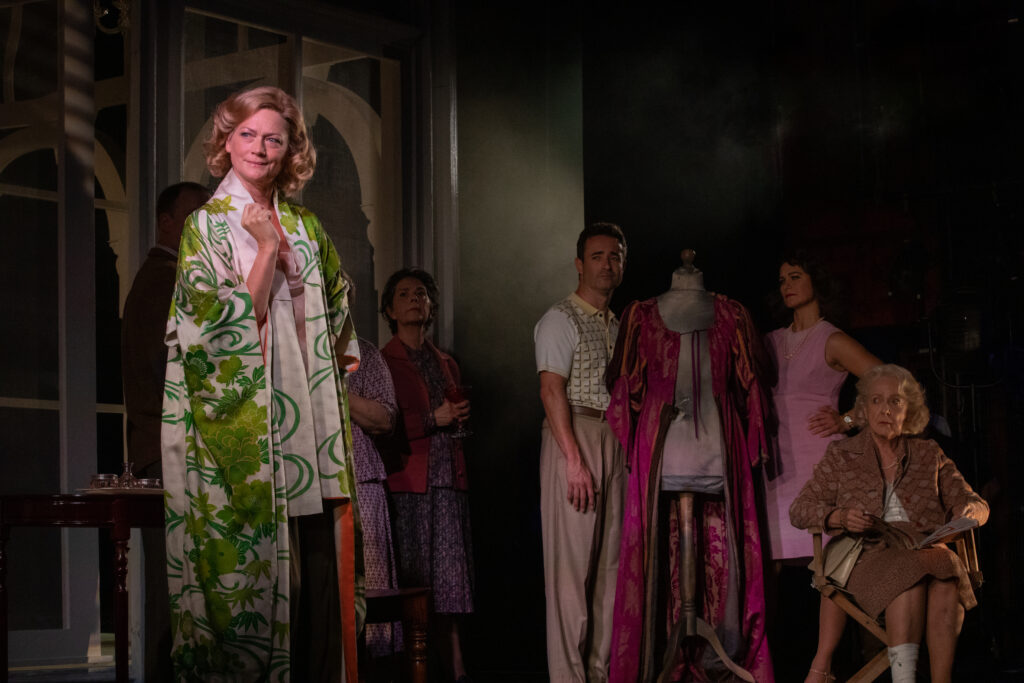 This captivating new adaptation of Agatha Christie's famous novel is well-written for the stage with twists, emotional depth and an ending that lands really well. Unlike most modern whodunnits, The Mirror Crack'd doesn't have a predictable ending – just when you think you know who the killer is, new clues sway you in another direction. With multiple convincing suspects and a non-linear story that shines with a sense of originality, this murder mystery is a thrilling ride. The script is wittier than expected – and that works really well with the cast having sharp comic timing. The comedy, drama, mystery and suspense combine to create an enjoyable play from start to finish.
Susie Blake plays an excellent Miss Marple and develops a dynamic chemistry with Chief Inspector Dermot Craddock, played by Oliver Boot. The pair have a great love-hate chemistry that brings laughs but also solves the mystery in an entertaining fashion. The American film star Marina Gregg was played by Sophie Ward, who portrayed the complexity of her character remarkably well, along with Joe McFadden as Gregg's husband Jason.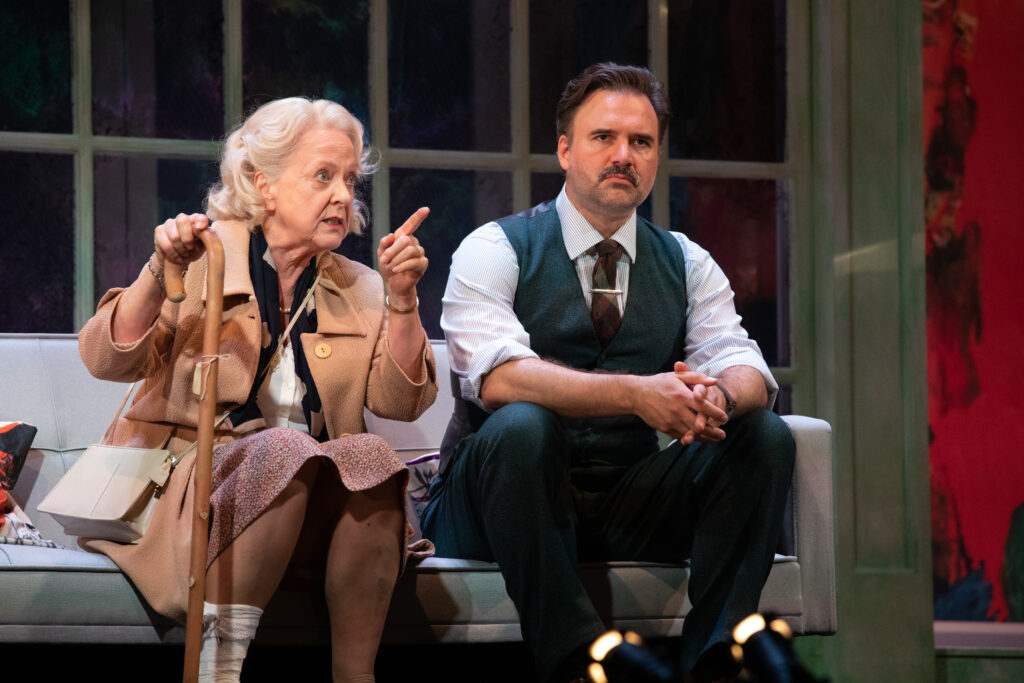 While the first act suffers from a lack of pace, it picks up in the second half with a cleverly constructed conclusion. Most of the time, the flashbacks blend in really well to give context and introduce the suspects, but a few times it felt quite repetitive. The set is simplistic with one main centre piece that transforms into a number of locations. Directed by Philip Franks, the staging is slick and puts an emphasis on getting the best out of the actors rather than it being all about theatrics.
To conclude, The Mirror Crack'd is a strong 'whodunnit' with well-written characters and plenty of red herrings that keep the audience captivated throughout. Don't miss this murder mystery while it's at The Alexandra until Sat 18th February – BOOK HERE. You can also catch this show as it tours around the UK. Click here for more information.