Timothée Chalamet to Star as Young Willy Wonka
Timothée Chalamet to Star as Young Willy Wonka
The Call Me By Your Name actor has signed on to star in Warner Bros.' Wonka, an upcoming reimagining of Roald Dahl's children's book character from Charlie and the Chocolate Factory. The film is set to tell the origins of the character before he opened the infamous factory. 
The film is reportedly set to be a musical, featuring Chalamet singing and dancing for the first time on-screen. Chalamet is best known for his roles in Interstellar, Call Me By Your Name and Little Women.
Wonka is the infamous and eccentric owner of a chocolate factory who featured in Dahl's 1964 book and the follow-up, Charlie and the Great Glass Elevator. The character has been brought to screen a few times with the 1971 and 2005 film adaptations.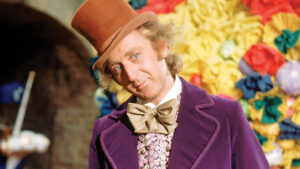 Gene Wilder played Wonka in 1971, followed by Johnny Depp in the 2005 adaptation. Timothée Chalamet embodied Depp in the recent Superbowl Advert for Cadillac, where he played Edward Scissorhands' son. 
The 1971 film was met with critical acclaim and gained a cult following, becoming a pop culture phenomenon, thanks to repeated TV airings and home entertainment sales. In 2014, the film was selected for preservation in the United States National Film Registry by the Library of Congress as being "culturally, historically, or aesthetically significant". 
Chalamet can be seen leading the ensemble in Dune, an upcoming sci-fi epic, out later this year. He will also star in Wes Anderson's The French Dispatch and Adam McKay's Don't Look Up. 
Wonka is reportedly set to begin filming in September this year.