Kenneth Branagh To Direct Bee Gees Biopic
Kenneth Branagh To Direct Bee Gees Biopic For Paramount Pictures
Kenneth Branagh is set to direct the upcoming untitled biographical film based on the Bee Gees. The five-time Oscar nominee's recent Directing credits include 'Artemis Fowl', 'Murder On The Orient Express' and 'Thor'. His upcoming projects include 'Death on The Nile' and 'Belfast'.
The Bee Gees biopic will focus on the life of the ground-breaking band, following brothers Barry, Maurice & Robin Gibb on their journey to fame.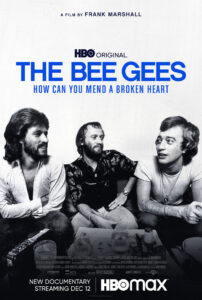 The Bee Gees were the subject of a recent HBO documentary, 'How Can You Mend A Broken Heart', where Barry Gibb made contributions. His brothers Maurice died in 2003, and Robin in 2012.
Barry Gibb is serving as Executive Producer, GK Films, Amblin and Sister will all produce. Ben Elton will pen the script after the film was originally set for Spielberg's DreamWorks as well as Amblin, before heading to Paramount Pictures with producer Graham King (Bohemian Rhapsody).
No release date has been confirmed.