Amazon Buys MGM for $8.45 Billion
Amazon Buys MGM for $8.45 Billion
In a blockbuster deal, Amazon has acquired MGM Holdings for $8.45 billion. MGM has a huge back catalogue of films and TV shows, that will likely be used to help improve Prime Video's current offerings. 
MGM has a film library of around 4,000 titles and 17,000 hours of TV programming, from Bond and The Wizard Of Oz to The Hobbit trilogy. The deal, however, is still pending regulatory approval – but likely to go ahead.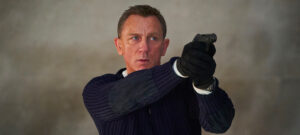 Mike Hopkins, senior VP of Prime Video and Amazon Studios, said: "The real financial value behind this deal is the treasure trove of IP in the deep catalogue that we plan to reimagine and develop together with MGM's talented team. It's very exciting and provides so many opportunities for high-quality storytelling".
MGM is the studio behind the James Bond films, Rocky franchise and much more. All of which could be used by Amazon in the form of spin-offs. However, it is worth noting that the rights to the most valuable property, James Bond, are co-owned by MGM with Eon Productions. 
This deal comes after lengthy negotiations, where a $9 billion deal was expected.
MGM's upcoming films include No Time To Die, the 25th James Bond film, coming this October. G.I Joe spin-off, Snake Eyes, will release this Summer and is a co-production between MGM and Paramount Pictures.