Strictly Ballroom: The Musical Review Birmingham Hippodrome
Strictly Ballroom: The Musical Review Birmingham Hippodrome
'A Sparkling, Feel-good Ballroom Sensation'
★★★★
Based on the hit 1992 film from Baz Luhrmann, Strictly Ballroom: The Musical is waltzing into the Birmingham Hippodrome, here until Sat 5th November – Book Here!
Set in 1990s Australia, Strictly Ballroom: The Musical focuses on arrogant young ballroom dancer, Scott Hastings (Kevin Clifton), whose different and unique dance style is looked down upon by the ballroom judges and Australian Federation. When his dance partner gives up on him, he soon connects with a beginner, Fran (Maisie Smith). Together they choreograph rebellious steps and defy tradition to discover that to win, your dance doesn't need to be 'strictly ballroom'.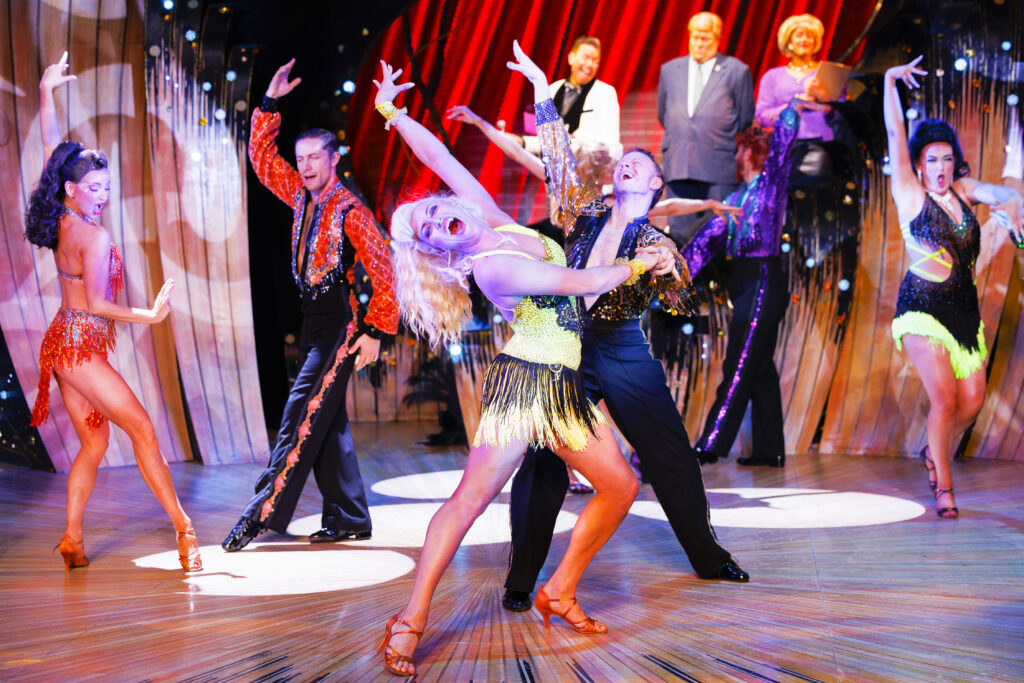 This new touring production, directed by Craig Revel Horwood, doesn't disappoint with a memorable, feel-good tone throughout. Featuring songs like Love is in the Air and Time After Time, as well as all new music written by record-breaking artists including Sia and David Foster. On top of the show-stopping soundtrack, the costume design by Mark Walters is bold and colourful, in line with the musical's main themes.
Starring Kevin Clifton (Strictly Come Dancing) and Maisie Smith (EastEnders), as Scott and Fran respectively, the pair share a an electric chemistry. Clifton shines throughout, nailing the intricate choreography. Smith enchants the audience with her strong vocals and stage presence, and likeable characterisation. The supporting cast including Quinn Patrick, Nikki Belsher, Mark Sangster, and Gary Davis bring refined performances to the stage, with perfect comic timing too.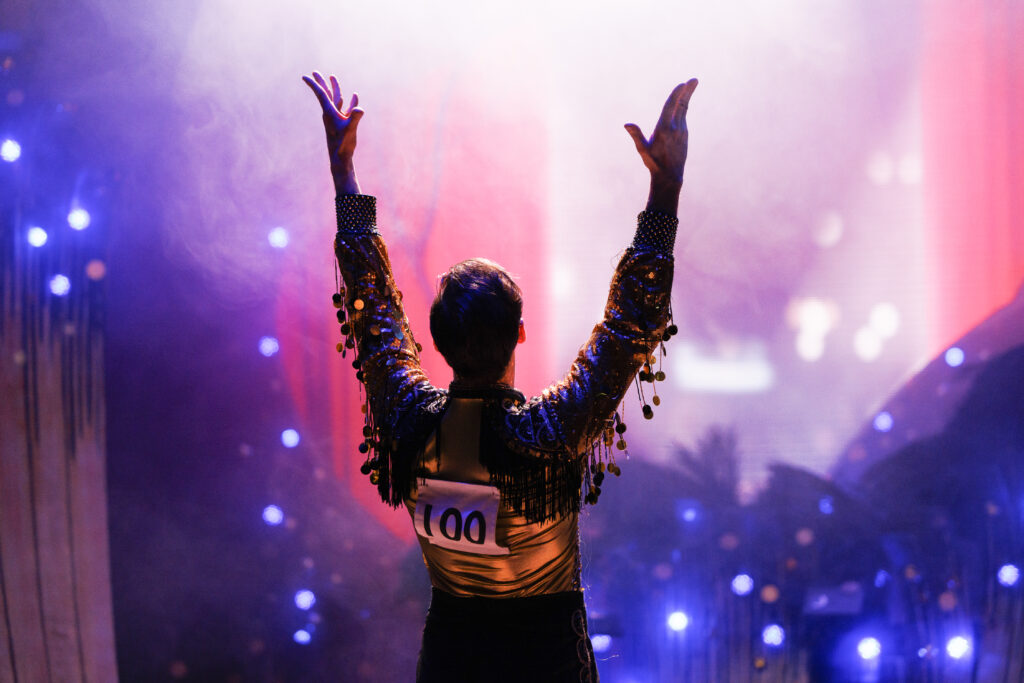 This ballroom sensation will leave you in awe of the outstanding choreography by Revel Horwood and Jason Gilkison. This production also has an infectious energy with its humour, extravagant direction and excellent book by Baz Luhrmann & Craig Pearce.
While the show's pacing could be improved in places, the dance sequences are exhilarating and well-executed as a core element of the story. I've never seen a musical so choreography-heavy, and the sensational cast pull it off effortlessly. Strictly Ballroom spices up the musical theatre world with its sense of originality, so don't miss your chance to witness this thrilling production. 
Strictly Ballroom: The Musical is on at the Birmingham Hippodrome until Saturday 5th November. Click here to book now!
Click Here to see when Strictly Ballroom: The Musical arrives in a theatre near you.