Some Mothers Do 'Ave 'Em The Alexandra Review
Some Mothers Do 'Ave 'Em The Alexandra Review
'Classic Comic Fun!'
 ★★★★
Some Mothers Do 'Ave 'Em has been revived with a lively stage adaptation, starring Joe Pasquale as the accident-prone Frank Spencer.
After a successful tour in 2018, the classic 1970s sitcom has been revived on stage once again and it's leaving Birmingham audiences in stitches. At The Alexandra theatre until the 23rd July, the show is currently on a national tour with an outstanding cast.
Written with the show's original creator and writer, Raymond Allen, this production successfully captures the charm of the original TV Show. With Guy Unsworth as Director and co-writer, he adds a sense of comic liveliness to the show, keeping it fresh for all audiences to enjoy. The comedy is well-written and layered, taking gags from the TV show, but also some new ones of course.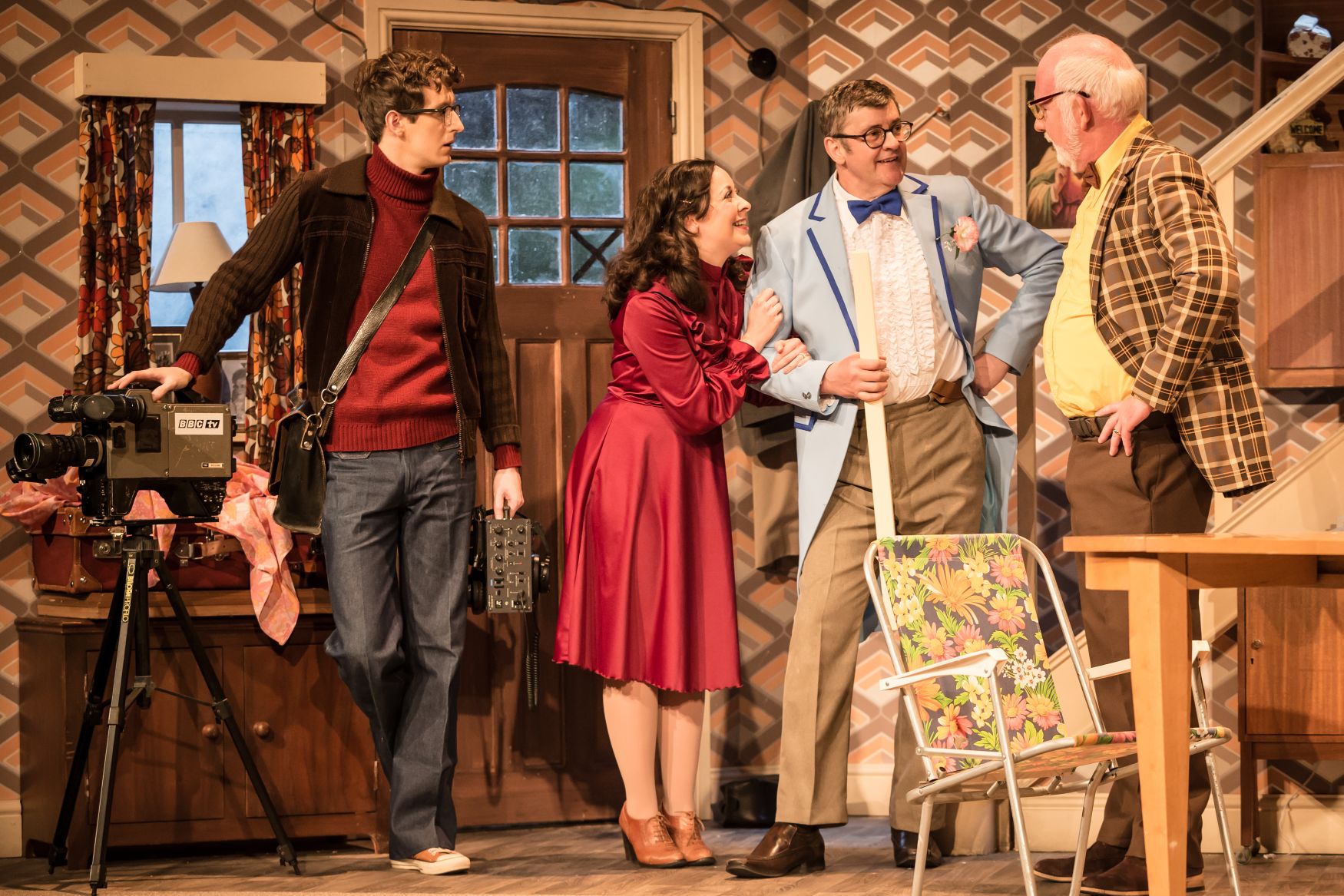 The pacing is perfect, with each member of the cast having excellent comic timing. The set, designed by Simon Higlett, is the perfect backdrop for the show, full of opportunities for Pasquale to perform stunts and accidents to take place. This stage version, like the original, combines both physical and verbal comedy that is well-thought-out and rehearsed to bring plenty of humour. The show follows its source material very closely, so it would've been nice to see some more new jokes slotted in. However, without revealing too much, expect a night of laughter, choreographed mishaps and one-liners.
Frank Spencer was originally played by star of stage & screen, Michael Crawford, in the sitcom that amassed millions of viewers in the 70s. Crawford brought a memorable and unique performance to the ground-breaking comedy. Therefore, it's no easy task for someone to embody the character of Frank, but Joe Pasquale plays Spencer to perfection. He takes on the role with ease, bringing laughs, nailing Frank's unique mannerisms and the delivery of his infamous catchphrases. The role also involves reciting long pieces of complicated dialogue which Pasquale does exquisitely well.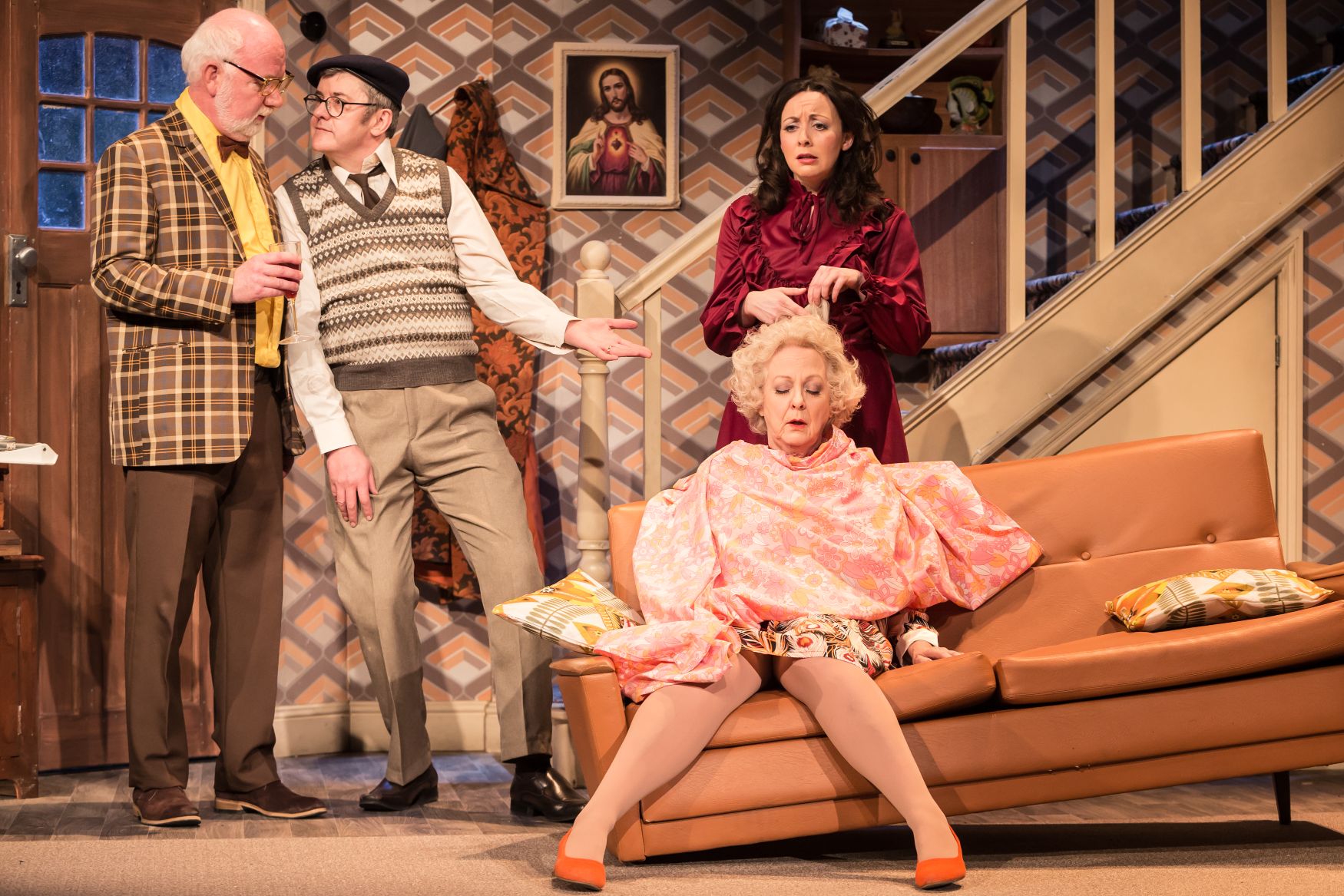 Sarah Earnshaw plays Frank's long-suffering wife, Betty, and brings a refined and loveable performance as Frank's biggest supporter. Mrs Fisher, Frank's mother-in-law, is played by the legendary Susie Blake, who plays the role flawlessly. Acting drunk is a hard task for an actor, but Blake makes it look easy, making the audience chuckle.
James Patterson as Father O'Hara is a great supporting character that tries to tame the chaos in the Spencer household. Moray Treadwell and Ben Watson are particularly hard-working members of the cast, with both taking on two roles expertly well.
In a slight difference to the TV show, expect a few bouts of dancing to a soundtrack including Tom Jones, brilliantly choreographed by Jenny Arnold. Also, a special mention to the whole ensemble and crew for putting on a great show on the hottest day of the year!
Some Mothers Do 'Ave 'Em is at The Alexandra until Saturday 23rd July. Click here to book now!
Click here to see when Some Mothers Do 'Ave 'Em arrives in a theatre near you.