The Mousetrap Review The Alexandra
The Mousetrap Review The Alexandra
'A Timeless Riveting Mystery'
★★★★★
To celebrate the 70th Anniversary of Agatha Christie's iconic play, The Mousetrap has embarked on a UK tour. As the world's longest running play, it is a timeless murder mystery classic everyone has to witness.
The Mousetrap is on at The Alexandra Theatre, Birmingham until Sat 5th November – book here.
The Mousetrap is the definition of a must-see play, written by Agatha Christie – the world's best-selling novelist of all time. Following its 1952 premiere touring production, The Mousetrap opened in the West End where it still plays to this day. The London show stills attracts mass audiences at the St Martin's Theatre, having been performed there over 28,500 times – selling over 10 million tickets.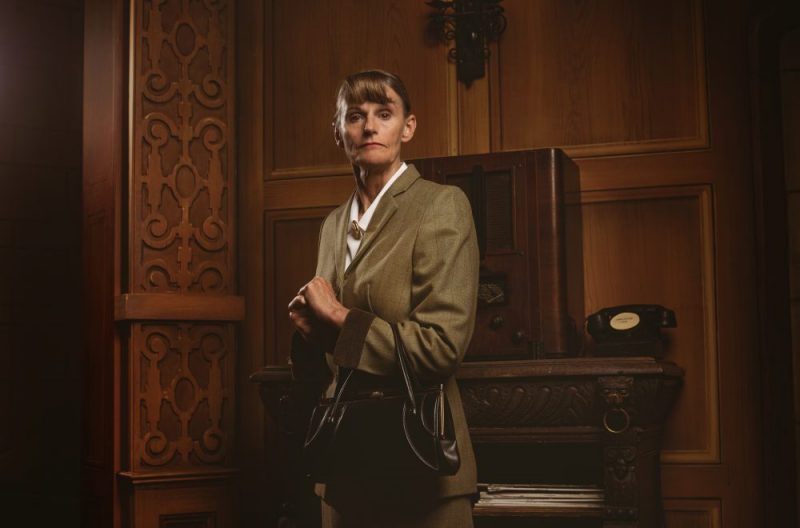 The story focuses on a murder in London and a group of seven strangers who find themselves snowed in at Monkswell Manor, a remote countryside guesthouse. When a police sergeant arrives, the guests shockingly discover that the London murderer is among them. One by one, the suspicious characters reveal their links to the murder inquiry. The strangers grow anxious as questions arise -who is the murderer and who will be their next victim?
With this show being so iconic, it's no wonder it features an outstanding cast. Todd Carty (EastEnders, Grange Hill) stars as Major Metcalf, Gwyneth Strong (Only Fools and Horses) as Mrs. Boyle, and John Altman (EastEnders) as Mr. Paravicini. Joelle Dyson (Dreamgirls) stars as Mollie Ralston, Laurence Pears (Magic Goes Wrong) as Giles Ralston, Elliot Clay as Christopher Wren (The Mousetrap in London), Essie Barrow (The Mousetrap in London) as Miss Casewell, and Joseph Reed (The Nobodies) as Detective Sgt. Trotter.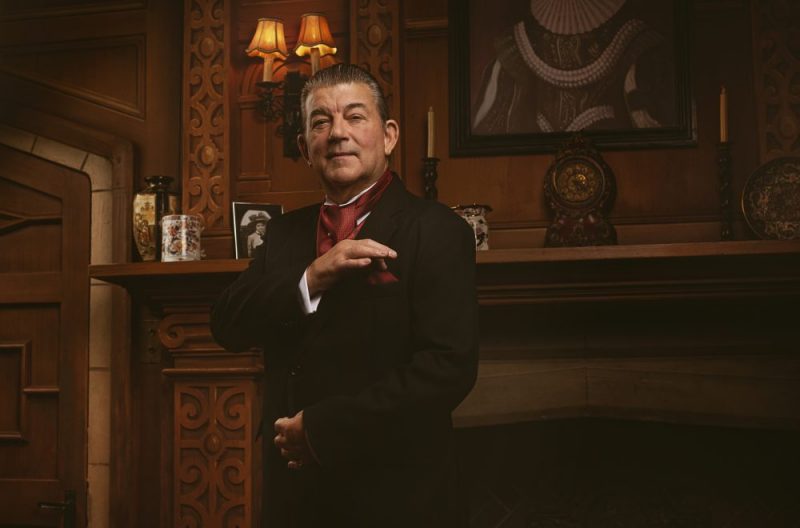 The cast do an excellent job at bringing the riveting, genre-defining play to the stage. With plenty of red herrings and twists, the show makes for an entertaining and captivating watch throughout. While this is a murder mystery, there's surprisingly quite a few moments of comic relief which make this play even more enjoyable. The cast, especially Elliot Clay, has excellent comedic timing to bring the perfect balance of humour and drama.
Directed by Ian Talbot, the staging is perfectly polished and refined to keep the audience on the edge of their seat as the mystery unravels. It truly is a masterclass of a 'whodunnit' and how to build suspense. With an authentic set design, the show echoes the London version perfectly despite this being a touring production. Don't miss your opportunity to see this classic play outside of London as it tours the UK!
The Mousetrap is on at The Alexandra until Saturday 5th November – click here to book now! 
Click here to see when The Mousetrap arrives in a theatre near you.