The Osmonds Musical The Alexandra Review
The Osmonds Musical The Alexandra Review
'A Colourful, High Energy Jukebox Sensation'
★★★★★
The Osmonds: A New Musical has arrived at The Alexandra Theatre, Birmingham on its first-ever tour as a brand new musical. Featuring their iconic music, the show centres on The Osmonds and their journey to fame and fortune. This sensational musical is at The Alexandra until Sat 29th October – Book Here.
With a story by Jay Osmond himself, the show follows the famous group of five brothers who start performing as children and go on to sell over 100 Million Records worldwide. From their star residency on The Andy Williams Show to The Donny and Marie Show, The Osmonds enjoyed unparalleled success in the 60s and 70s. They had multiple record deals, sold-out concerts and record-breaking TV shows – until one bad decision cost them everything. Featuring hits like Crazy Horses, Puppy Love and Let Me In – get ready to relive the 60s, 70s & 80s.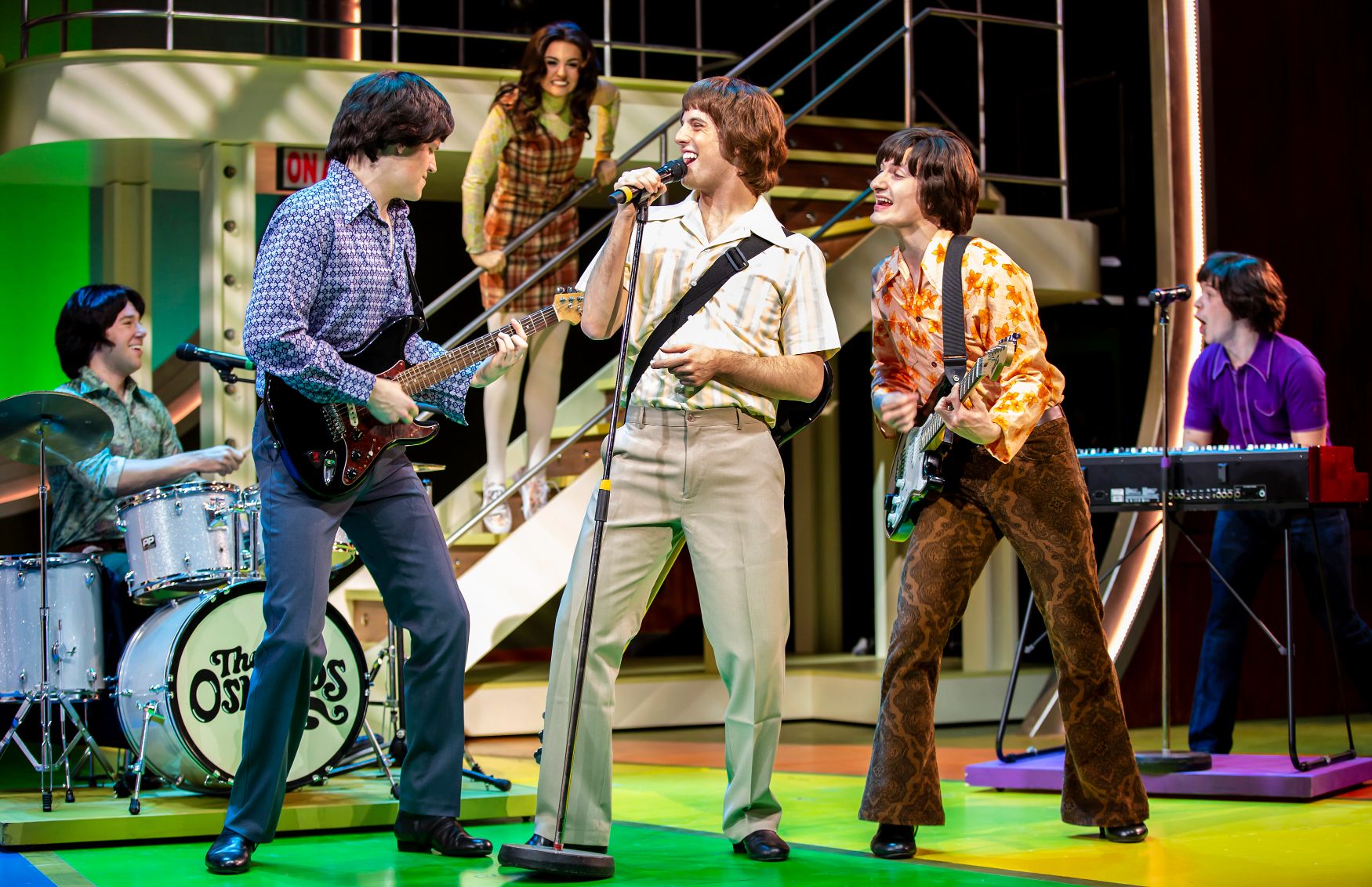 Alex Lodge as Jay Osmond gave a flawless and refined performance, acting as the narrator for the show. Meanwhile, Tristan Whincup took on the role of Donny Osmond with soothing vocals and strong charisma. Whincup performing Puppy Love was a show highlight – the audience couldn't get enough of it. Georgia Lennon, Ryan Anderson, Danny Nattrass and Jamie Chatterton were excellent as the remaining Osmond siblings – bringing outstanding vocal abilities. All the siblings had an electric chemistry on stage, which is unique and a joy to watch.
Charlie Allen as George Osmond gave an authoritative performance as their strict but also caring father, who guided the quintet on their path to success. Olive Osmond was portrayed excellently by Nicola Bryan, The Osmonds' loving mother. Alex Cardall as Andy Williams, amongst other roles, also had a great stage presence, bringing a sense of humour along with the way. The likeable child cast including Jayden Harris, Herbie Byers, Dexter Seaton, Austin Riley, Miles Redwood and Austin Redwood portrayed the young Osmonds perfectly. It was especially great to see the young cast performing alongside the adult cast.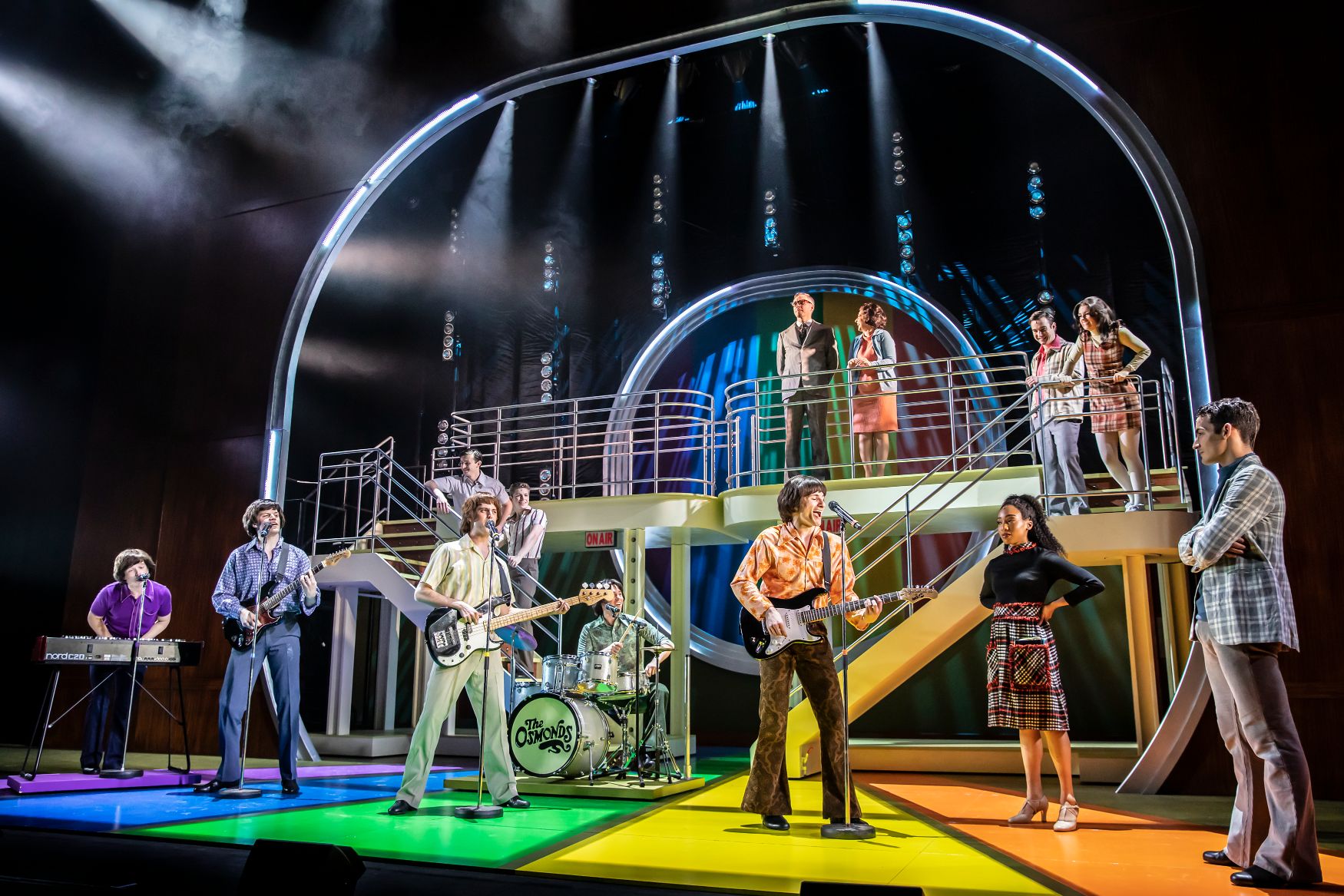 The set & costume design by Lucy Osbourne perfectly encapsulate the 60s and 70s vibe. With multiple flashy costumes and authentic set pieces – this show doesn't disappoint. With a book by Julian Bigg & Shaun Kerrison, the show explores The Osmonds from a new angle, being much more than just five brothers but also parents George and Olive Osmond and all their nine children – Virl, Tom, Alan, Wayne, Merrill, Jay, Donny, Marie and Jimmy. Expect a night of colour, nostalgia and a few laughs along the way!
Don't miss The Osmonds: A New Musical at The Alexandra until the 29th October – click here to book now!