Lego Star Wars: The Skywalker Saga Review
Lego Star Wars: The Skywalker Saga Review
★★★★★
'Revolutionary Lego Fun'
The long-awaited Lego Star Wars: The Skywalker Saga is finally here and what a treat it is. As the biggest Lego game ever, it exceeds expectations with its enormous scale and particularly impressive visuals.
Levels from previous Lego Star Wars games haven't just been copied and put into The Skywalker Saga. Every level has had a next-gen makeover with new and improved cutscenes, dialogue and objectives. For the first time, you can play through all 9 Star Wars films from the 3 trilogies. Of course, the story of the nine films has been retold to inject that classic Lego humour we all enjoy.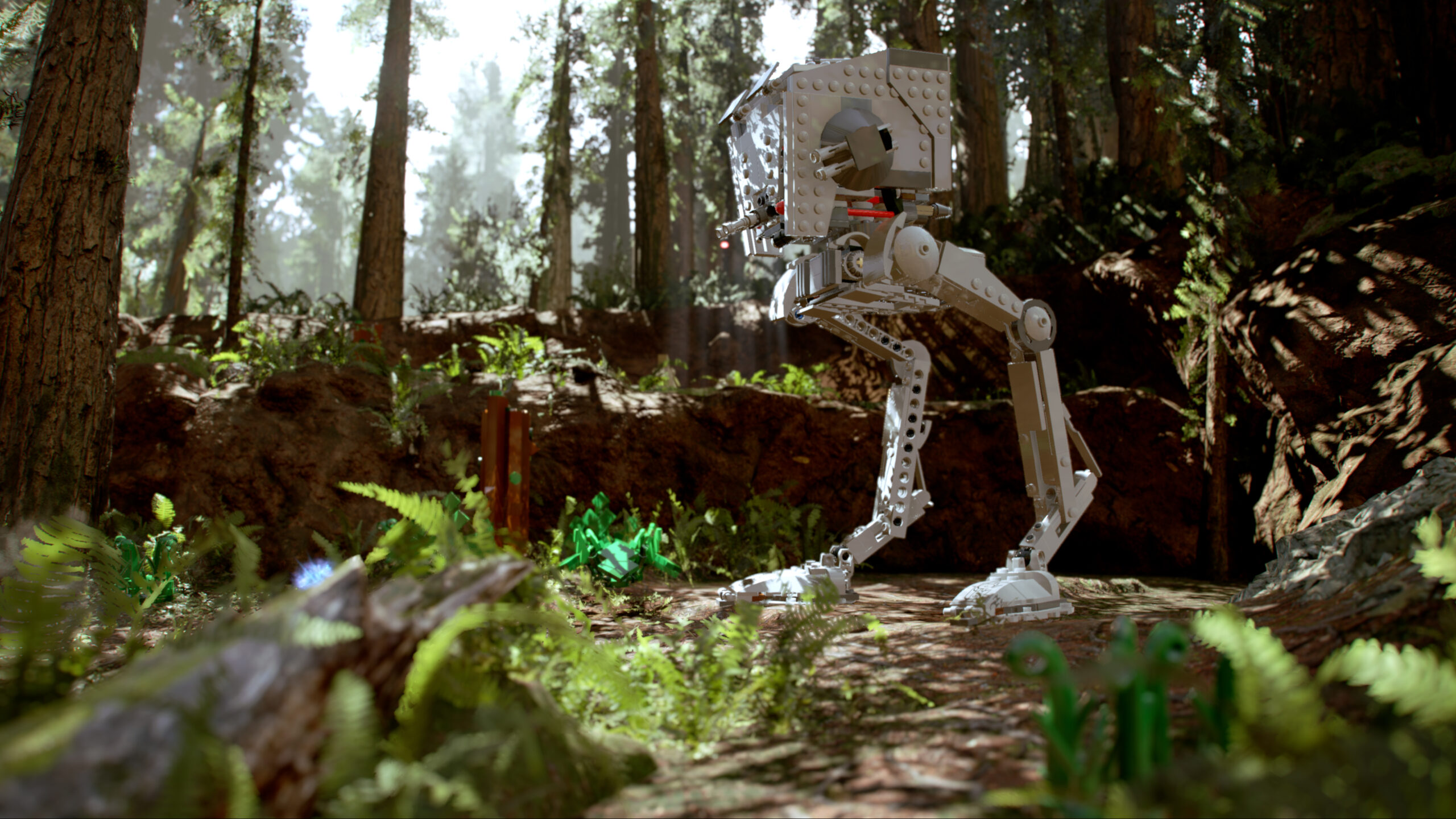 The story flows smoothly thanks to the unique fluidity between cutscenes and gameplay, maintaining your engagement in the action. Away from the main story, the game provides plenty to do including Side Quests, Free Roam and additional challenges. Of course, there is so much to unlock too – from characters and ships to new planets as you progress through the story. You can even buy your own Star Destroyer! From blowing up Kyber brick comets to hunting down bounty hunters, there are some fun little activities to get involved with as you roam the galaxy.
The traditional Lego combat system has been completely overhauled with more playful mechanics. The new combat system makes the game feel more immersive, almost like a proper Shooter when equipped with a blaster. Welding a lightsaber is greater than ever with a natural flow and flair that makes you feel like a true Jedi. In contrast to the original games, you can accurately throw your lightsaber to eliminate enemies from a distance. Also, using the force has never been easier with new precision controls – you can easily move objects exactly where you want to complete tasks or assist in combat.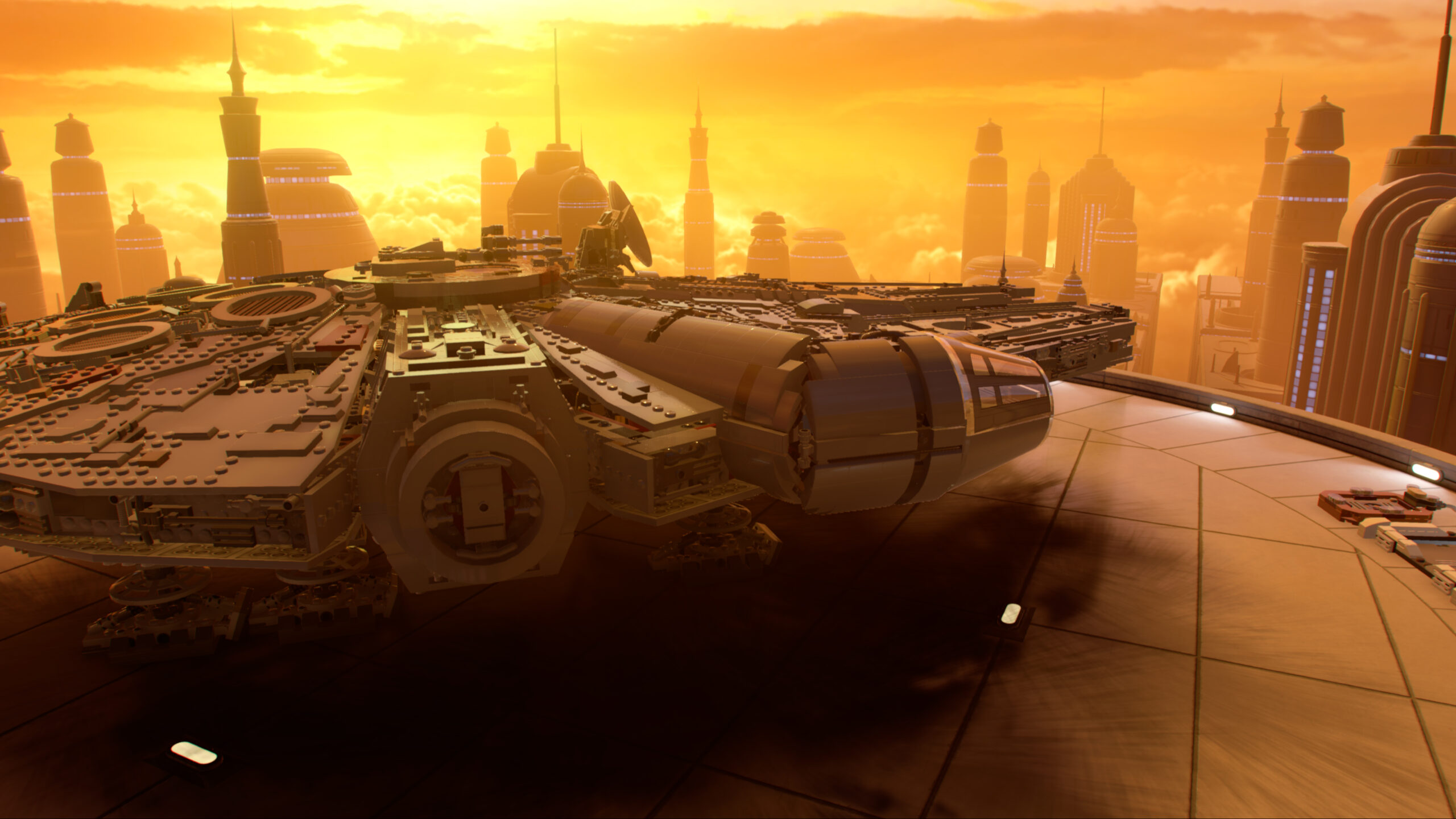 Flying takes a dominant role in The Skywalker Saga, especially in Free Roam where you can fly across the galaxy to any planet you wish. The flying mechanics are how they should be – easy to get used to and not over-complicated. Additional DLC will get you character packs for Solo: A Star Wars Story and The Mandalorian – something for the die-hard fans to enjoy. This DLC doesn't just include characters but ships too.
The level of detail is impressive, with Lego characters visibly weathered over time from sand, snow and mud. In this Lego game more than any other, the plastic aesthetic is visibly satisfying to look at with a glossy glow and reflection. The environments across the galaxy are breathtaking – from Endor to Naboo, in 4K each planet is stunning. The boss battles also now have a more cinematic and immersive feel – making them easily replayable. 
Never has a Lego game been so amazing to look at and enjoyable to play. The graphics and all-new combat system shine and create a Lego game like no other. The enhancements allow for a unique gaming experience, that fans, in particular, will devour. The long wait has paid off – get ready for Lego chaos, fun and nostalgia. 
Lego Star Wars: The Skywalker Saga is out now.
Platforms: Xbox Series X|S,  PlayStation 5, Xbox One, PlayStation 4, Nintendo Switch and PC.
Review Conducted on Xbox Series X.