REVIEW: Saturday Night Fever – The Alexandra Birmingham
REVIEW: Saturday Night Fever – The Alexandra Birmingham
'A Disco-Infused Jukebox Sensation'
★★★★★
Get ready to boogie as Saturday Night Fever arrives in Birmingham at The Alexandra Theatre – here until Sat 26th November! Whilst paying homage to the 1977 John Travolta film, this new production is oozing with hot 70s dance moves, groovy music and drama.
Set in New York in 1976, Tony Manero, a young man from a working-class background, has only one ambition in life – to become a disco king. Every Saturday night he hits the dance floor, showing off his spectacular moves that attracts everyone's attention. When he meets Stephanie, who shares a passion for dance, they decide to train together for a dance competition to win the top prize of $1000. Throw in some classic Bee Gees numbers including Stayin' Alive, Night Fever and More Than a Woman – this is a show that's fuelled by a feel-good 70s disco groove.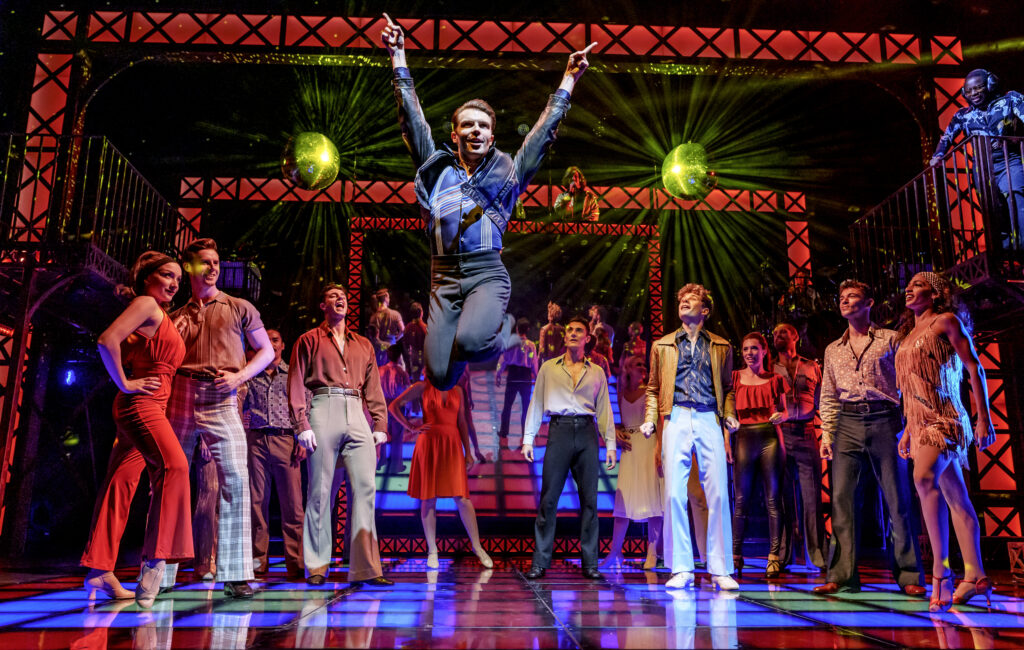 Jack Wilcox is the show's sensational lead, playing Tony Manero to perfection with a sense of humour. Performing intricate 70s choreography and nailing the New York accent, Wilcox is a star that is rarely seen off the stage. Rebekah Bryant makes for the perfect love interest as Stephanie. An elegant dancer, Bryant, has an excellent stage presence and special chemistry with Wilcox's Tony. Harry Goodson-Bevan as Bobby also gave a great performance of Tragedy, with brilliant characterisation and charisma throughout.
Directed by the legendary Bill Kenwright, this new production is staged well with a steady and engaging pace throughout. While the show's core plot could be stronger, the show is faithful to the 1977 movie of the same name. Bill Deamer's electric choreography pays homage to the era and the Travolta film – with an irresistible groovy energy. It's worth noting that the show is gritty in places where it handles adult themes (14+), giving a true reflection of working-class life in 70s Brooklyn.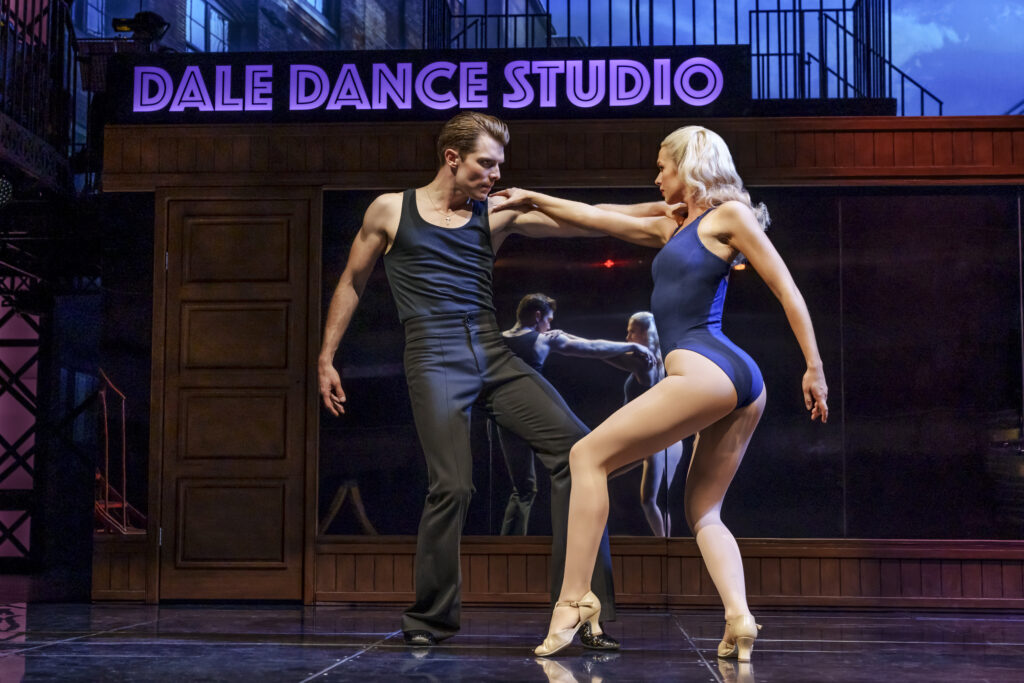 The lighting, costume and set design encapsulate the 70s authentically with lots of colour, and flares of course. The crowd-pleasing and legendary soundtrack is the beating heart of this show, with all songs performed superbly by the phenomenal cast and vocalists AJ Jenks, Drew Ferry & Oliver Thompson. Be sure to stay until the end for a Bee Gees disco megamix!
Don't miss this disco sensation – Saturday Night Fever is at The Alexandra until Saturday 26th November – Book Here!