Mamma Mia! Review | Birmingham Hippodrome
Mamma Mia! Review | Birmingham Hippodrome
'A Fun-Filled, Feel Good Triumph'
★★★★★
Get ready to be swept away to the Greek Islands as Mamma Mia! arrives at the Birmingham Hippodrome, running until the 14th May. This classic musical is a true triumph that will certainly get you on your feet and singing along. 
Mamma Mia remains one of the most-loved musicals, even after 23 years on the scene. The success of the show meant it got a film adaptation, starring Meryl Streep, which was a huge success becoming one of the highest-grossing movie musicals of all time. It's no surprise they made a sequel in 2018, which was also met with critical and commercial success. This production of the musical lives up to the feel-good sensation the films provide with the classic ABBA hits planted throughout.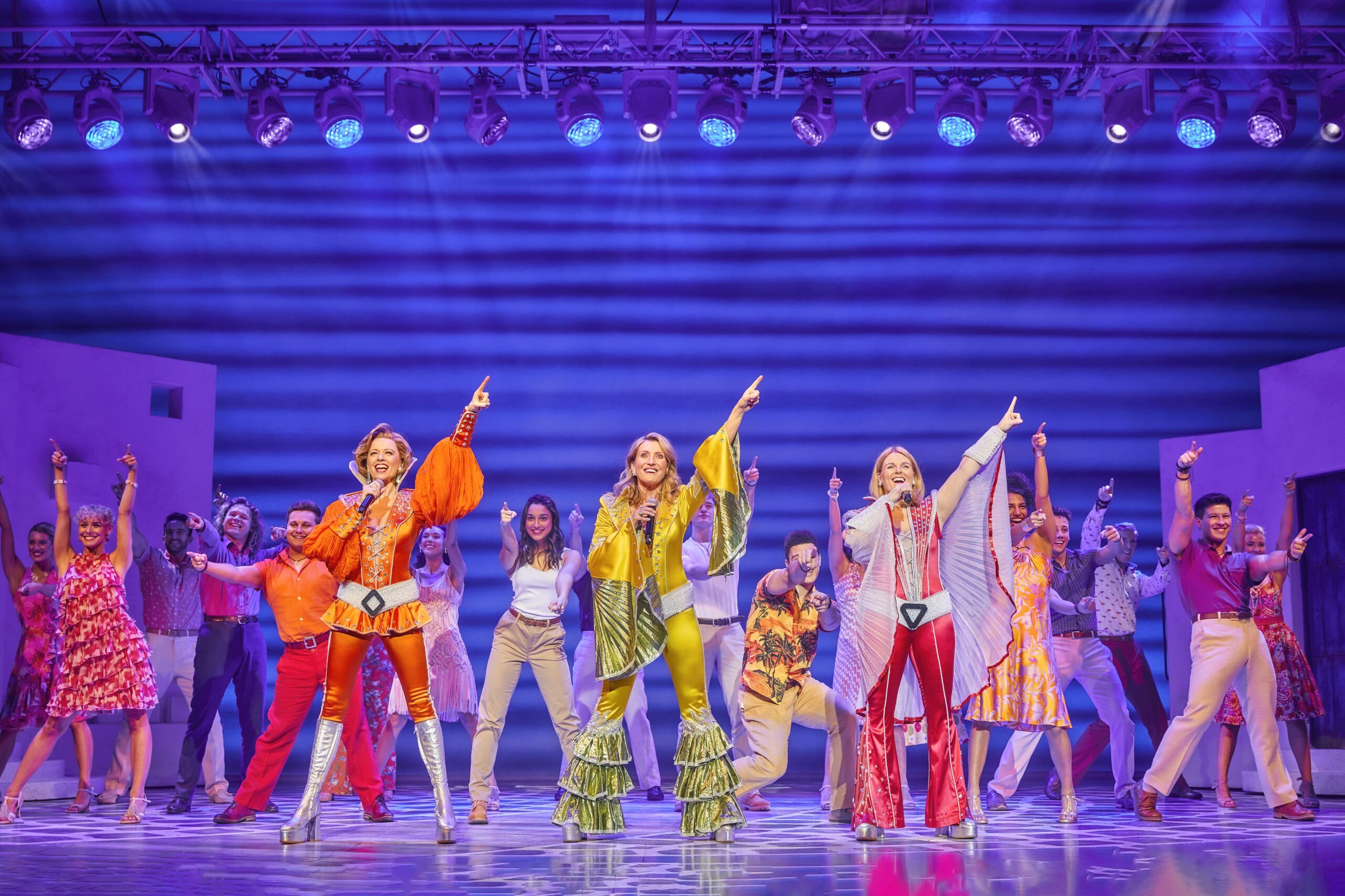 For those who don't know the story, it follows Sophie who lives with her hotel-owner mother, Donna, on a Greek island. Sophie is getting married and wants to invite her father to the wedding, however, she doesn't exactly know who it is –  but she's narrowed it down to one of three men. So, she invites all three to the island – without Donna knowing!
Mamma Mia's soundtrack cannot be beaten with classic ABBA tunes that naturally slot into the plot and keep the pacing just right. The songs themselves really help with storytelling, providing both comedy and emotion. In contrast to many Jukebox musicals, the story works well with a book by Catherine Johnson. 
The energetic cast brings this show to life in a joyful manner. Sara Poyzer plays an excellent Donna Sheridan, bringing emotional depth, humour and great vocals effortlessly. Donna's best friends Tanya (Helen Anker) and Rosie (Nicky Swift) help to bring even more laughs, with outstanding comic timing. The trio's flawless chemistry shines on stage, and their characters really are the beating heart of the show.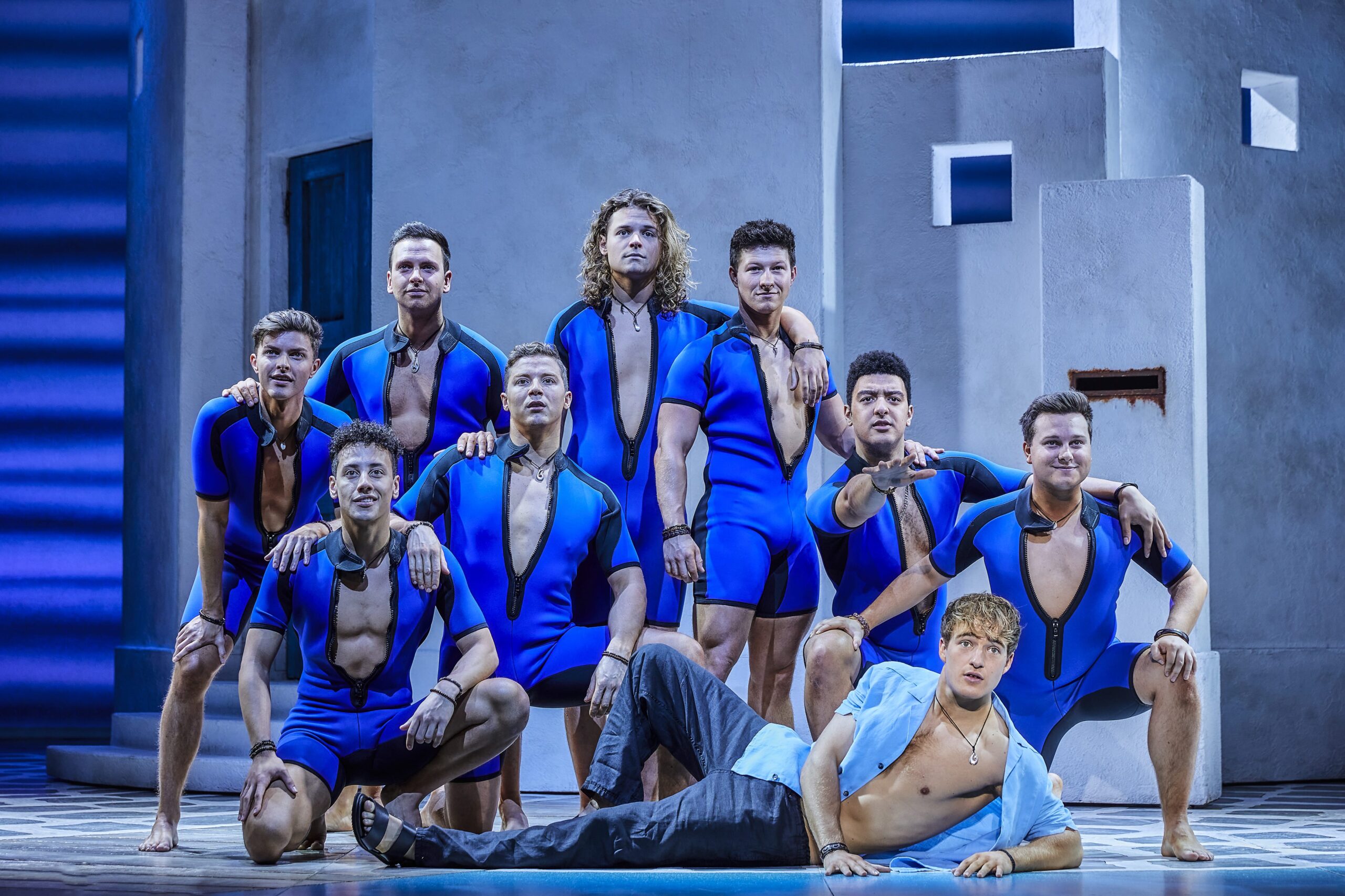 Jena Pandya, as Sophie, has a sensational voice, playing the role with ease and a true rising star. Pandya paired well with Poyzer's Donna, creating a strong mother-daughter connection. Tony Miles as Sky, Sophie's love interest, brought charm and wit, along with James Willoughby Moore as Pepper and Corey Mitchell as Eddie. Richard Standing, Daniel Crowder and Phil Corbitt play Sam, Harry and Bill respectively – Donna's former love interests. Each of the trio develop a strong bond with Donna and also brings comic relief on numerous occasions.  
The whole ensemble of this cast needs to be commended for their stamina as a show that's jam-packed with musical numbers and intricate choreography by Anthony Van Laast. A highlight was perhaps the ABBA megamix at the end of the show where everyone was on their feet for a disco-filled finale like no other.
Phyllida Lloyd, who also directed the 2008 film, directs this stunning production igniting a feel-good tone and unique staging. The costumes, bright and colourful, bring that Summer feeling – but expect to see the classic ABBA costumes too! The flexible set is worthy of a mention, giving an authentic Greek backdrop, accompanied by complementing lighting.  
Mamma Mia is a funny, joyous and touching musical that is an all-time classic, with audiences giving it a standing ovation every night. It's the perfect treat right now, with uplifting music throughout – get ready to take a trip to Greece!
Mamma Mia! is on at the Birmingham Hippodrome until Saturday 14th May – BOOK HERE.
You can also see Mamma Mia! in a theatre near you as it continues to tour around the UK – check tour dates here.