Dreamboats and Petticoats Review | The Alexandra Birmingham
Dreamboats and Petticoats: Bringing On Back The Good Times Review | The Alexandra Birmingham
'A Feel Good Throwback'
★★★★
Get ready for a blast from the past as the follow-up to Dreamboats and Petticoats arrives in Birmingham at The Alexandra Theatre until the 26th March. Bringing On Back The Good Times is the third 'Dreamboats' instalment and what a treat it is. This jukebox musical features a phenomenal cast and plenty of retro tunes to sing along to. 
The show follows a band, waiting for their big break, performing in a youth club. Norman played by Alastair Hill, leads the band with a rebellious attitude. Hill has excellent comedic timing and brings the rock n' roll with great vocals. David Ribi plays Bobby, a more sensitive member of the band, whose girlfriend singer, Laura, manages to get them a Season at Butlins.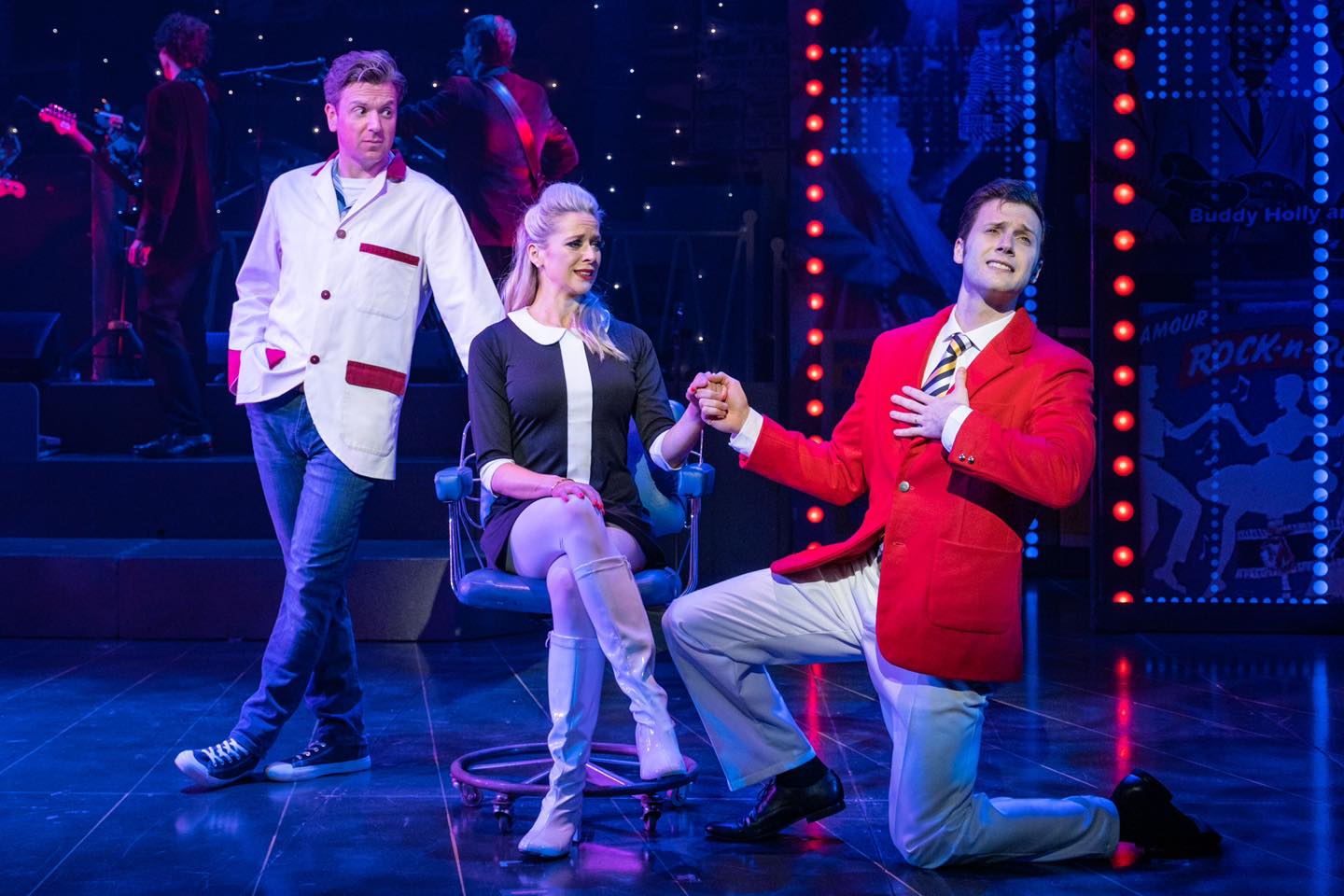 Elizabeth Carter as Laura was a stand-out, masterfully performing ' You Don't Own Me' with her pitch-perfect voice. Ribi and Carter have great chemistry as two lovers and bring joy to the stage. Real 60s icon, Mark Wynter, demonstrates his never-ending talent by playing Laura's manager, Larry, and also performing some of his own hits towards the end of the show. Wynter is sensational, performing songs in the same fashion and leaving the audience in awe. 
This production brings a unique experience with all music performed live on stage by talented performers: Mike Lloyd, Joe Sterling, Benji Lord, Rob Gathercoal, Sheridan Lloyd, Daniel Kofi Wealthyland, Chloe Edwards-Wood, Alan Howell and Lauren Chinery. There is no shortage of musical numbers throughout the show, with songs like "I Can't Help Myself", "Oh, Pretty Woman", "Keep On Running" and "Mony Mony".
In a jukebox musical fashion, the songs naturally align with the story's narrative and allow perfect pacing. Bringing On Back The Good Times is penned by Laurence Marks and Maurice Gran, best known for writing the much-loved Goodnight Sweetheart and Birds Of A Feather. The script brings an authentic 60s feel and develops unique character arcs for each of the main cast. There is a perfect balance of humour, fun and romance throughout. 
A pleasant surprise and highlight came from David Benson's uncanny impersonation of Kenneth Williams. The moment left the audience in stitches during the final act. While the set did feel minimal in places, the staging and choreography are polished and joyous. The whole ensemble brings an electric energy that will have you clapping your hands and singing along in your seat. 
Dreamboats and Petticoats: Bringing On Back The Good Times is on at The Alexandra until the 26th March. Click here to book now. Don't miss this 60s delight!
Coming to The Alexandra:
Footloose: 19th April – 23rd April 
Catch Me If You Can: 25th April – 30th April
Cluedo: 2nd May – 7th May
The Play That Goes Wrong: 16th May – 21st May