Waitress Review | Birmingham Hippodrome
Waitress Review | Birmingham Hippodrome
'An Uplifting, Sweet Musical Treat!'
★★★★
Waitress has arrived in Birmingham, as it tours around the UK for the first time. This musical comedy blends together themes of love and friendship, with a slice of humour. Running at the Birmingham Hippodrome until the 21st May, Waitress is a delicious treat not to be overlooked.
Adapted from the 2007 film by Adrienne Shelly, the show follows Jenna – a waitress who becomes determined to escape her abusive husband in search of a new life. Set in a small US town in Joe's Pie Diner, Jenna has her two fellow waitresses and best friends to guide her on her journey to happiness.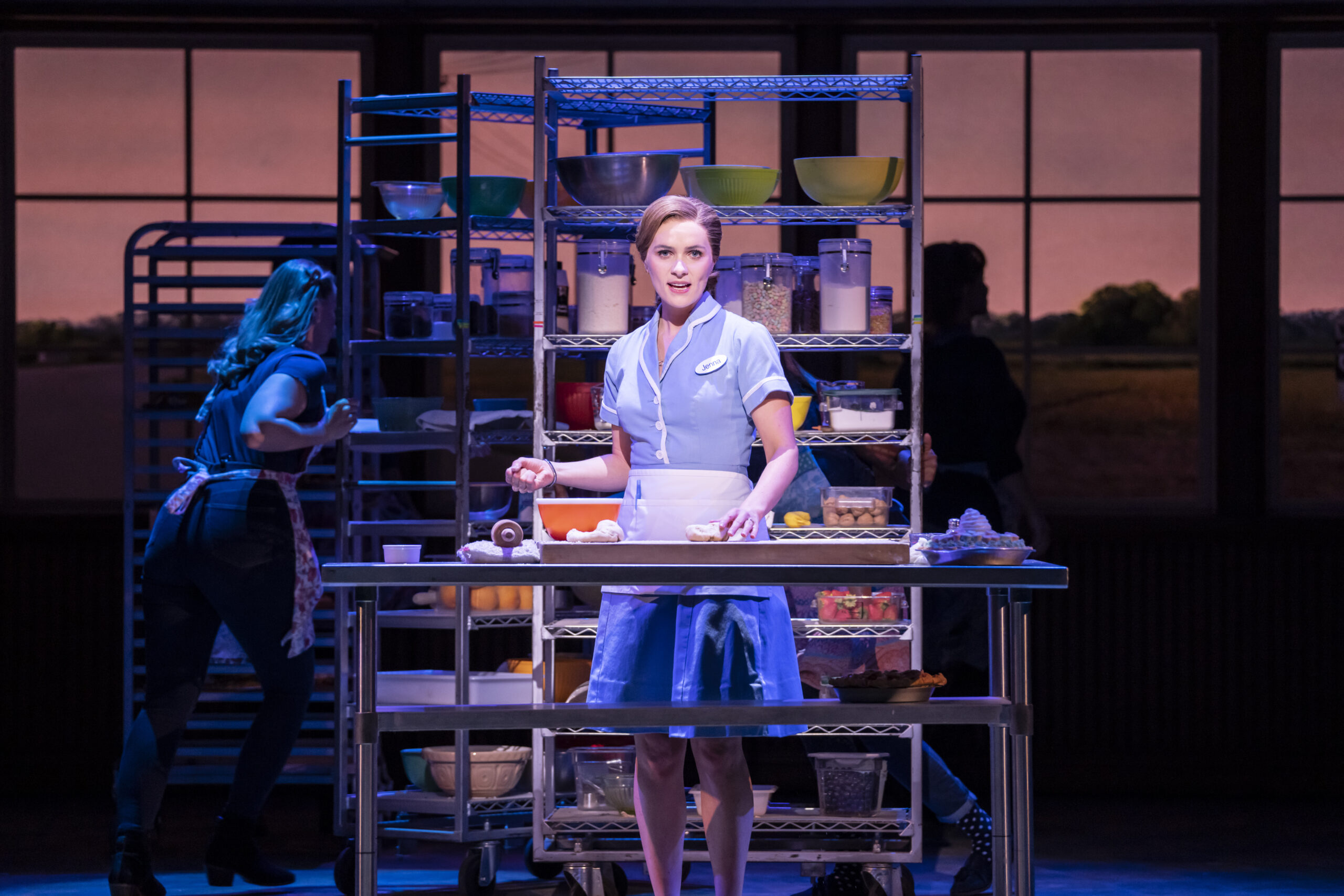 The cast is flawless, performing in refined southern accents. Chelsea Halfpenny as Jenna, is the beating heart of this show, leading with an outstanding performance and strong vocals. Busted's Matt Jay-Willis brings unique comedic energy as Dr Pomatter and sparks special chemistry with Halfpenny.
Becky and Dawn, played by Wendy Mae Brown and Evelyn Hoskins respectively, create excellent supporting characters with both having excellent comedic timing. Equally, George Crawford's eccentric portrayal of Ogie, Dawn's love interest, brought laughs and shined on stage. Every member of the energetic ensemble make the show a recipe for success. Particularly, the show's ending lands really well, with everyone leaving the theatre full of delight.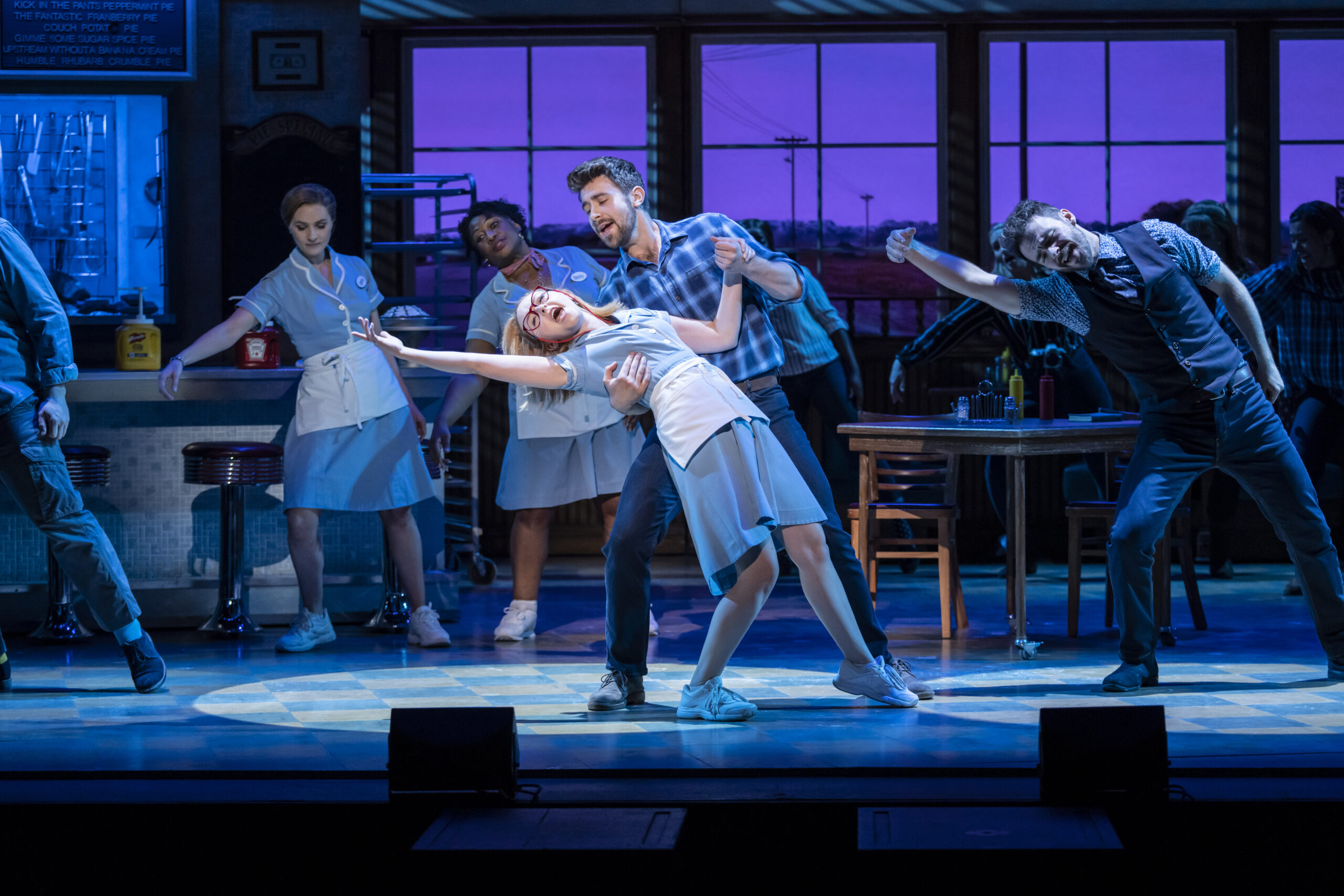 The set is simplistic but versatile, allowing for smooth scene transitions similar to Mamma Mia. Although the show deals with a sensitive underlying subject, there were plenty of laugh-out-loud moments. The first act slightly lacks pacing but this problem is solved by the second act, where humour and exceptional songs are more prominent. The show has an excellent book by Jessie Nelson, with brilliant music and lyrics by Sara Bareilles. Lorin Latarro choreographs with slick and stylish movements, while Diane Paulus is at the helm as director. 
Don't miss this treat of a musical with comedy, romance, friendship and love at its heart. Waitress is a loveable musical with infectious energy, and distinctive songs performed by an outstanding cast.
Waitress is on at the Birmingham Hippodrome until Saturday 21st May – BOOK HERE!
The show is currently on tour around the UK, click here to see when Waitress arrives in a theatre near you.