BST Hyde Park 2022 Full Line-up – Elton John, Adele, Duran Duran
BST Hyde Park 2022 Full Line-up – Elton John, Adele, Duran Duran & more take to the Great Oak Stage this year
This year's BST Hyde Park is set to be the best yet, with some of the world's biggest music stars taking to the stage this June. Here are all the artists performing at BST Hyde Park 2022…
Elton John: 25th June
The legend himself, Elton John will kick of this year's festivities as one of BST's biggest ever headliners. One of the most influential and iconic performers of all time, Elton John will be performing at BST as part of his farewell tour – Goodbye Yellow Brick Road. After 50 years of touring around the globe, he'll pay Hyde Park a visit for what promises to be a spectacular show. The Rocketman will perform on one day only, Friday 24th June 2022.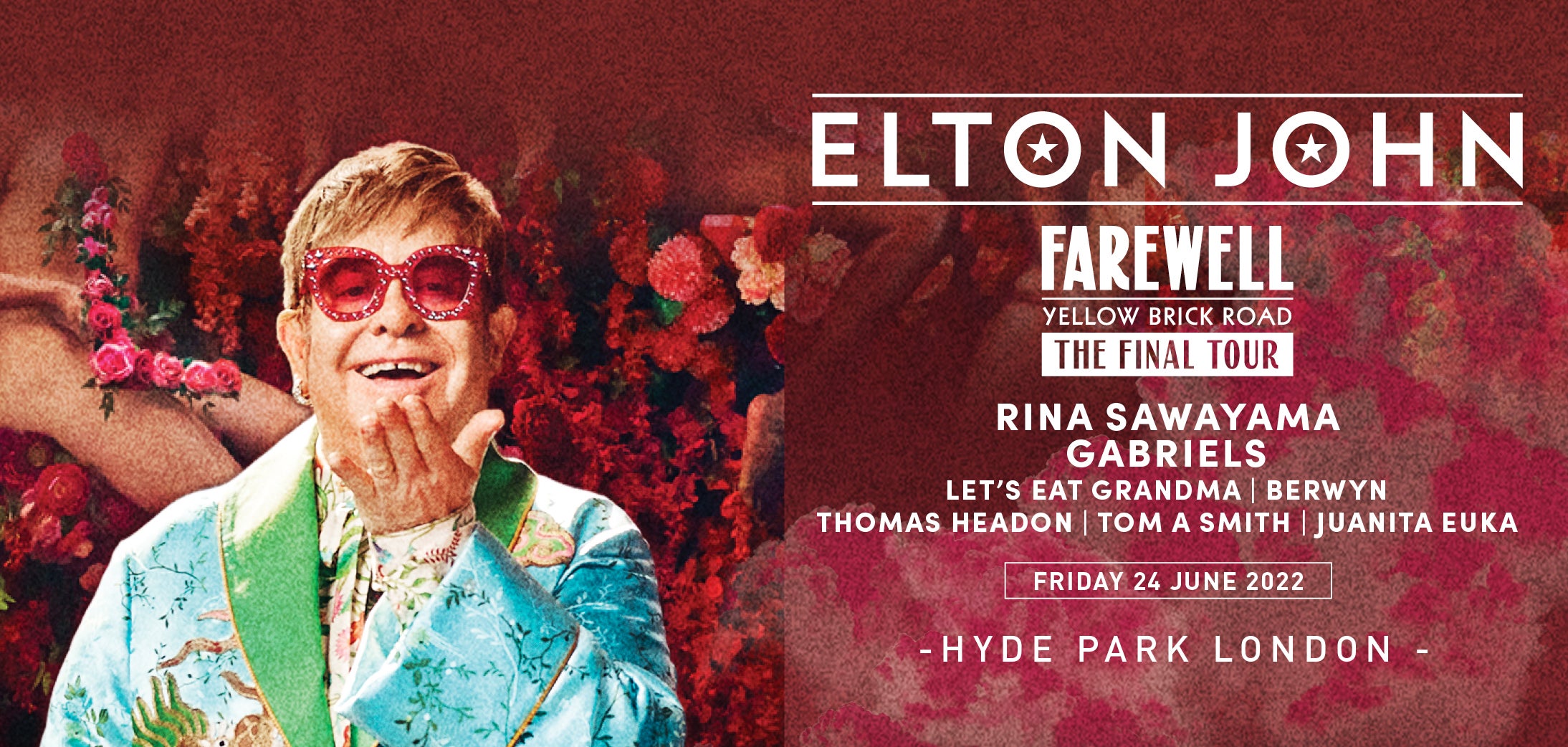 In the UK, he has scored 7 No. 1 Albums and 7 No.1 Singles. Elton is one of the top-selling solo artists of all time, with 1 diamond, 40 multi-platinum, and 23 gold albums, he's sold more than 300 million records worldwide.
It's no surprise that tickets have sold out for this special performance. John will be supported by Rina Sawayama, Gabriels, Let's Eat Grandma, Berwyn, Thomas Headon, Tom A Smith and Juanita Euka.
The Rolling Stones: 25th June & 3rd July
The Rolling Stones will be headlining two shows at Hyde Park this year, on Saturday 25th June and Sunday 3rd July. These performances will mark 60 years on from their first ever show at the Marquee Club in London. Tickets are still available, click here.
Mick Jagger, Keith Richards and Ronnie Wood all return to the Great Oak Stage this summer, with Steve Jordan on the drums.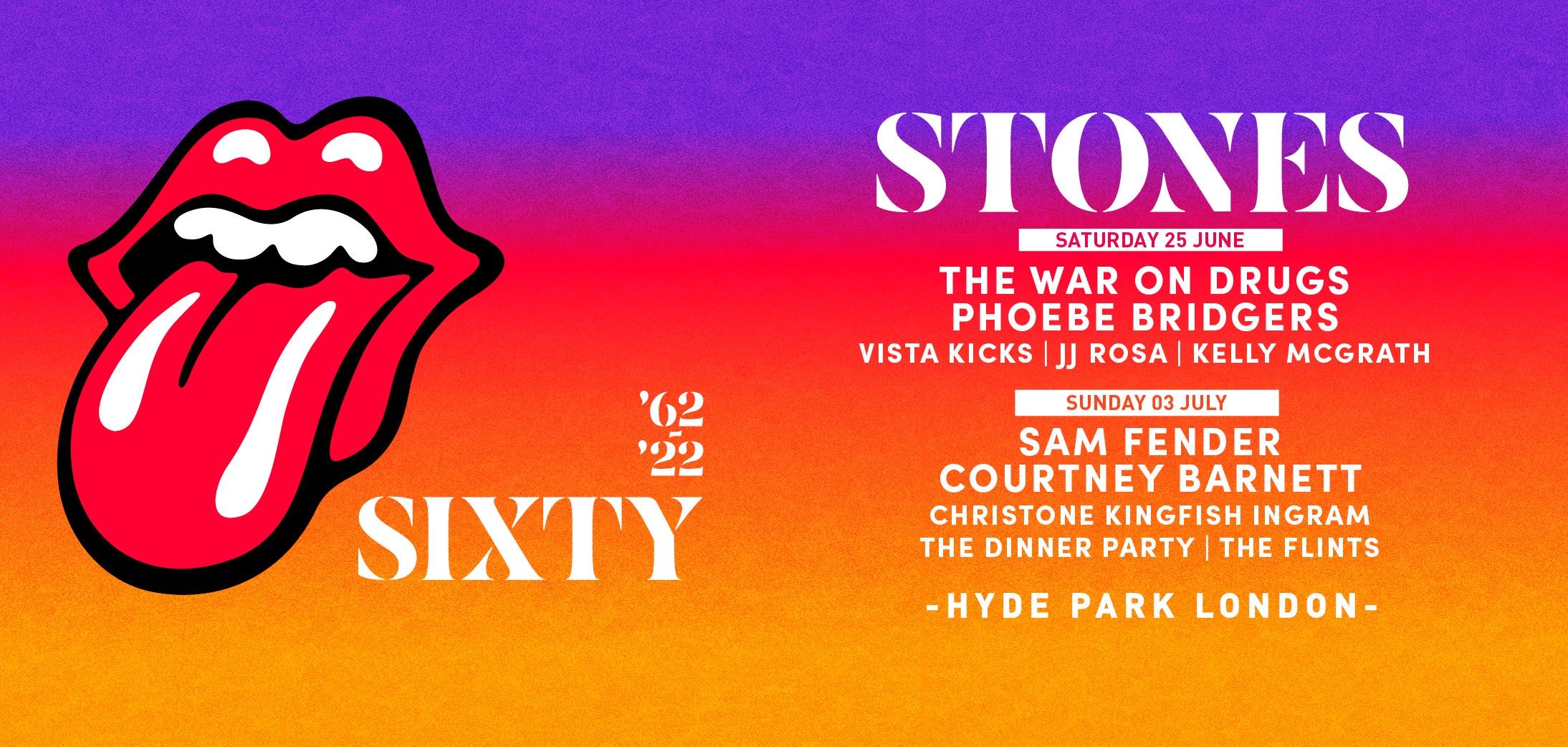 Get ready for a set list packed full of classics like 'Start Me Up', 'Paint It Black' and 'Can't Get No Satisfaction'. Expect a phenomenal show with high production value – as always. On Saturday 25th June, they will be supported by The War On Drugs. The Grammy Award winning Rock group will make their BST Hyde Park debut for this one-of-a-kind show.
Also joining the Stones on the 25th June is Phoebe Bridgers, best known for her heartbreakingly stunning songs. Her most recent album release Punisher secured her 4 Grammy nominations, and has collaborated with icons like Taylor Swift and The 1975. After selling out 4 nights at Brixton O2 Academy, BST Hyde Park is only place to see her perform in London this Summer. Saturday's line-up will also feature returning Californian rockers Vista Kicks, multi-instrumentalist JJ Rosa and Country music star, Kelly McGrath.
Sunday 3rd July will see rising star, Sam Fender, take to the stage. Fender has made his name as one of the UK's most talented performers in recent years. A 2x BRIT Award winner, both of Fender's albums, including Seventeen Going Under, have debuted at Number 1 in the UK.
Also joining Sunday's line-up is lyricist and guitarist, Courtney Barnett. The Grammy and BRIT nominated Barnett has established herself as one of Australia's most successful musical acts. American blues performer, Christone "Kingfish" Ingram, will also perform. After the release of his 2019 GRAMMY-nominated debut album, Kingfish quickly became a huge talent. Completing Sunday's line-up is The Dinner Party and The Flints.
Eagles: 26th June
Eagles will close the first weekend at BST Hyde Park, on Sunday 26th June 2022. As one of the biggest American rock band to rising to fame in the 1970s, the Eagles have maintained a huge force in the genre of Rock, with a loyal fanbase.
The group has sold over 200 million records globally, with five No.1 singles and six No.1 albums. Their six Grammy Awards and five American Music Awards have made them music icons, inducted into the Rock and Roll Hall of Fame in 1998. After 50 years of smash hits and incredible live shows, BST Hyde Park will be the ultimate celebration of the Eagles.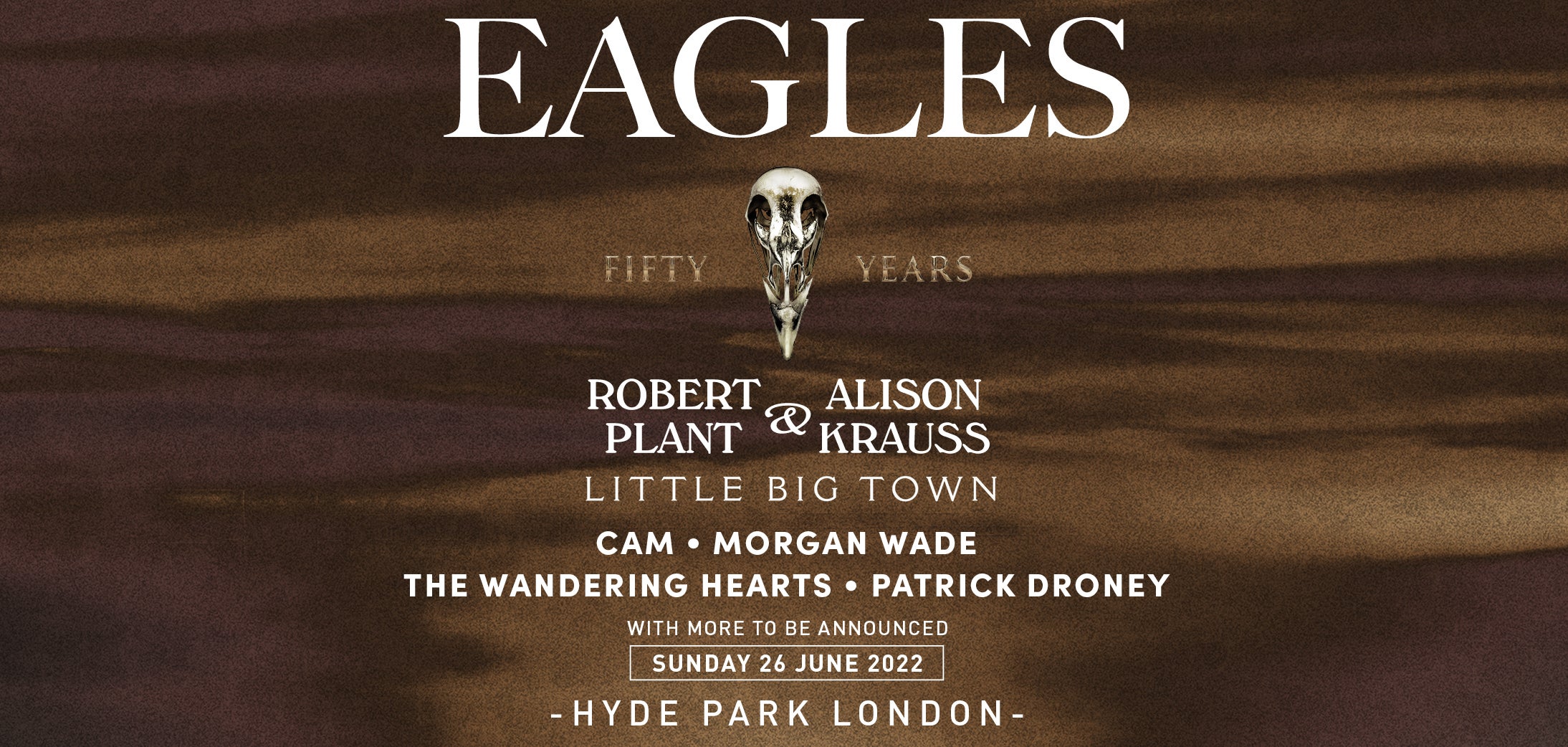 Another rock legend, Robert Plant, and 27-time Grammy-winner, Alison Krauss, will also be joining this unique line-up on the 26th June. The pair first collaborated almost 15 years ago when they released Raising Sand, a highly acclaimed album, which won six Grammy Awards.
Little Big Town will also support the Eagles as part of their UK tour dates. Fantastic artists including Cam, Morgan Wade, Patrick Droney, and The Wandering Hearts will also be performing in this rock-fuelled set.
Adele: 1st & 2nd July
Perhaps the most-anticipated artist to grace the stage is Adele! Following the release of her comeback album in November, Adele will perform on two dates at London's Hyde Park this July. These will be her first UK live performances since 2017. Adele is one of the UK's biggest selling solo artists, rising to fame in the late 2000s and throughout the 2010s.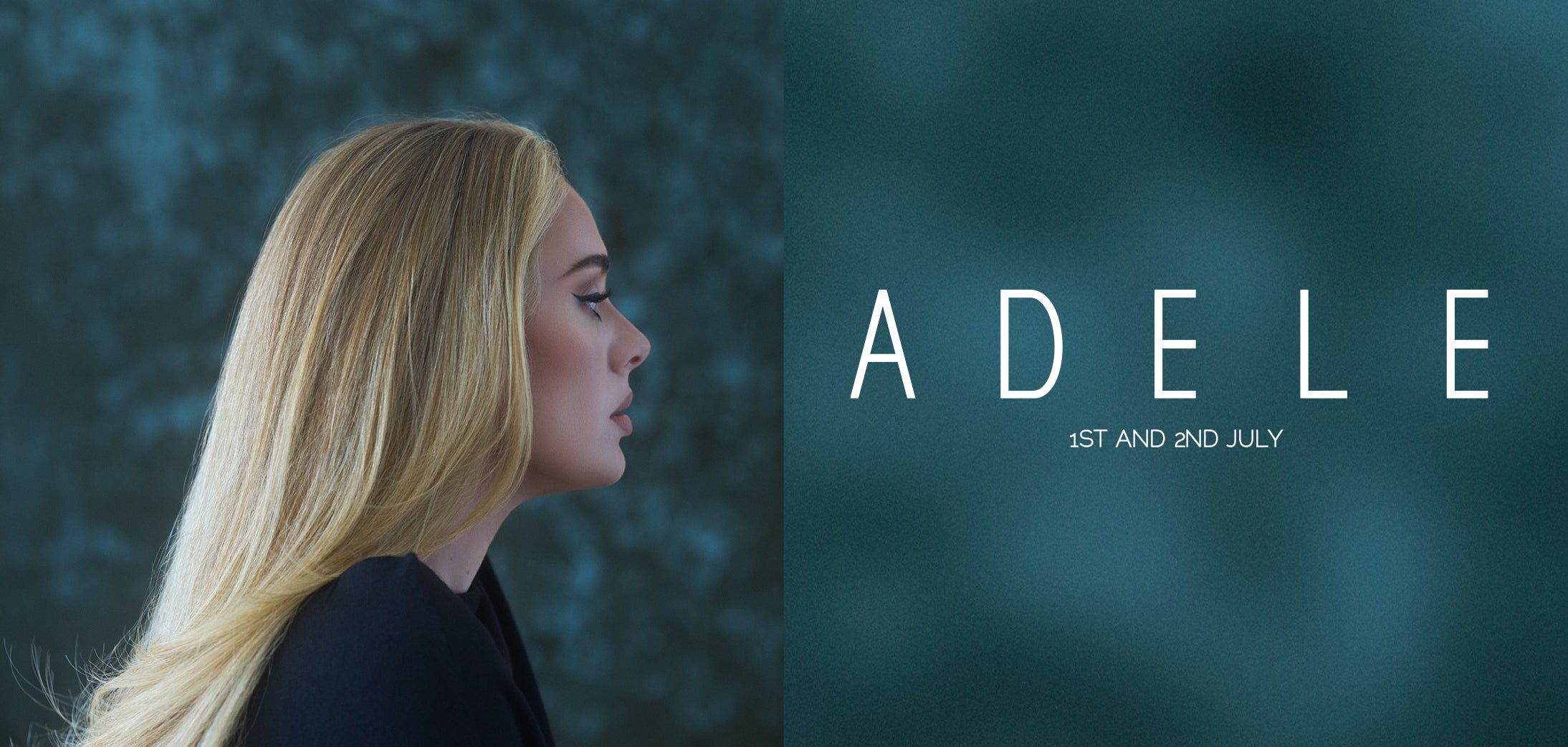 Demand for these shows was higher than ever, with both shows completely sold out. Expect songs from her latest album and hits 'Set Fire to the Rain', 'Hello' and 'Rolling in the Deep'. This a show not to be missed!
Pearl Jam: 8th & 9th July
Pearl Jam will be joining BST Hyde Park for not one but two massive shows this July.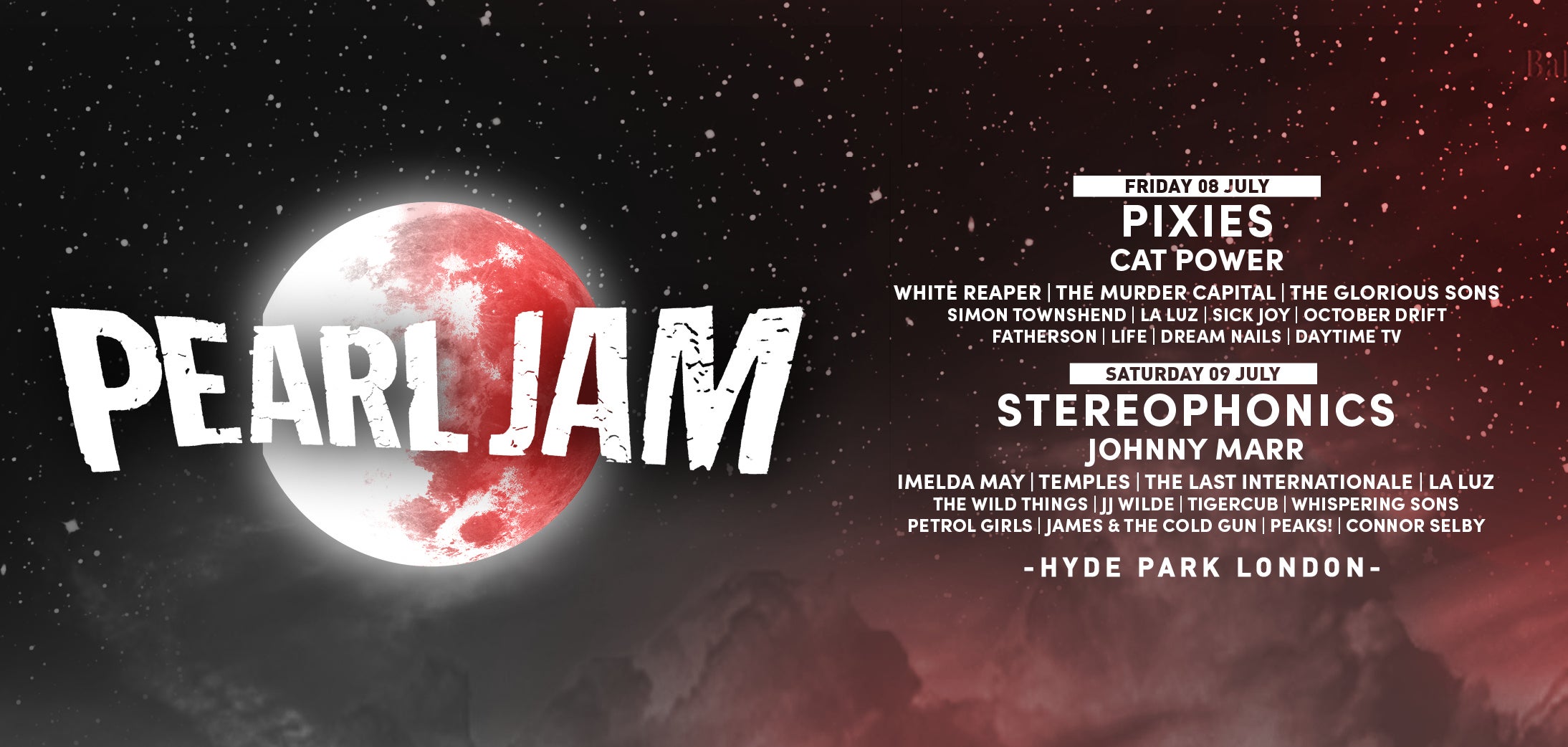 Formed in 1990, Pearl Jam were leaders in the alternative rock movement. Led by Eddie Vedder, their breakout debut album Ten, had a lasting impact on the industry. They've inspired future generations of talent, selling 85 million albums worldwide. They were also inducted into the Rock & Roll Hall of Fame in 2017, which was their first year of eligibility.
Accompanied with stellar supporting acts, including Pixies and Stereophonics – get ready for two very memorable shows at Hyde Park this year.
Duran Duran: 10th July
One of the UK's biggest groups, who rose to fame in the 80s, will be closing this year's BST Hyde Park. Duran Duran have conquered the world, with over 100 million records sold globally. They're one of the most successful and ground-breaking bands, a group that are still producing new music and always moving with the times. Tickets are still available – BOOK HERE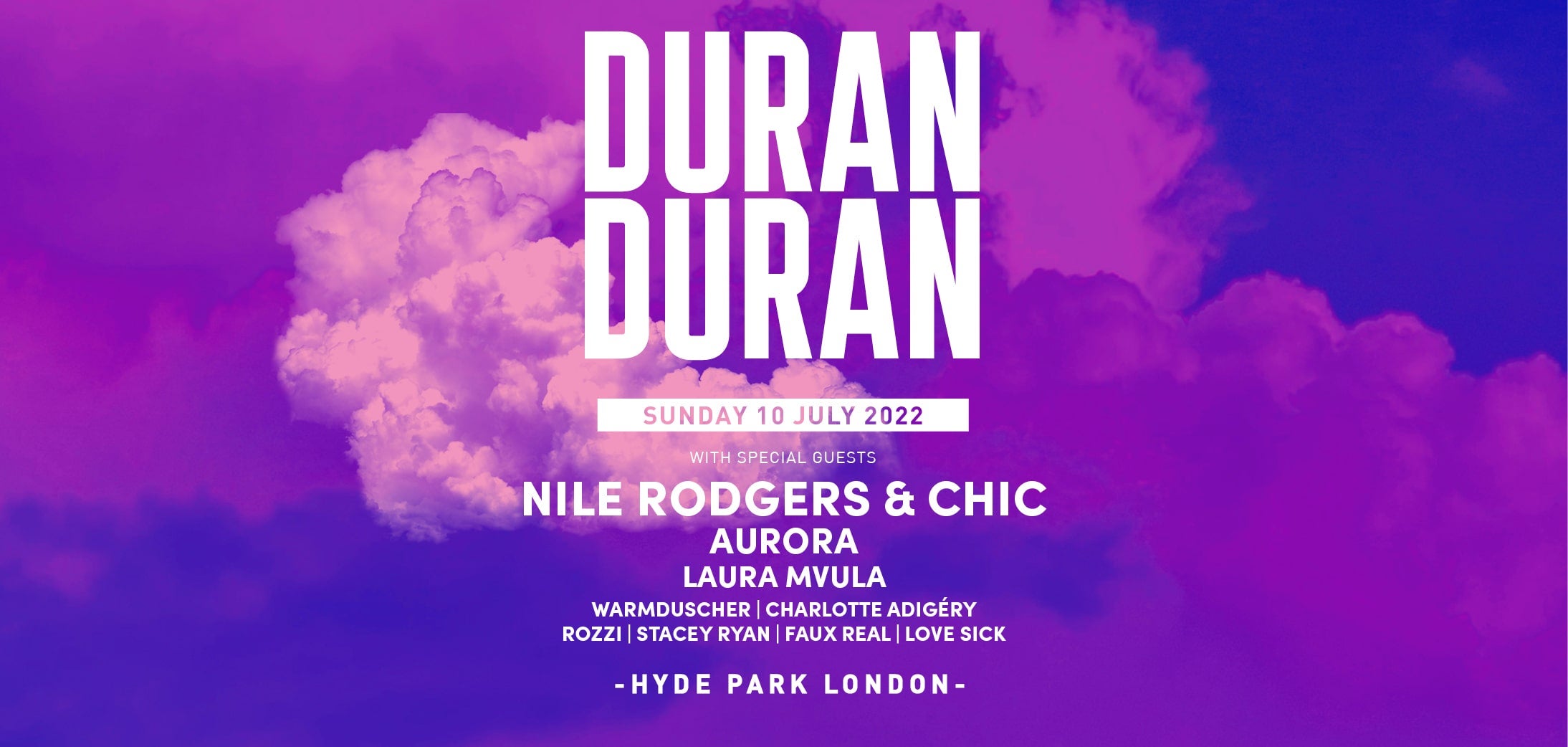 Frontman Simon Le Bon, keyboardist Nick Rhodes, bassist John Taylor and drummer Roger Taylor will all rock the stage on the 10th July. Joining Duran Duran are music legends Nile Rodgers & CHIC – long-time collaborators and disco music icons. Nile Rodgers will bring CHIC back to Hyde Park for the first time in 6 years. Rogers is a true pioneer in music, a multiple Grammy-winning composer, producer and guitarist, whose worked with stars from David Bowie to Dua Lipa.
Aurora and Laura Mvula will be joining the legends for this Sunday line-up, put together by Duran Duran themselves. Warmduscher, Lyra, Charlotte Adigery, Rozzi, Stacey Ryan, Faux Real, and Love Sick will also feature.
BST Hyde Park 2022 kicks off with Elton John on the 24th June, you don't want to miss it. Click here more info about the 3 weekends of music!