We Will Rock You Birmingham Hippodrome Review
We Will Rock You Birmingham Hippodrome Review
'An Electric Rock & Roll Delight'
 ★★★★★ 
We Will Rock You is bringing Rock & Roll to the Birmingham Hippodrome this July. The show is currently touring around the UK to celebrate the musical's 20th Anniversary. Created by Queen & Ben Elton, this musical uses the British Rock band's iconic tracks to tell a story set in the future.
We Will Rock You focuses on a future where musical instruments are extinct. A group of rock rebels, the Bohemians, fight against the dictating Globalsoft corporation and its boss – the Killer Queen. The Bohemians fight for freedom from Globalsoft and the rebirth of music, especially rock. Scaramouche and Galileo, two young outsiders, soon join the freedom fighters on a journey to bring back Rock & Roll with their unique musical gifts.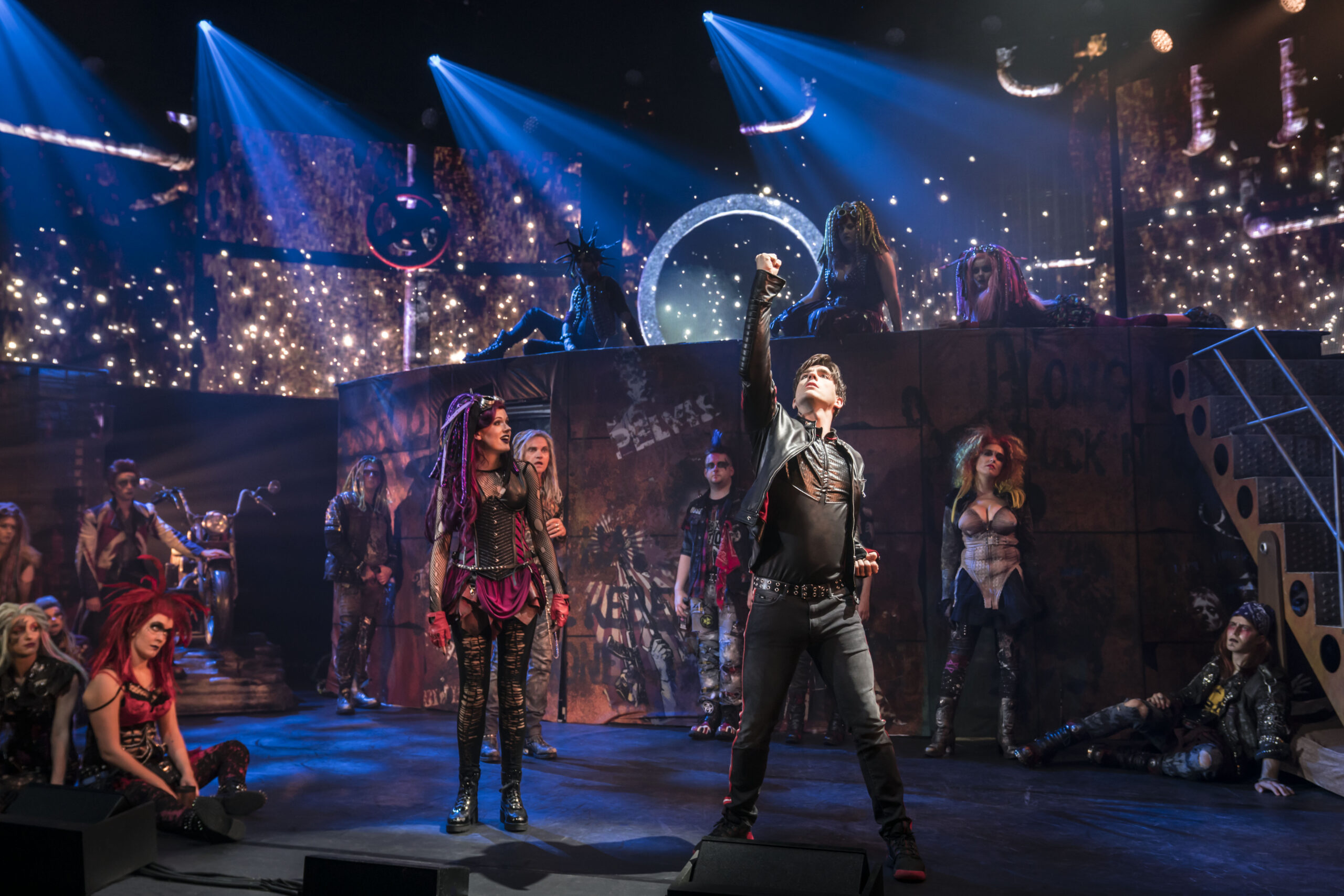 Ian McIntosh, as Galileo, leads a phenomenal cast of talented performers opposite Elena Skye's Scaramouche. The pair have electric chemistry as love interests, with both also having sensational voices. McIntosh truly embodies a rockstar-like character, similar to Freddie Mercury's showmanship. Jennifer O'Leary, as Killer Queen, enchants the audience with her stunning voice and villainous presence.
Khashoggi, played by Adam Strong, gives a perfectly menacing performance as Killer Queen's henchman. Michael McKell plays a humourous Cliff who brings a charismatic performance, that gets plenty of laughs too. Pitch-perfect Martina Ciabatti Mennell and Edward Leigh (covering for David Michael Johnson) play the role of Meat and Brit respectively. The Bohemian duo enhance the rock and roll factor excellently, with powerful vocal performances. Ciabatti Mennell's performance of Not One But You was a true highlight that had a unique emotional impact. The main cast are joined by an energetic ensemble that brings Ben Elton's directorial vision to life in an entertaining fashion.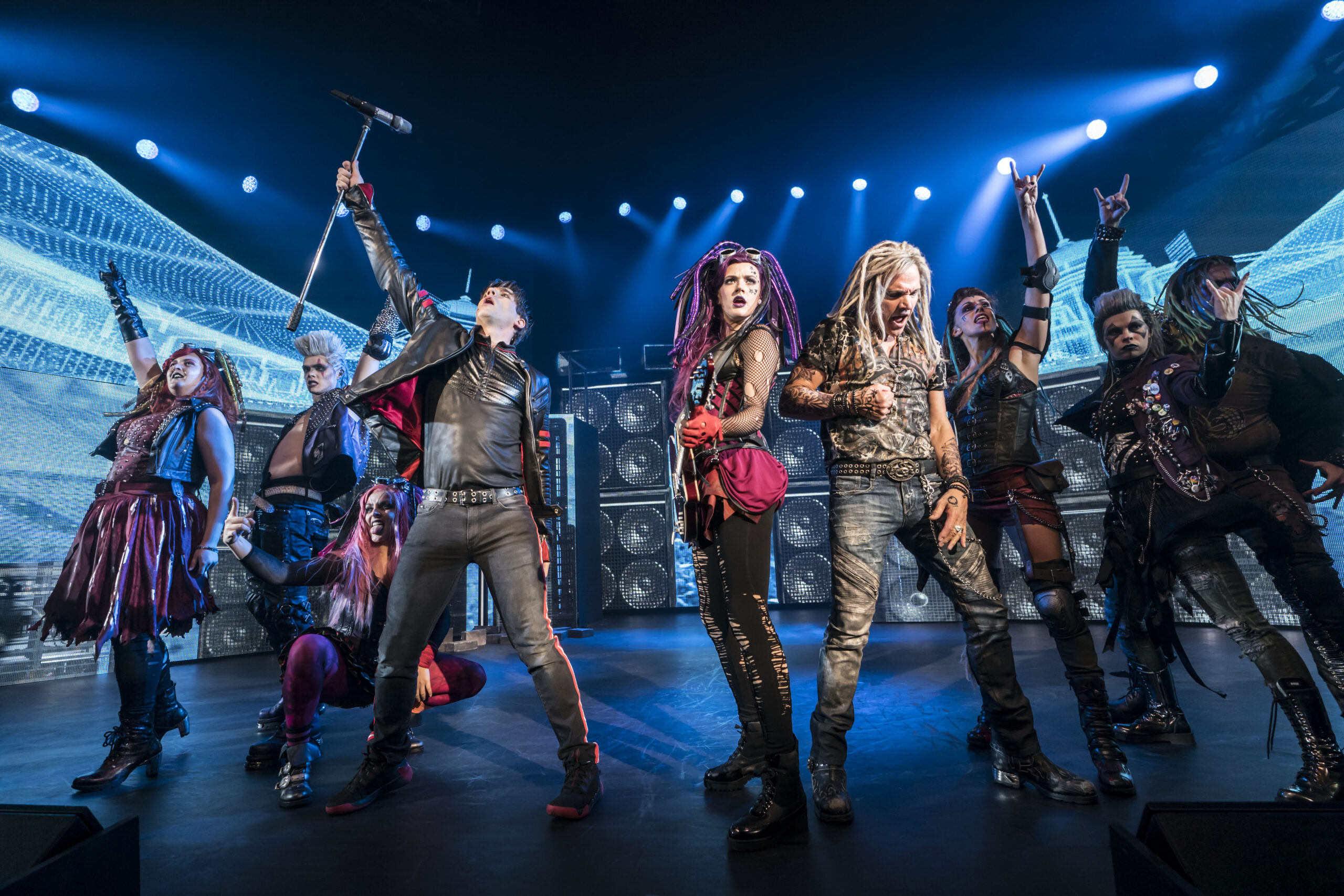 This production captures the essence and spectacle of Queen's live performances with spectacular sound, lighting and visuals. The live band played Queen's tracks to perfection, bringing the atmosphere of a rock concert. The set design transports you into this futuristic story, capturing a run-down planet Earth. Some of the animations on the set's screen seemed slightly outdated, but that did take anything away from the exceptional performances.
Since 2002 over 15 million theatregoers in 17 countries have been taken aback by this thrilling production, based on the songs of Queen. Ben Elton (The Young Ones, Blackadder) pens the script for this witty musical. Elton perfectly slots more than 24 of Queen's biggest hits including We Are The Champions, Radio Ga Ga, Don't Stop Me Now, I Want To Break Free, Under Pressure, Another One Bites The Dust and of course, We Will Rock You. Queen's Brian May and Roger Taylor act as music supervisors for this show, making this musical a faithful tribute to the iconic British Band.
Don't miss We Will Rock You at the Birmingham Hippodrome for an extended run until the 30th of July. Click here to Book Now. You're in for a night of spectacle, Rock & Roll and comedy.
Click here to see when We Will Rock You arrives in a theatre near you.