The Play That Goes Wrong Review | Birmingham Hippodrome
The Play That Goes Wrong Review | Birmingham Hippodrome
'Hilariously Choreographed Chaos'
★★★★
Until 30th Oct 2021
Mischief Comedy's The Play That Goes Wrong is back on tour and currently at the Birmingham Hippodrome, delighting audiences. This comic masterpiece debuted back in 2014 on the West End and has been leaving audiences in stitches ever since. The Play That Goes Wrong is on until Saturday 30th October 2021 at the Birmingham Hippodrome.
Picture this, the Cornley Polytechnic Drama Society is set to present a Murder mystery play – 'The Murder at Haversham Manor'. However, things don't go as planned and chaos ensues as the cast and director try to carry on as normal.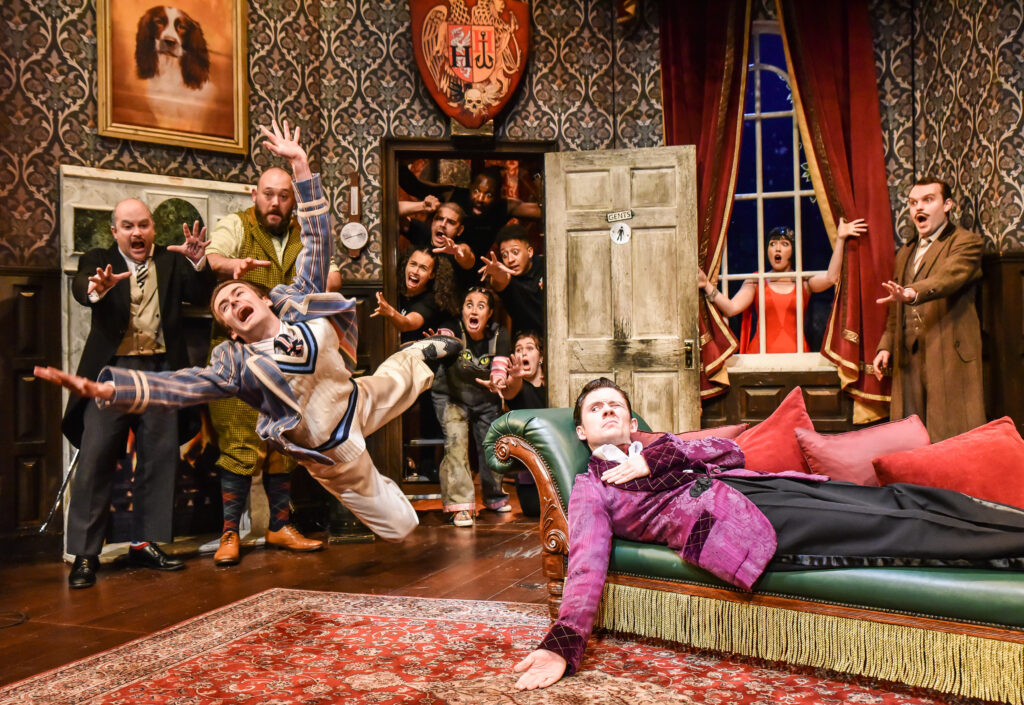 From pieces of set falling to doors not opening and cast members getting 'injured', so many things catch you off guard in a comedic fashion. Before the show officially starts, you're already chuckling thanks to the antics of the stage manager, Trevor, and the stage crew. Trevor, who loses his Duran Duran CD before the show, is played excellently by Gabriel Paul.
The adaptability of the set design is particularly impressive, especially when accompanied by precise choreography for numerous stunts. Credit to Mark Bell and Sean Turner for directing this play with excellence and humour. The comic timing of the cast is at the heart of this show. 
Tom Babbage, as Max, is one of the stand-outs in the cast, portraying two characters effortlessly and hilariously. Tom Bulpett as Chris Bean, the Director, is the person who tries to keep everything on track. Bulpett gives a true highlight when he addresses the laughing audience and breaks down following a series of disasters. April Hughes as Sandra and Laura Kirman as Annie (understudied by Katie Hitchcock) end up fighting each other for a role in the play and amongst all the other chaos, it's perfectly written.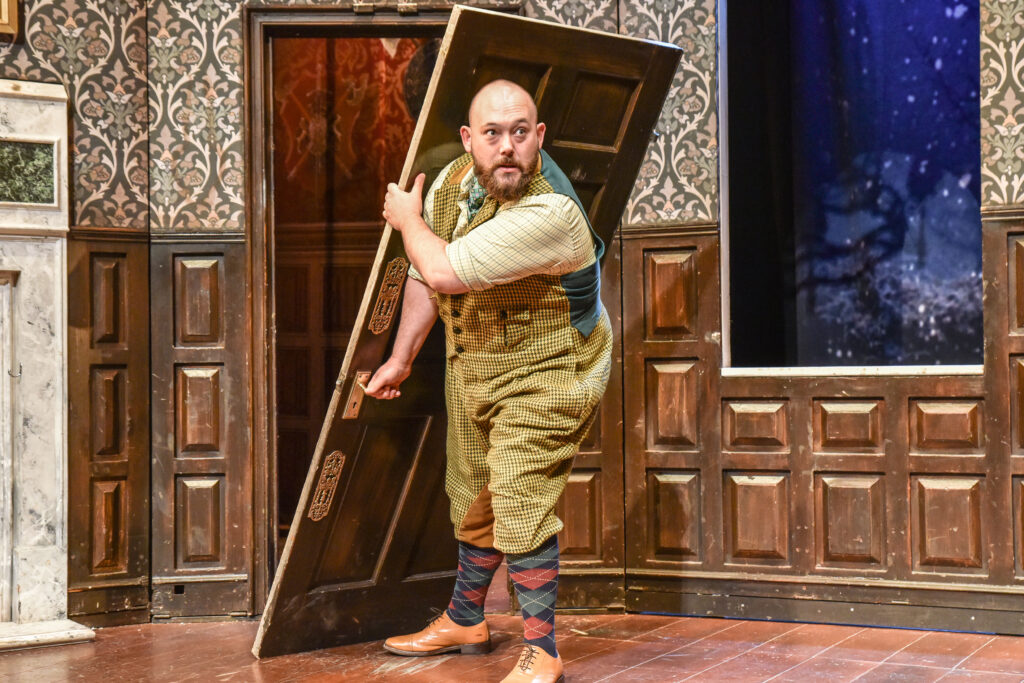 Edward Howells brings plenty of laughs as Dennis, an actor who can't necessarily remember his lines all that well, leading to humorous mispronunciations. Leonard Cook, as Robert, does his best to continue with his lines even if they don't fit with what actually happens on stage. Jonathan, played by Sean Carey, tries his best to do a good job as mishaps take place, when he comes on stage at the wrong time it's pure brilliance.
This is a well-rehearsed show written with genius, that you have to go and see for yourself. You don't want to miss this comedy event, I haven't laughed this much in a long time.
Book your tickets for The Play That Goes Wrong at the Birmingham Hippodrome HERE. On until Saturday 30th October!
Book tickets for The Play That Goes Wrong coming to a theatre near you HERE. 
Coming to the Birmingham Hippodrome:
Blood Brothers: Tue 2 Nov – Sat 13 Nov
Goldilocks and the Three Bears: Sat 18 Dec – Sun 30 Jan 2022