Bugsy Malone Birmingham Rep Review
Bugsy Malone Birmingham Rep Review
'A Charming, Slick Revival'
 ★★★★★
Bugsy Malone is a British classic, iconic in the way a cast of children musically spoofed classic gangsta movies, substituting guns for whipped cream. Directed by Alan Parker & with Music by Paul Williams, the 1976 film is beloved by many, which means bringing the musical back to the stage is no easy task. However, this production from the Birmingham Rep, Theatre Royal Bath Productions and Kenny Wax revives this musical comedy perfectly.
For the very first time, the Lyric Hammersmith Theatre production is on tour around the UK! It's currently at the Birmingham Rep Theatre until 14th August. Click here to book tickets!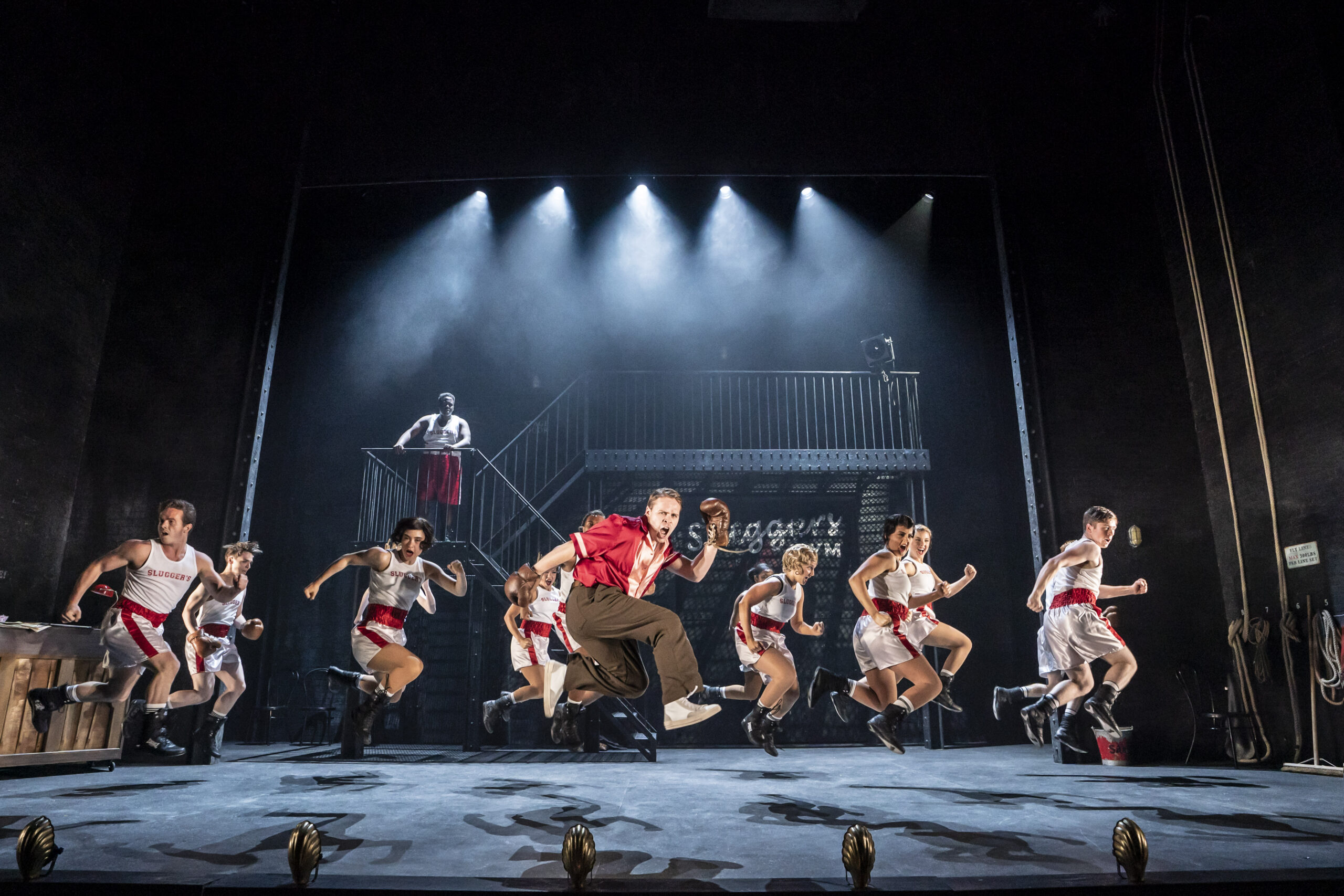 This revival is bursting with life and razmatazz, thanks in part to the exquisite lighting, authentic set design and excellent costuming. Its energetic young cast takes centre stage and truly delights audiences. Directed by Sean Holmes, it's a theatrical experience with perfect staging, pacing, and a good mix of comedy. The choreography from Drew McOnie brings the best out of this cast, with truly showstopping dance routines.
Set in the Prohibition era in New York, the story follows a city full of mobsters and showgirls. Rival gang bosses Fat Sam and Dandy Dan are at war. Dandy Dan's gang have recently gained the advantage after getting hold of "splurge" guns. This leaves Fat Sam and his gang in hot water as the rivalry continues. Enter Bugsy Malone, a penniless nice guy, who wants to spend time with his new love, Blousey, but the seductive singer Tallulah is always getting in the way. When Bugsy starts to help Fat Sam, can he still have time for Blousey and her dreams of being a movie star?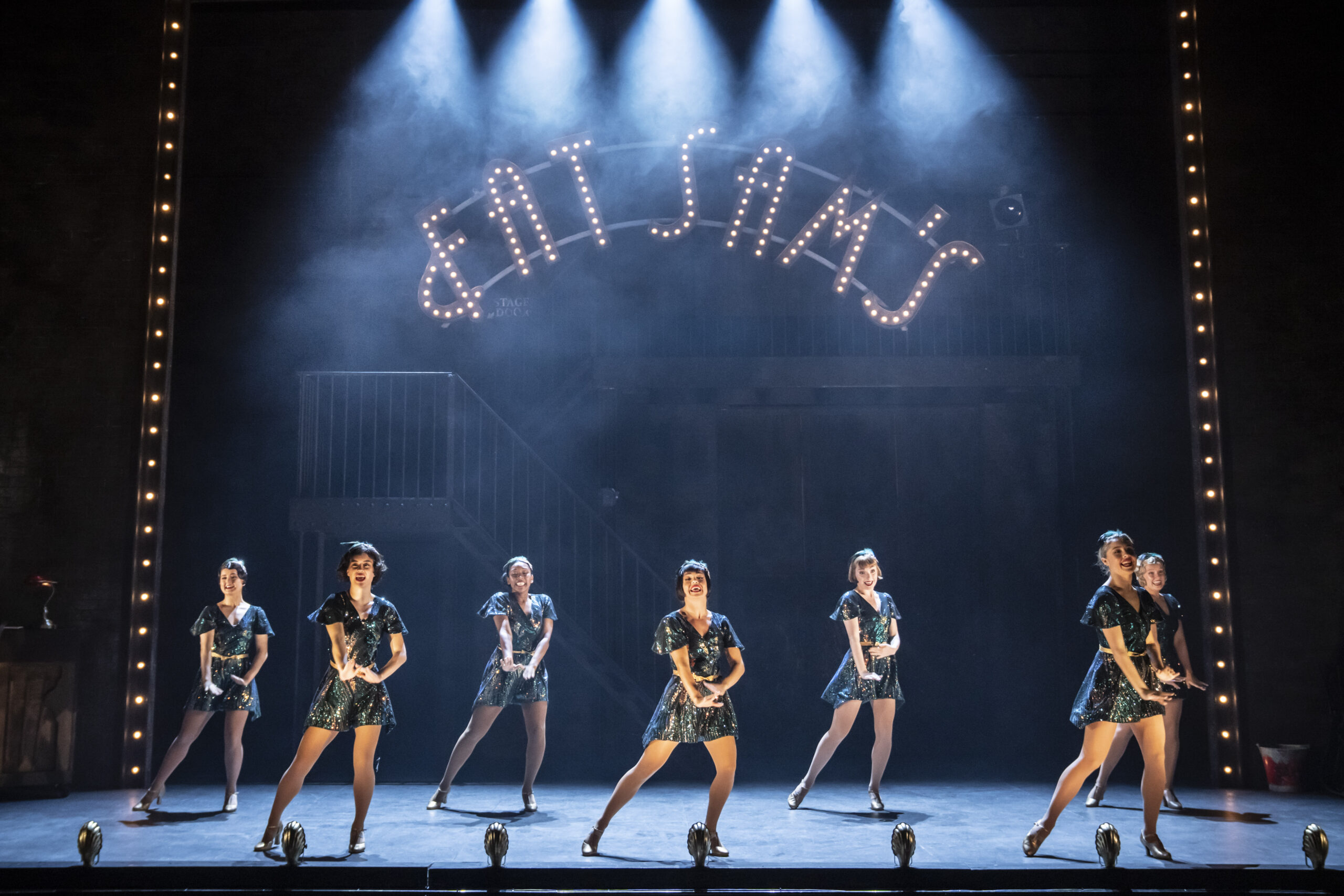 Gabriel Payne as the title character delivered a likeable and confident performance. Taking the main vocals in Down And Out, Payne is a sensational lead, definitely a star in the making. Mia Lakha is an excellent Blousely Brown, Bugsy's love interest and wannabe Hollywood star. Mia's voice is sensational, and her rendition of Ordinary Fool was met with rapturous applause.
Albie Snelson, playing Fat Sam, gave a comical performance throughout, having great chemistry with his gang and Knuckles – played brilliantly by Marcus Billany. Jasmine Sakyiama's charisma is infectious as Tallulah, another phenomenal voice talent on stage. Desmond Cole as Dandy Dan gave a suave performance as the notorious gang leader. Aidan Oti as Fizzy charmed the audience with his refined interpretation of the character. Tomorrow was a great moment in the show, complete with stunning choreography.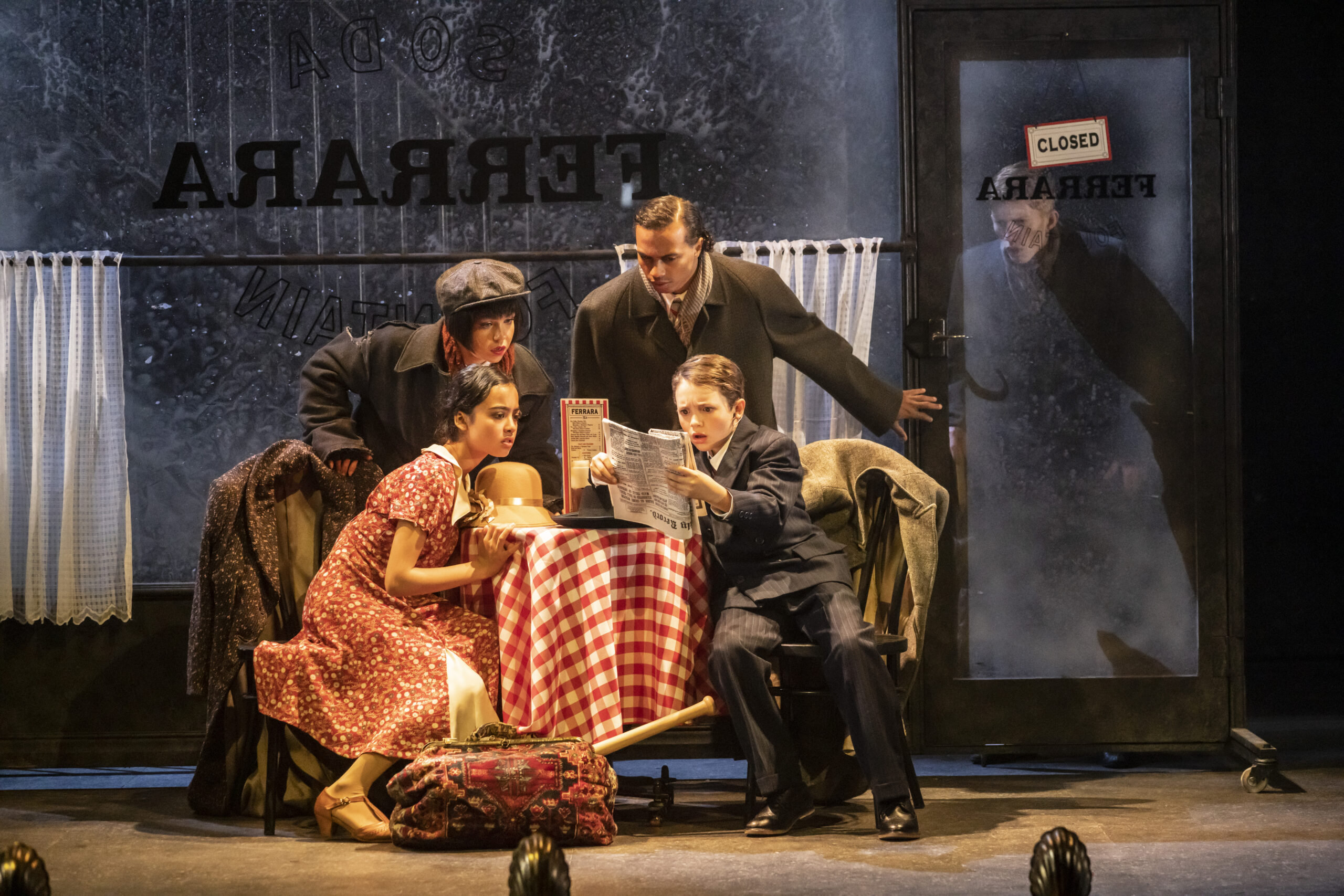 The show's older ensemble are outstanding, with numerous quick changes and intricate dance sequences – their stamina and performing skills are impressive. The numbers Bad Guys and So You Wanna Be A Boxer are show highlights which see the older ensemble shine on stage. The carefully choreographed fight sequences are visually captivating with the complimenting lighting design, from Phillip Gladwell. Of course, there's plenty of splurge and custard pies in this crowd-pleasing hit that stays true to its source material.
Run Time: Approx. 2 Hours including an interval. This show has an alternating young cast.
You're in for a spectacular, action-packed and fast-paced musical comedy that's great for the whole family. Bugsy Malone is at the Birmingham Rep until 14th August – click here to book now!
Click here to see when Bugsy Malone arrives in a theatre near you.