Xbox & Bethesda Showcase 2021: What To Expect
Xbox & Bethesda Showcase 2021: What to Expect
Xbox has confirmed that their showcase will be taking place on the 13th of June, as part of E3. Microsoft and Bethesda will deliver a 90-minute showcase that promises "games, games, games" with World Premieres and new titles for Game Pass. The teaser image (above) suggests Halo Infinite and Starfield could play a big role during the upcoming showcase, along with other new titles. 
Bethesda
Elder Scrolls, Starfield, Indiana Jones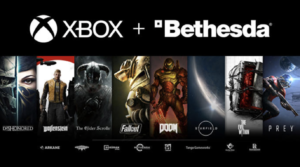 Last year, in a huge acquisition, Microsoft announced it will acquire ZeniMax Media, the parent company of Bethesda, id Software, Arkane Studios, MachineGames, Tango Gameworks and more, for $7.5 billion. The list of game franchises now part of the Xbox family includes The Elder Scrolls, Fallout, Doom and much more. Shortly after the acquisition, numerous Bethesda games were added to Game Pass, increasing the service's offerings.
The showcase should clear up Xbox and Bethesda's partnership plans for the future, and the status of anticipated Bethesda titles. One of these titles is Starfield, which was announced back in 2018 as a next-generation, first-person Sci-Fi game. It's possible a release date may be revealed but the release is not expected to released till late 2022. The newly announced Indiana Jones game, in partnership with Lucasfilm Games, certainly sounds intriguing. However, very few details have been announced about this title, so maybe we could hear a little more at the upcoming showcase. 
What everyone is waiting for is the long-awaited Elder Scrolls VI, the next official instalment into the Elder Scrolls franchise. The upcoming RPG will be the first Elder Scrolls game to release ever since 2011's Skyrim (excluding Elder Scrolls Online). Sadly, it's likely that this title won't release for another few years, sometime after Starfield.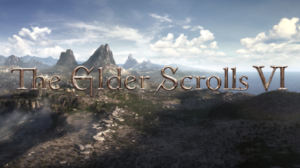 Halo Infinite
It is very likely that we will finally get a firm release date for Halo Infinite after the game was delayed last year due to the pandemic. the delay meant the game wasn't launched alongside the Series X, as long expected. It was clear from last year's showcase that Infinite wasn't finished and unready for release (it was certainly noticed by fans on Twitter). It is scheduled to release in the Fall of this year, which could be anywhere from September to late November. Hopefully the next instalment in the Halo franchise won't be pushed back even further to early 2022.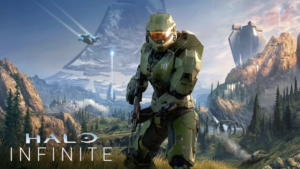 Microsoft has promised that Xbox Series X players will enjoy an optimised version of the game, with up to 4k resolution at 60FPS in the campaign with greatly reduced load times, creating seamless gameplay.
In addition to Halo, I'm sure Xbox Games Studios have a number of unannounced titles scheduled for release on Game Pass. So, expect plenty of announcements at Microsoft's showcase on June 13th, 6 PM BST, 12 PM ET & 10 PM PT. Watch Live on YouTube.