REVIEW: My Fair Lady – Birmingham Hippodrome
REVIEW: My Fair Lady – Birmingham Hippodrome
'A Glorious & Sensational Revival'
★★★★★
Following its critically acclaimed West End run, the Lincoln Center Theater's award-winning production of My Fair Lady is now on a UK tour! This triumphant musical is currently lighting up the Birmingham Hippodrome stage until Sunday 19th March – book here!
Lerner & Loewe's iconic musical follows Eliza Doolittle, a Cockney flower girl who under the direction of professor Henry Higgins, a phonetician, takes speech lessons so that she can pass as a lady. Despite his cynical nature, Higgins develops an attachment to Eliza as he and Colonel Pickering attempt to make her a 'lady' and socialise with the upper class. This glorious revival features classic songs like I Could Have Danced All Night, Get Me to the Church on Time and Wouldn't It Be Loverly.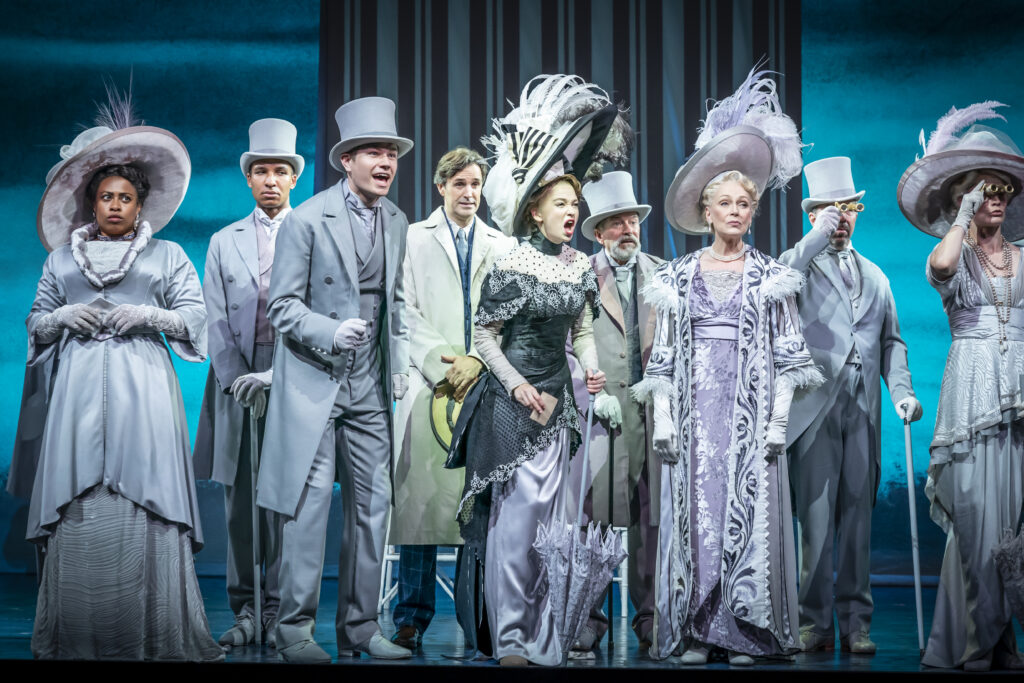 Michael D. Xavier stars as Henry Higgins, leading with a refined and comical performance that expertly captures the cynism and humour of the character. Rebekah Lowings (covering for Charlotte Kennedy) played Eliza flawlessly with stunning vocals and excellent depth. John Middleton as Colonel Pickering also delivers a perfect performance, along with Lesley Garratt as Mrs Pearce. There is a unique and enjoyable chemistry between these four characters which is a joy to watch unfold on stage.
EastEnders' Adam Woodyatt exceptionally brings an extra dose of comic relief in the role of Alfred P. Doolittle, Eliza's father. Heather Jackson effortlessly brings a touch of class as Mrs Higgins, and Tom Liggins as Freddy performs a show highlight, with the song On The Street Where You Live.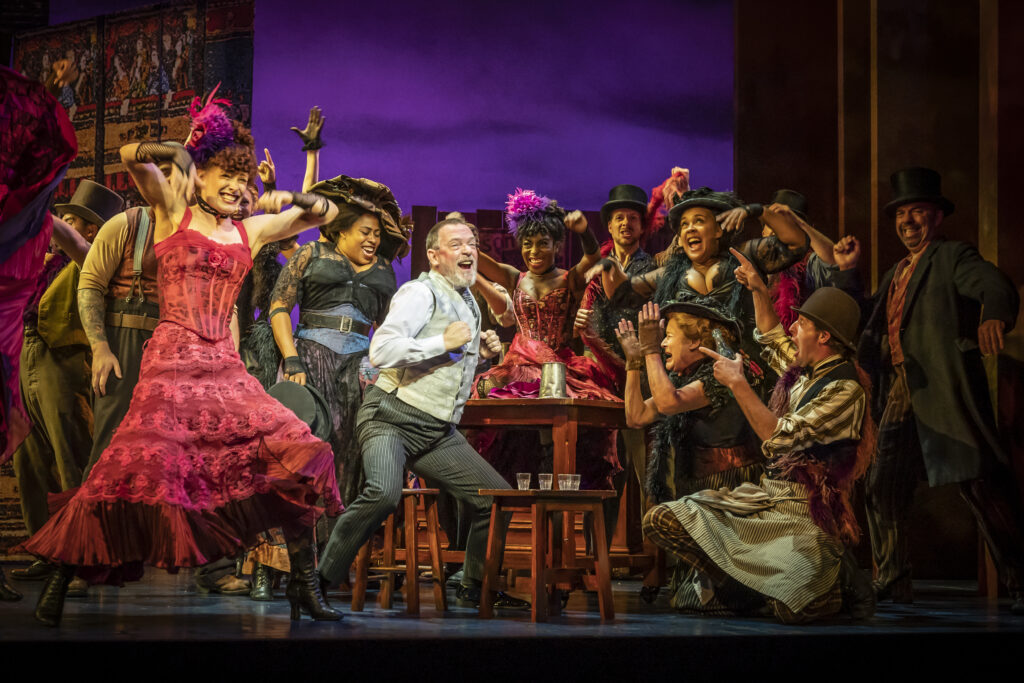 Directed by Bartlett Sher (The King and I), this colourful production stays true to its source material, featuring a sweeping score from Frederick Loewe and a clever book and lyrics by Alan Jay Lerner. Sher nails the pacing and stages this musical well, making use of magnificent rotating set pieces and smooth scene transitions. Christopher Gatteli's choreography is sharp, elegant and sophisticated, giving the musical numbers more life and synergy. In addition, the finale lands really well – a fitting close to a sublime show.
Featuring extravagant sets by Michael Yeargan and lavish costumes from Catherine Zuber – there is a high production value from start to finish, filled with outstanding performances complemented by first-class sound and lighting. This is a stunning and 'loverly' revival of a classic – perhaps one of the best productions touring around the UK right now! Don't miss My Fair Lady at the Birmingham Hippodrome until Sunday 19th March 2023 – click here to book now!