Hairspray | Birmingham Hippodrome Review
Hairspray (Tour) | Birmingham Hippodrome Review
'Uplifting, Feel-good 60s Fun'
★★★★
Hairspray is back, bringing the sounds of the 60s to the Birmingham Hippodrome. As well as having a West End run, Hairspray is on tour across the UK & Ireland. It's currently at the Birmingham Hippodrome until Saturday 2nd October and you're in for a real treat.
Hairspray is the global musical-comedy sensation, originating on-screen back in 1988. It debuted on Broadway in 2002 and eight Tony Awards later, the show has been delighting audiences ever since. 
Hairspray takes you to the 60s and introduces Tracy Turnblad, who has dreams to dance her way onto national TV, and into the heart of teen idol Link Larkin. When Tracy becomes a local star, she is able to use her fame to fight for liberation and interracial unity in Baltimore. Featuring show-stopping numbers like You Can't Stop The Beat and Good Morning Baltimore – this is a show that can't be missed.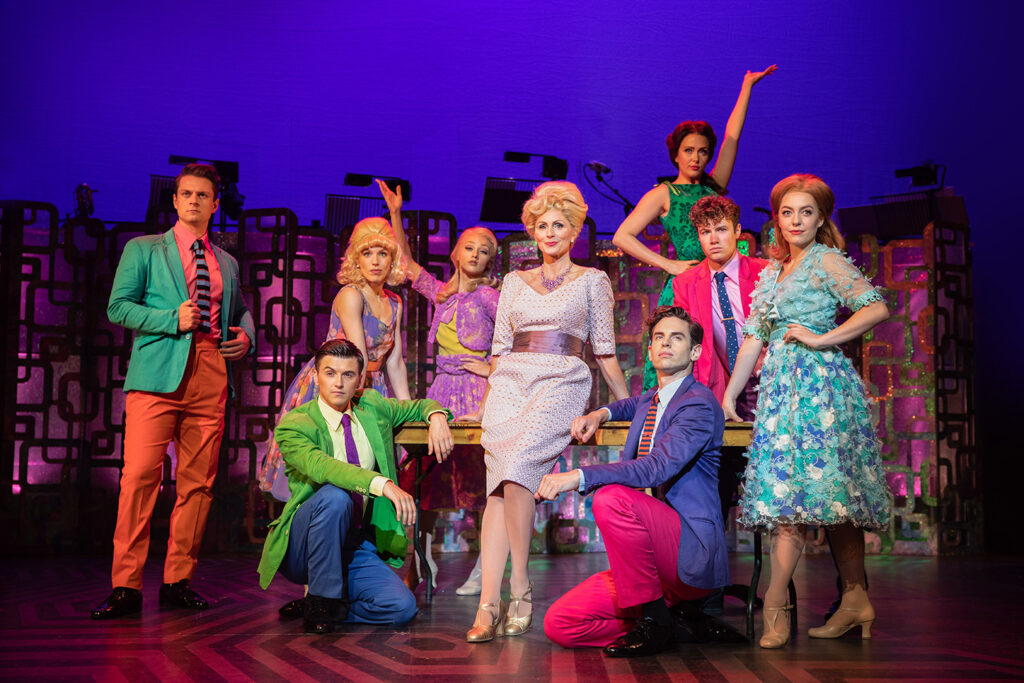 This touring production has a sensational cast with Brenda Edwards giving a powerful performance as Motormouth Maybelle. Norman Pace as Wilbur Turnblad and Alex Bourne as Edna Turnblad are a great pairing, thanks to their comic chemistry. Katie Brace stars as Tracy Turnblad, in her professional debut. She is made for this role and really leads the show in an outstanding fashion, impressive for her debut. 
Velma Von Tussle is played by the mesmerising Rebecca Thornhill who delivers on some impressive choreography. Jessica Croll as Amber Von Tussle also gives a great performance, pairing well with Thornhill as a mother-daughter duo.
Ross Clifton brings the charm as Link Larkin, and gives a great rendition of It Takes Two. Rebecca Jayne-Davies is truly scene-stealing as Tracy's best friend, Penny Pingleton. Davies embodies the role, bringing some hilarious moments and great vocals. Akeem Ellis-Hyman also brings some smooth dance moves as Seaweed. Charlotte St Croix as Little Inez wows the audience, it would've been great to see even more of her in the show. Richard Meek is a natural fit for Corny Collins, he brings a suave and likeable performance.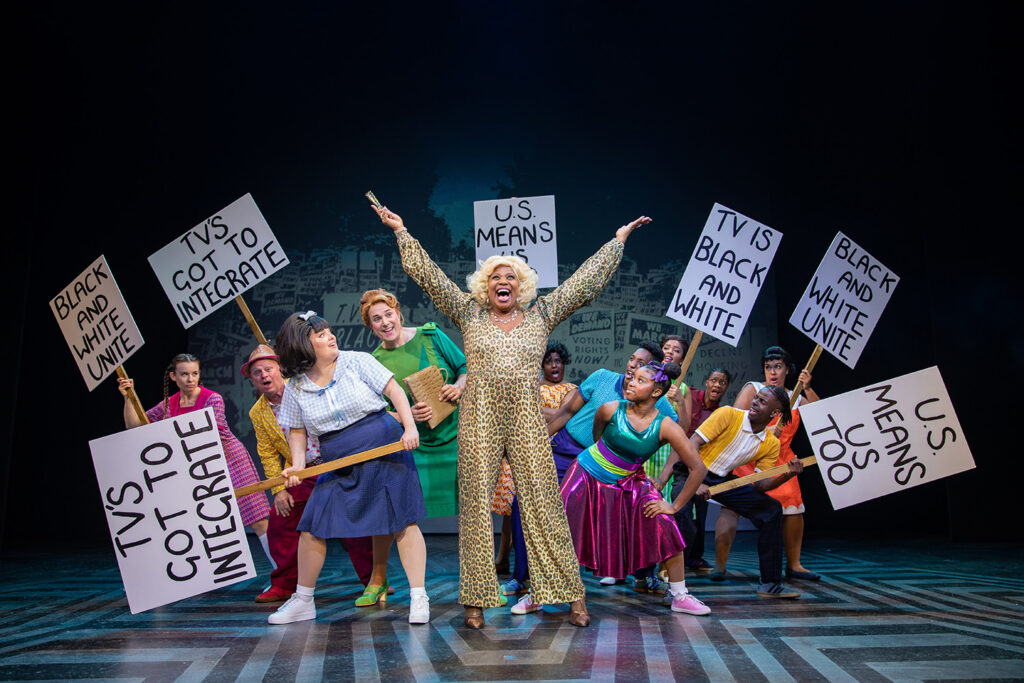 The whole ensemble gives their all, nailing lots of advanced choreography. Special mention to Elliotte Williams N'Dure, Natalia Brown, Bernadette Bangura, Hayley Johnston, Zoe Heighton, Elizabeth Armstrong, Joshua Pearson, Alexanda O'Reilly, Liam Dean, Joseph Poulton, Joshua Nkemdilm, Andrew Dillon, Shaquille Brush, Amandla Elynah, Jamie Jonathan & Rosie O'Hare. 
While some of the set does feel slightly drawn back, it's expected but that doesn't take anything away from the stunning performances throughout the show. The staging is great, along with the dazzling costumes which bring even more life and colour to the stage. There is plenty of innuendos throughout to give lots of laughs. 
If you're thinking about returning to the theatre, then Hairspray is the perfect show – laughs, joyful songs, stunning vocals & choreography. You don't want to miss this.
★★★★
Hairspray is at the Birmingham Hippodrome until Saturday 2nd October. BOOK HERE.
See Hairspray in a theatre near you.
Coming to the Birmingham Hippodrome:
The Play That Goes Wrong: Tue 26 Oct – Sat 30 Oct
Blood Brothers: Tue 2 Nov – Sat 13 Nov